I liked working with the "tapes somuch that I decided to try them again. This tiem with some recyled scraps of sign vinyl. The sign vinyl looks great and works really well, it's tough and strong and just stiff enough to not require a sewing frame- something I like very much.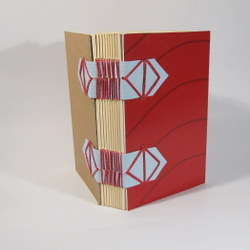 The journal above is a set of split tapes in baby blue vinyl.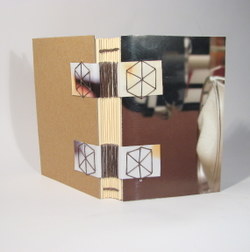 This is a set of solid tan and brown "tapes" with brown linen.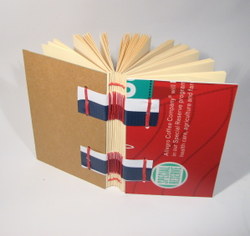 Blue and white vinyl "tapes" solid this time. With red linen stitching.