For those of you interested I've listed 19 new items in my shop. Mostly journals but I spent some time cleaning my cabinet in the studio and found a box of more old stock from my former website. Sigh. I have a half dozen sets of 12 5.5 mm core Prang colored pencils, don't scoff they are great colored pencils that blend well and have a nice color pallet. I've got more of those but only packaged up 6 of the sets. I also found 6 sets of Palomino pencils in a hard plastic case with and eraser. These are the Cadillac of pencils. Pricey but lovely pencils. I also found a few sets of Palomino colored pencils, sets of 6.  I found a few full boxes of design pencils in 4 hardness so I packed them into sets of 4 for a steal of a price. I've put together an art journaling colored pencil and pencil set that I have yet to photograph but will go up sometime this week. You can see the new supply section here.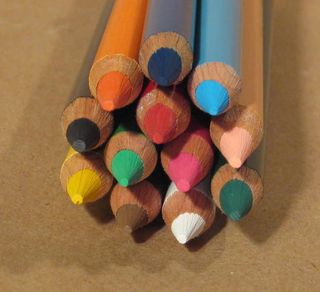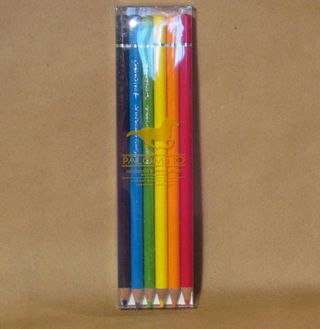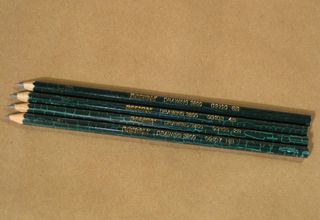 I also listed a bunch of basic pocket sized journals covered in leather for a very good price and some recycled journals covered in sign vinyl. All are filled with different papers, so you're best heading over to my artfire shop and seeing what is listed.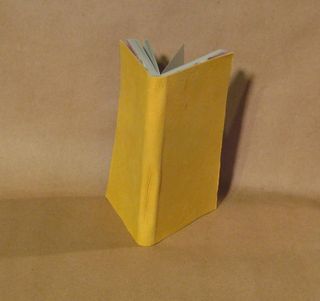 ALso while rooting around in my studio cupboards I found a lovely one of a kind baby blue leather covered journal. I made it quite a few years ago, before we moved, so 4 or 5 years ago. I had colored the leather and the paper in it is really nice for writing but would perform very well for an art journal too. I don't know why it ended up in the studio cupboard rather than the etsy and artfire stuff. BUt it's neat to find something I made years ago and still like it. The spine design is neat. I don't make them like this anymore. It takes hours of stitching and work to get the spine in a design like that.
Here are some pics of it: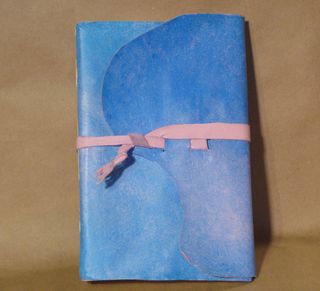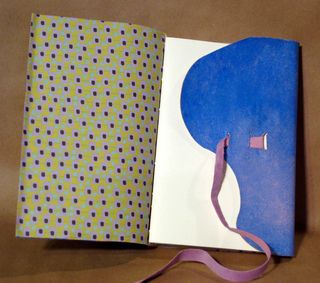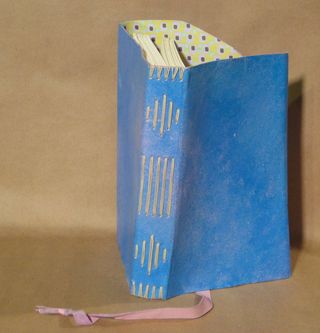 And yes, you can use the 50% off coupon NEWYEAR on all these newly listed items.