I never managed to get the images up for my Webbie review. So I'm putting them up here (and probably in the actual review.)
You can see here how the page takes watercolors and then ink over the watercolor.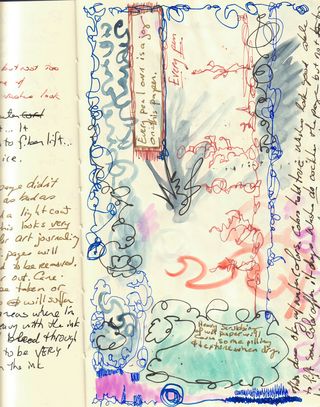 And here you can see where I scraped the acrylic and painted on some gesso and then layered ink and watercolor crayons over the top.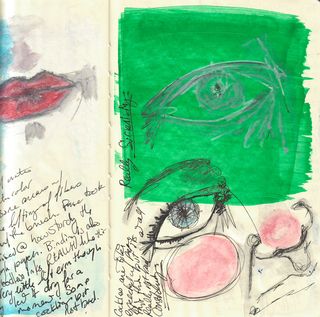 I wasn't kidding around when I said I was having a hard time putting this journal down. I have 2 more I need to review and I really don't want to stop using this beautiful thing. I guess I'll have to fill it!