I've been getting up every morning this week 15 minutes early with the intention of going out with my camera to Cabot street to catch a few early AM empty street shots of a couple of buildings. Every AM this week I have woke to haze, fog and rain.  Plans thwarted! I do get in a good cup of coffee and then head to work. The sad part is that as I drive into the DayJob the skies part and I'm greated by some of the most epic and amazing sky scenes I've seen. I told a friend that the skies I saw on my way into work looked like an oil painting and damn it, I didn't have my camera and I was stuck in my car on I95. ARGH.
Today for lunch I took my camera out to the swamp and hoped to see the Great Blue Heron that snacks on frogs but he wasn't around so I got a few pictures of the swamp itself.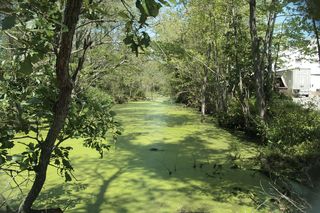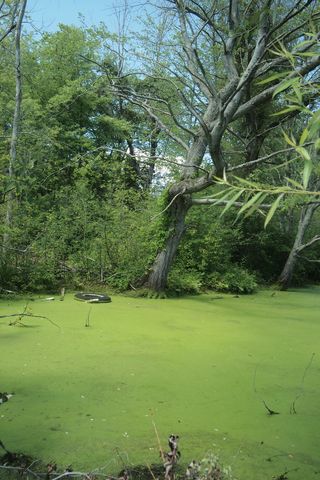 I did see a very striking cardinal and wished I was close enough for a decent picture of him.