Basics:
9×12 inches, 60 Warm White sheets to a Coil bound pad
$8.99 at AC Moore
70ld/114gsm
Perfed pages
Acid free blah blah blah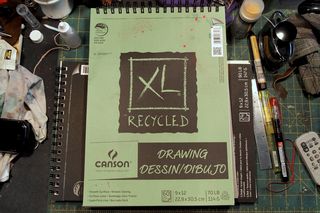 It seems Canson has a "true to size" sheet thing on almost all of it's pads now. So if it's marked 9×12 inches on the cover the sheet you tear off is actually 9×12 inches. This is a really really great thing. I always have hated that many pads would lose a ½ to full inch to the perf. I really like that.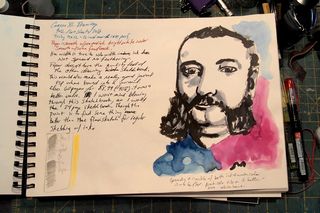 The paper responds well to ink, nibs are true to size and there is no spread or feathering nor soak through on these pages. The paper is not glassy smooth but has enough tooth to accept pencil and charcoal well. It accepted watercolor well, but did show some cockling that did not even out completely when dry. Though it did flatten quite a lot, so that it's just slightly wavy.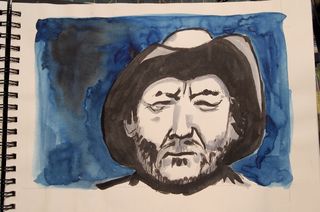 I really enjoyed how this paper accepted ink and watercolor. The watercolors really look great on it's warm white color and ink melds with the paper in such a way to just look like it's been there awhile.

 
I've been testing several new pens on it and I really  like that the nibs stay true to size and don't spread all over the place when testing them. Even when my Noodler's flex pens were flexed to their widest and bleeding ink onto the pages, there was no soak through or bleed through. I can't stress that enough. It was pretty amazing to find an easily available pad that accepts ink as well as this and for a relatively inexpensive price compared to other fountain pen friendly paper.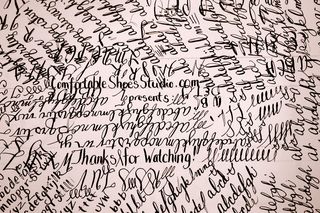 I purchased the sketchbook reviewed and was not compensated by Canson or AC Moore for my review in any way.