My Chipin campaign has reached it's goal, 100% funded in about 48 hours. I've got 13 more days to go on the campaign itself. Here's my plan, i'm going to leave it active. If I earn another $100 I'll be able to take a 2nd day and spend it doing nothing but art. Add that to the already long weekend and I've got a 4 day stretch of nothing but art all the time. The rewards for anythign over the initial goal will be the same.
Also everyone who has bought in is truly awesome.
Last month I worked on the 34 ATC as Thanks project and it gave me a goal to work toward. It was pretty exhilarating to work toward the goal of finishing 34 cards over a short period of time. My goal was to finish them as fast as I could. And I did. I realize that I work really well towards a self imposed goal, even if it weren't on paper and just floating around my noggin. It made me wonder what would happen if I worked toward a goal that was set in stone.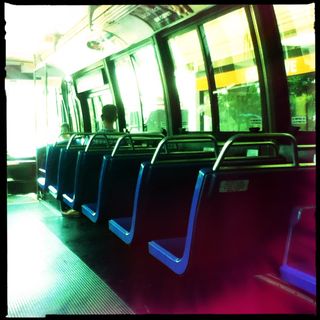 To realize my next goal I'm going to need everyone's help. I'm starting small. I'm going to start right here and ask for your help. Your help can be realized in one or several of many forms. The first form starts out by blogging, tweeting, facebooking, G+ing, or otherwise getting this info out on social media. That is probably the biggest form of help I need. People helping me to get the word out that I'm doing something different. Ask your friends to tell their friends. Please.
The other form of support is giving to the chipin campaign I'm running. If you buy into the chipin you will be rewarded. Various levels of support will get real art. Yeah, you chipin and you get art. The rewards are as follows:
Under $10- High quality professionally printed thank you postcard with a handwritten note.
Between $10.01 and $20- an ACEO + thank you postcard with note
Between $20.01 and $30- a 3×5 artwork (paper) + thank you postcard with note
Between $30.01 and $40- a 5×7 artwork  (paper) + thank you postcard with note
Between $40.01 and $60- a 6×8 artwork (paper) or a 5×7 + ATC/ACEO (paper) + thank you postcard with note
Between $75 and $99- a 5×7 piece of art on cradled board + thank you postcard with note
$100- a 5×7 art work on board + ACEO/ATC (paper) + 3×5 artwork + thank you postcard with note
The thank you cards will all be printed in a high quality manner on fantastic stock. I'm looking into local printers to get this done, but may go with Zazzle depending on quality and expense.
My goal in all of this is to raise enough money for art that I can thumb my nose to the art establishment and tell them in no uncertain terms, "I don't need you." I'm starting with a small amount but I'm going to do this again. Get in on the ground floor of something new with art.
All work completed with this chipin will be in a series, this series will be of portraits. Your art piece will come with a Certificate of Authenticity signed and dated by me and on the back of the piece it will be labeled with a number indicating where it was created in the series. I am going to create a private site for all people who chipin. I am going to shoot video of as many of  the art pieces as I can. Those done on site or en plein air may not be able to have videos shot. But the goal is to get video of as much of it as I can.
After you give to the chipin campaign you'll receive an email detailing all the other awesome stuff that comes along with being on the ground floor of something big.
Start by buying in here:
For Mac users, go here.