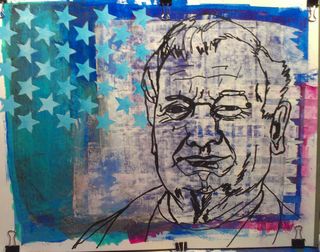 Above is the intitial drawing. Done with a Pitt pen in black. I messed with doing these drawings in gray but like the effect of the black better.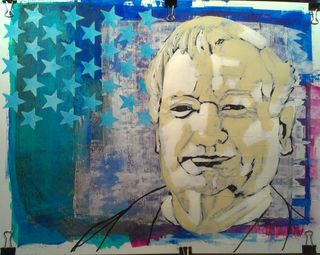 Then I block in light and dark with titanium white and unbleached titanium white.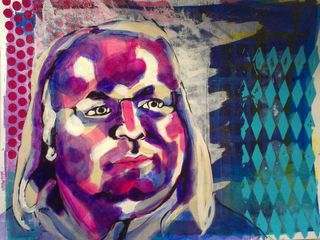 The layers of warm glaze come first, then I add a layer of blues.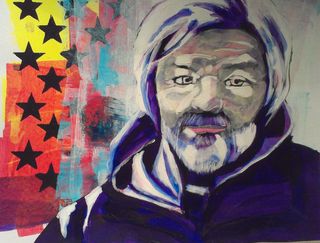 Then a layer of unbleach titanium white glaze. I am missing a step after this, I would add a layer of very very transparent warm and cool glazes on TOP of the unbleached titanium white glaze.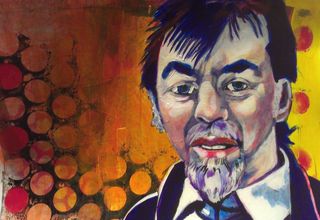 Final details, like the eyebrows and hair with a liner brush and color of the lips are put in last.