I
picked up one of the Journal Junkie recommended journals, a Daler
Rowney hardbound and uh, it's not going to be the one I use for the
JF365. I really want to use some of my fountain pens for the writing and
this paper feathers and bleeds like crazy. I might try a few more pens
before I deem it useful for only my scraped paint techniques… But
dayum really bad.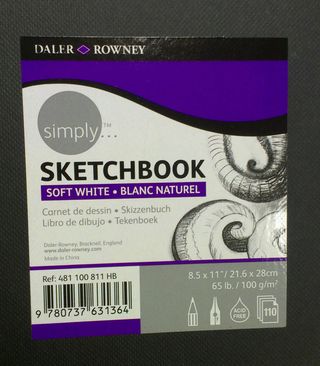 Update:
Just tested everything I have inked right now and wow, bleeding is so
bad. Not a single fountain pen performed well, nor a single ink. All
feathered and bleed through.
As a result I cannot recommend the Daler and Rowney Simply… series of sketchbooks for anything other than dry media.
Because
of the feathering issue in the D&R sketchbook I made another trip
to artist and craftsman to see if I could find a budget friendly 8.5×11
inch sketchbook. That's my compromise size for the JF365 challenge. they
recommend a 11×14 but I can't lug one of those in my bag but I can get a
8.5×11 inch book in there. Normally I carry a 6×9 inch but decided to
stretch myself a little further, after all it is a challenge!
What
I found was the $10 Canson Art Book One series of sketchbooks. They
come in a variety of sizes and are filled with 100gsm or 67lb paper. The
paper is smoother than the D&R but not so sooth as to be slick. I
tested it out with all of my currently inked fountain pens, some spray
ink and a few pitt pens. The results are that I now have a new go to
inexpensive sketchbook. The paper performed really well, no feathering,
no bleed through and the colors look crisp and clean on the paper.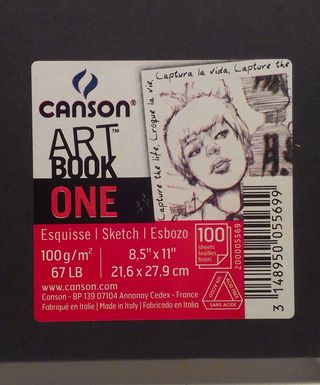 It's
not as good as a Stillman and Birn Alpha bound journal but it's also
much lower priced. The binding is good, the cover is stiff but falls short
of the kind of quality that stillman and birn's journals exhibit. For
sub $10 it's a great journal.