I can share with you now part 1 of the "big thing."
Yesterday
I received my acceptance letter for Lesley University's Expressive
Therapies program with a specialization in Art Therapy and Mental Health
Counseling. I'll probably take the 3 year track to complete the program
starting this Fall. How exciting is that?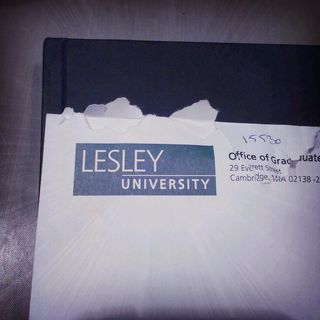 I
hope to learn how to take my art journaling techniques and turn them
into  more therapeutic (and licensed) practices. I have lots of great
plans and ideas, but those will have to wait for another month or so
before I can share them with you. Needless to say I'm pretty excited.