I
started this page by coloring a printout of one of my heart drawings
with pink and blue watercolors. I allowed this to dry while I split a
page in my art journal in half. On one side I wrote part of my entry in
big loopy cursive witha  watercolor pencil. I picked a different color
for the other half and used the same big loopy cursive.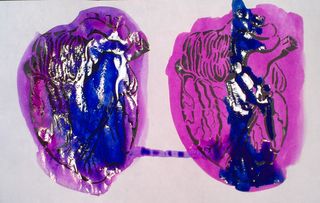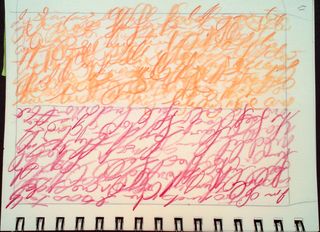 I
applied water to the writing and allowed the colors to blur and blend.
After this was dry I decided that it didn't work in the way I wanted
with the heart, so I washed similar colors of watercolor over the top of
the writing. This made the colors pop against the heart image.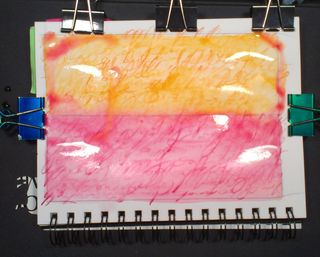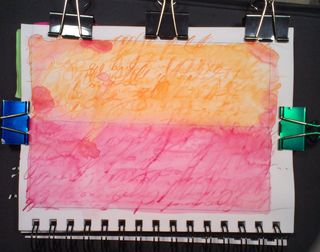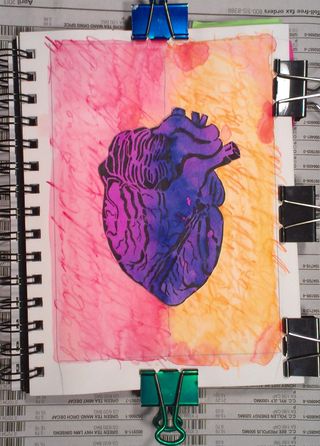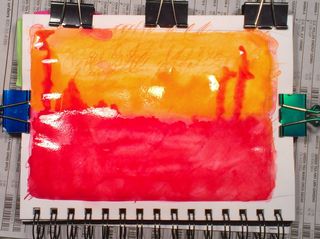 I
used a glue stick to adhere the heart image to the page. I was
rummaging through my stash of stuff and I found the Karma Coffee logo
that I'd colored for a previous page , but decided not to use. It fit
with my writing, so I attached it with glue stick to my page.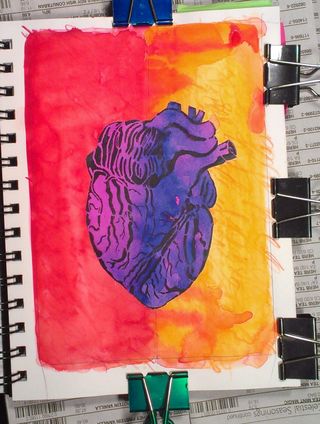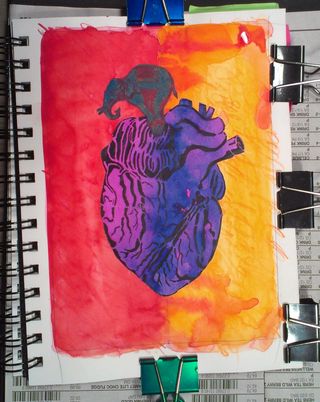 This
is a very simple page but I really like how it works, opposite colors,
lots of exploration of thoughts and ideas with some graphic colors.
The finished image is 5×7 inches and is available matted and ready for framing on etsy here.