I
made a few hand stitched jotters. This is notable mainly because I usually use a machine to stitch my jotters. Since I've adjusted my machine for use on fabric and can't take a chance of messing it up with paper right now, I stitched these by hand.. All are hand stitched with sturdy hemp
cord. I omitted the beeswax so they are vegan. The covers are my usual
recycled advertising posters, these are made of heavy cardstock that has
been printed with various advertising images. I filled them up with 48
unlined pages of fountain pen friendly HP laserjet 24lb paper in bright
white. I'm totally digging this paper for all my pens, the ink and pens
do so well on it. (Review here.)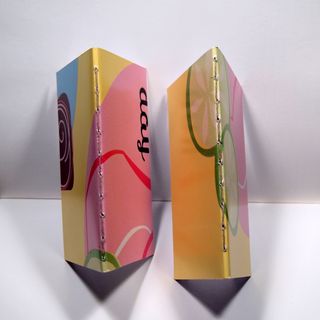 They
are sized like Field Notes, Moleskine Cahiers, or BanditApple Carnet
Peewee notebooks. They fit perfectly in GoodKarma*, Davis Leatherworks or
Pelle covers. Even without a cover these covers will wear perfectly and
look great throughout their lifetime of use.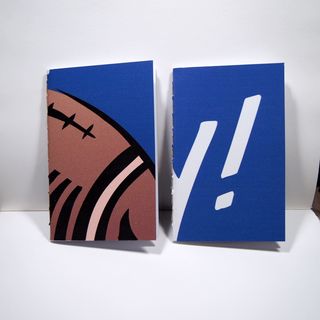 I've got a couple of sets up as well as offering random singles on etsy.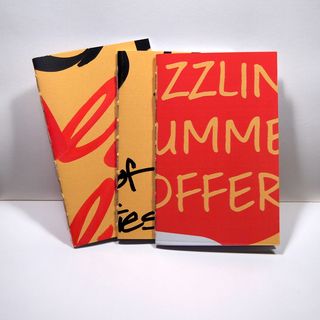 *I supply GoodKarma with notebooks for her fabulous covers. Her's are fabric and handstiched. She encorporates lovely textures and colors into her work. I have one of her covers that doubles as a wallet, and it's perfectly lovely.