One of the pencils that I've been using a lot over the last couple of weeks has been the Staedtler Rally a #2 HB. These caught my eye on Amazon because they are navy blue and white striped. The imprint is white and tends to wear off pretty quickly, leaving behind a matte impression of the formerly white imprint. The imprint rubs off with ease if I try to remove it. The ferrule is tight on the pencil but loosens as the eraser is used. The more vigorously the eraser is used, the looser it gets. The pencil sharpens easily in any of my sharpeners producing a sturdy point.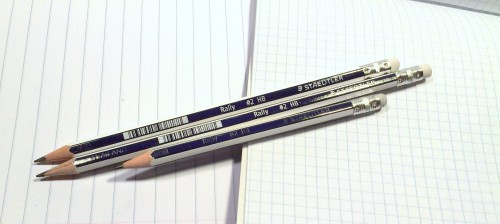 The eraser is white plastic, pvc and latex free. It's a pretty tough and abrasive eraser, though doesn't damage most paper. It removes the pencil markings from paper pretty well. It's not great though. It does the job when taking notes. But for sketching I'd carry a Staedtler Mars plastic eraser or a Tombow Mono Zero click eraser for better clean up.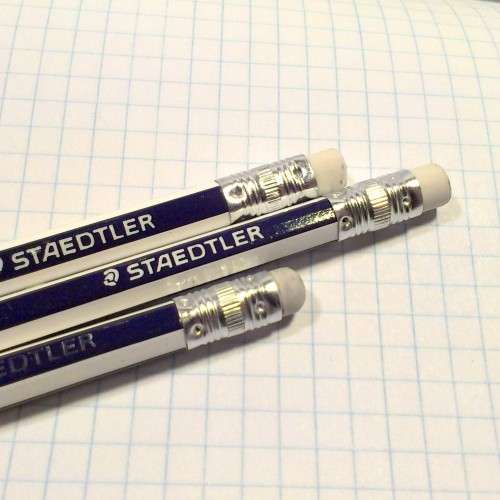 The pencil itself is nice and dark. It is not the smoothest of pencils. There are occasional gritty bits. I didn't find this off putting for a regular working pencil. While I think that Palominos and Blackwings are awesome, it's not realistic that I use them for all of my class notes or all my drawing. Well, it's also unrealistic that I stick with one pencil or pen for an extended period of time. Rather, I'm a pencil serial monogamist.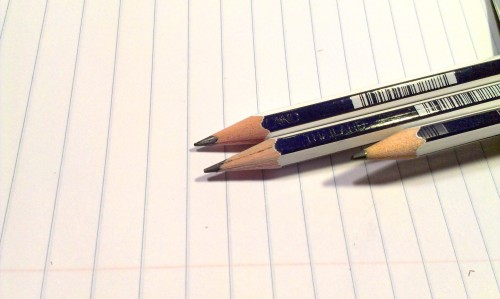 Anyway, to me this is a really good looking pencil. The navy blue and white is quite striking and unusual. Is it my best pencil? No. But it works really well for class notes and for general sketching of things. It's also relatively cheap when purchased through Staples, around 29 cents a pencil. I picked up mine via Amazon as an add on item, but my price was slightly higher. It's a good pencil to give to people who might not be obsessive about pencils as a way of introducing to something other than that standard #2 pencil they get from the office supply cabinet. It's got a lot going for it- inexpensive, good looks, a nice dark, mostly smooth lead, and easy sharpening.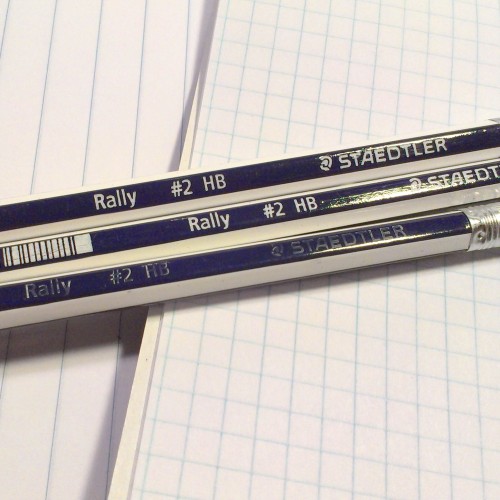 Overall, this is a great pencil for general purpose work, easily replacing almost any HB pencil in your rotation for sketching or writing. Have a kid on  your shopping list who likes special pencils? This might be a great one for them. Have someone who likes pencils? Well, you might want to get them something a little more special, but this as a part of a gift pack of a few notebooks or journals, might make them happy.