Last week I wrote about the Staedtler Rally, what I call the popped collar boat shoe wearing preppy of the Staedtler pencil line up.* The Staedtler Norica is the goth kid.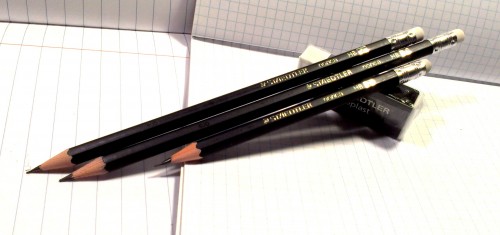 The lacquer is satin finished black with a silver ferrule and imprint. The eraser is what seems to be Staedtler's new standard white plastic that is proclaimed as PVC and latex free. It's been a few years since I worked in a school, but I suppose that is important. The imprint is sharp and unlike the Rally, doesn't wear off. I have not noticed any flaking of the silver foil. Like the Rally, the silver ferrule is affixed tightly at first but loosens through use.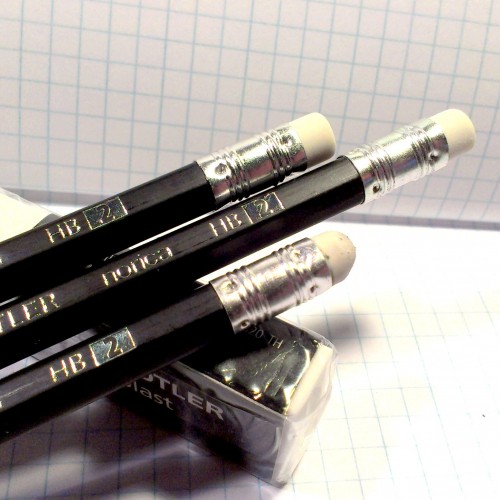 The lead in this feels almost identical to the Rally. It's nice and dark during regular writing, and provides some variation of line color when sketching. Here and there I notice a small amount of grit, but overall the writing experience is good. Not Blackwing good, but honestly, really not bad.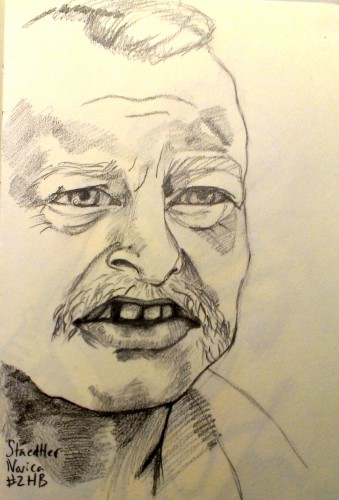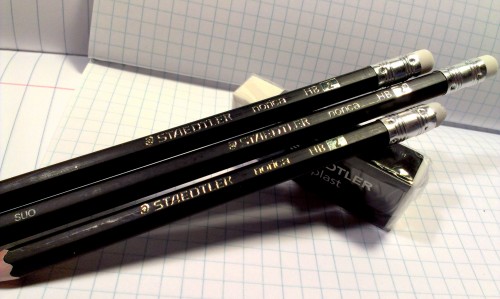 One of the things that is odd about this pencil is that it is slightly more narrow than most regular pencils. Because of this it does not fit into a bullet pencil with ease. It does fit into my Stad One Touch Pencil holder and other pencil extenders with ease.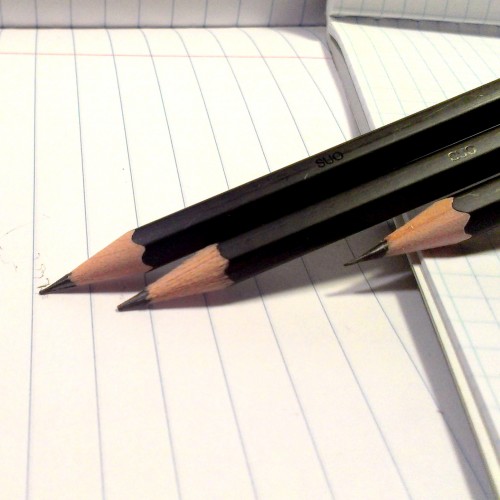 The wonderful thing about these pencils is that they come in a package of 36. the regular price is $9.99 but is often on sale (at Staples) for $5. My package had a pair of Staedtler white Rasoplast eraser shrink wrapped to it.

*The Wopex is the raver and the allXwrite is the creepy kid that ends up in jail.