This pencil was received in a trade with my comrade Johnny of Pencil Revolution, a blog you should read and adore if you are into pencils.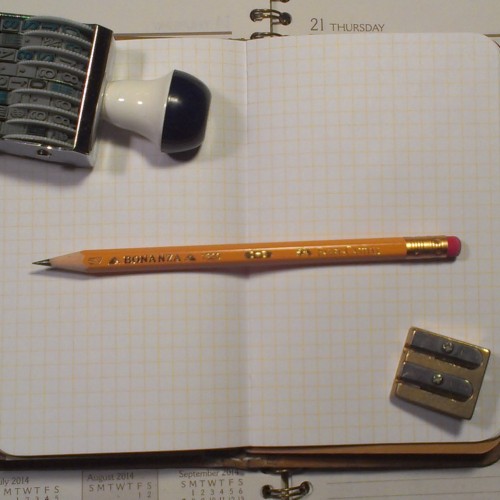 When I first looked at this pencil I was a little underwhelmed. Standard pencil yellow and gold foil imprint. Then I looked at the ferrule- copper colored holding a dark pink eraser.  I was sold on the copper colored ferrule. the Bonanza logo is in a neat font and flanked by an icon of a horse head. Nifty. The imprint is sharp and crisp, with the finish of the pencil is smooth and without blemish.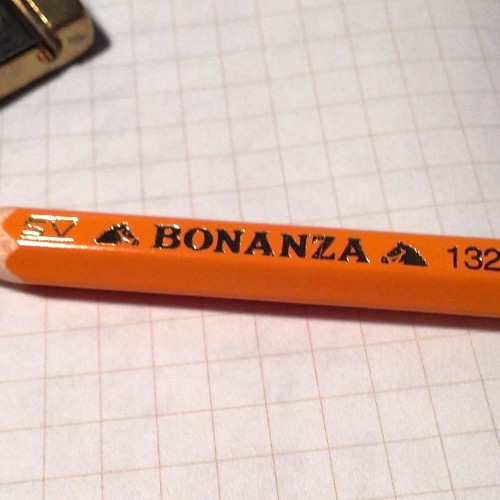 While I sharpened the pencil and was really happy with how easily it sharpened. The core is well centered and is what I consider standard thickness.  It sharpened in all my sharpeners with ease, no chipping, no flaking, no issues. Easy.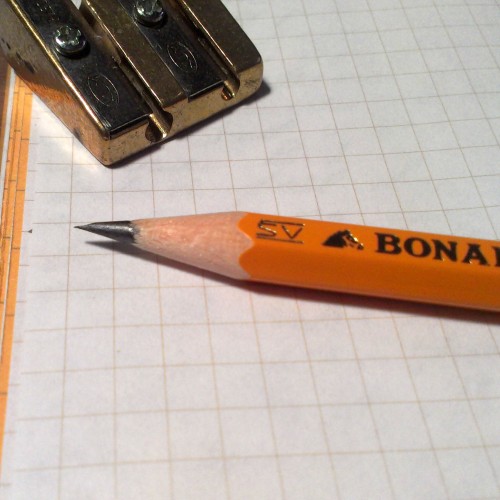 In use this pencil is dark and smooth. It affords a decent amount of light and dark tones for a B grade. While sketching I found that I was happy to use this pencil for the start of a drawing and only needed to reach for a 4B for darker areas. But for quick sketching, it is soft enough to offer decent areas of dark.
I found that I reached for this pencil over and over again for journaling. Writing with this pencil was just fantastic. Lines are dark without using a lot of pressure and the pencil holds a point reasonably well. I'd compare this pencil's core to the Palomino Pearl in terms of darkness and softness. I think it holds it's point slightly better than the Pearl, but the marks are very similar.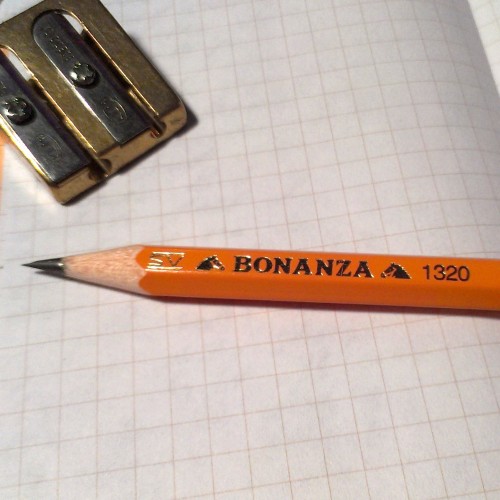 The downside to this pencil is that it isn't available in the US, again this is a pencil that can only be found in Asia and Europe. So, they can only  be found on eBay. The prices are decent. I really do wish Faber-Castell would consider bringing this pencil to the US market, it's awesome and truly a great pencil for light sketching and writing.