I don't usually review the new Field Notes (FN) color editions as they come out, but Bylines is so different I think it really deserves a once over.
First, I've been digging Reporter Notebooks for the last 6 months and began to get interested in them about a year ago. Why? I don't know. Universe synergy? Collective consciousness*. Clearly something is in the air, because reporter notebooks are booming. Field Notes and Write both came out with one at the SAME FRICKIN' time. Whoa. Crazy cool.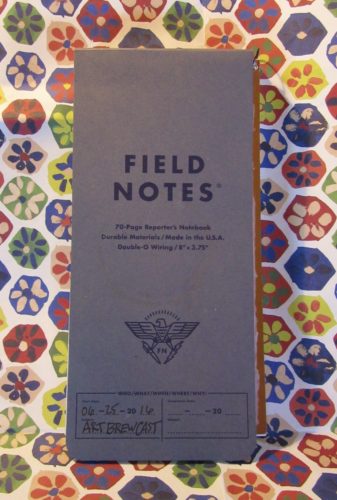 Anyway. The Byline has been hailed as "reinventing" the reporter notebook among many other things that fans of Field Notes are wont to say. Don't get me wrong, I love me some Aaron Draplin design, but this is not reinvention. It is a fabulous interpretation of the reporter notebook, but reinvention? Well, if you count using floppy barely functional covers as radical. But then Tops, Portage, and Mead have been doing that since the 90s. So radical, what a  departure. Please, cool your hyperbolic jets, field nuts.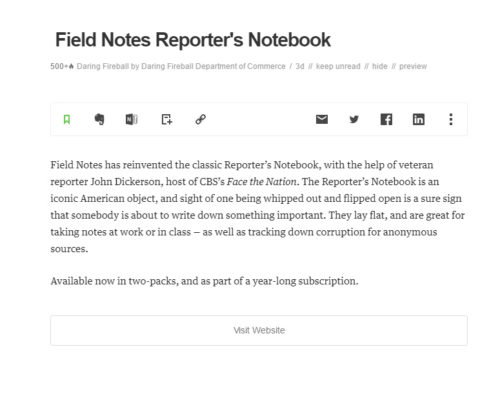 But the covered spiral binding? That's surely radical. Err, yeah, you haven't seen many annual reports for midsized companies** have you? The covered spiral binding is routinely used by print companies to dress up a company's annual report. It's relatively inexpensive yet looks great. It stands up well to being tossed around and shipped.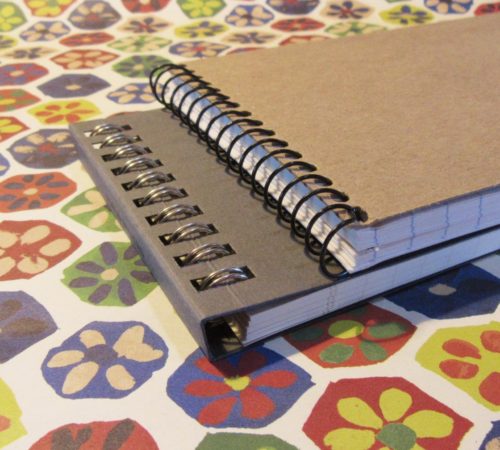 He made it narrower! By a quarter inch. There are also half as many pages as in a regular reporter's notebook. Yes the paper in the FNB is twice as good and I'm able to use both sides. There is a pocket! Is that really your trump card? *shakes head* The pocket makes the last few pages lumpy and bumpy and hard to write on. It also gives some weight and thickness.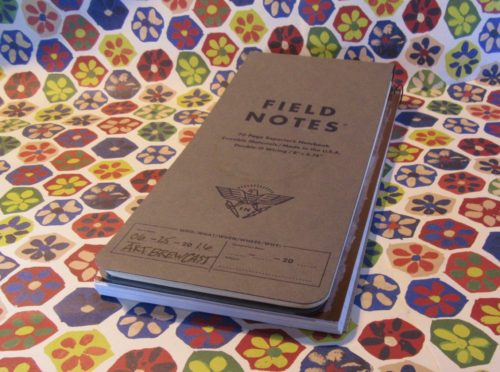 Here's the thing, I LOVE this edition. I love reporter's notebooks. The long narrow form factor is great for making outlines for stories, podcasts, videos, and other things that need outlines. It's one of the reasons I love the Write Notes Ledger and I want to love all notebooks that are tall, open at top, and narrow. If you like this form factor it's going to work for you. If not, well, my address is…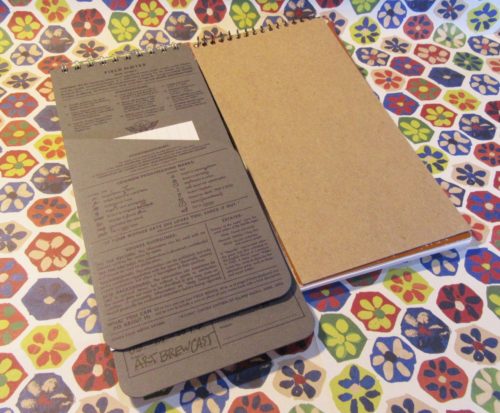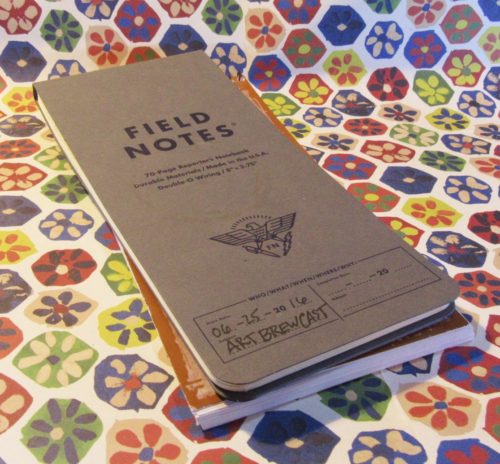 One of the best aspects of his new design is the paper. It's heavy, quality, and great with all manners of ink. This is a notebook for the fountain pen users of Field Notes, granted it's not the right form factor, but you can't get everything you want.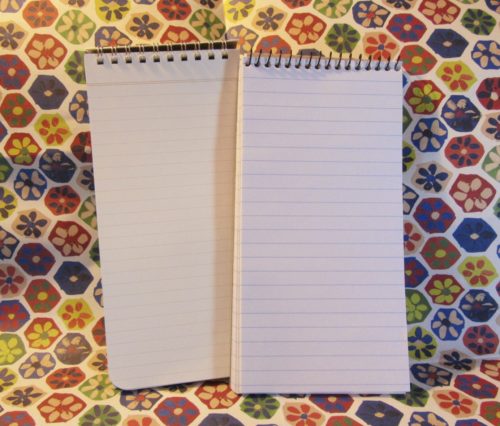 *Yes, I know that my use of collective consciousness is a complete and utter bastardization of Jung's thinking and meaning of the term, but go with it.
** A friend's dad in HS (90-94)  owned a print shop, they did all kinds of annual reports. My art class did a tour of his shop, which was wicked cool, and he had stacks of annual reports, cookbooks, and other small bound jobs going out- all done with a hidden spiral binding. Maybe the hidden spiral is a 90s thing?