I picked up the Matumaru-Kun Gold on rec from my RSVP co-host Dee over at The Weekly Pencil.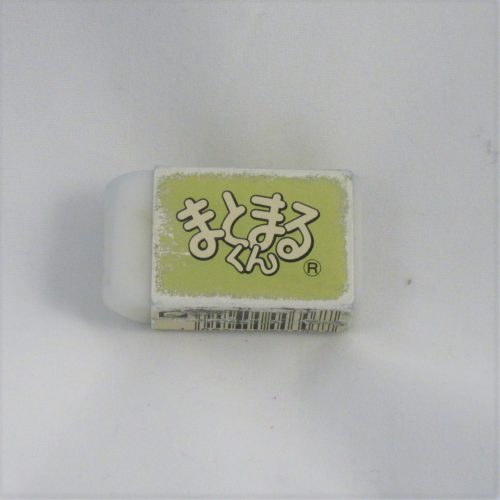 It measures 1 3/4 x 1/2 x 1″ or 45X15X25mm.  This is a great size for pocket carry. It isn't small enough to disappear (looking at you pebble) but it's also not large enough to make an unsightly pocket bulge. And hey, it will even fit into the pockets of lady pants. The paper cover wears quickly. The gold on mine wore off in days of use, though I really like the worn look.
It is super soft and sticky- so no dusty eraser crumbs everywhere. It works really quite well at picking graphite off smooth and rough paper. Rough paper eats this eraser up though, so be aware that things can get pricy. It does not shine up coated papers or watercolor paper, so that is really nice. It sticks to itself well and leaves no mess.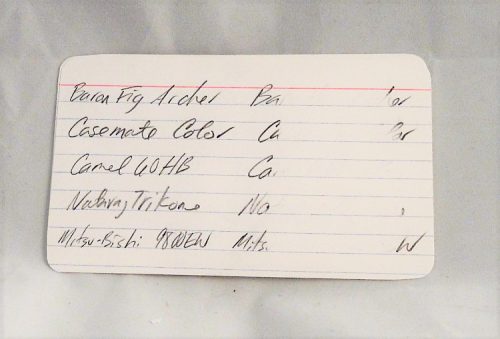 The eraser performs similarly to a Sakura Foam at about the same price point. The big difference is that the Sakura Foam is offered in more size options. I'll likely toss  a Hindowashi eraser into my cart every time I order from CWPE. The price and performance is close enough to Sakura Foam to be virtually indistinguishable.
Most links are affiliate links and I get a small amount of pennies should you chose to make a purchase following my links. It's not a lot but it does help me to fund the hosting for the blog and buy new things to test and review. I bought the goods in this review with my own cash money and no one influenced my review.