I feel like I've written this review before but a search of all my posts reveals that I've written about their Write-esque pocket notebooks but not the small notebook. Now that I've used it for months I'm ready to tell you about the good and bad aspects of this pretty little notebook.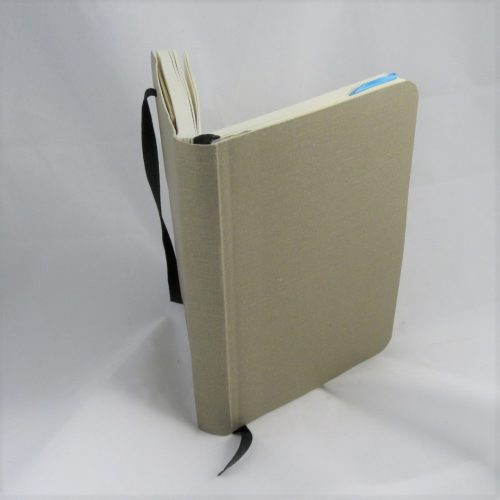 Shinola isn't breaking any new ground with their Soft Covered Small Notebook (SCSN from here on out.) The SCSN ticks off all the typical pocket notebook necessities: elastic- check, back pocket- check, satin ribbon- check, smythe-sewn signatures- check, opens flat and folds over- check, rounded corners- check. All of these typical things are done really well. The black satin ribbon is extra long and sealed to prevent fraying. The elastic is tight even after nearly a year of use, and the ends are secured very deeply inside the back cover. The corners are trimmed perfectly. The only thing I don't like, and it's really a personal issue is that the pocket is adhered too far from the fore edge of the back cover which makes the pocket too small. This results in what I see as a useless pocket.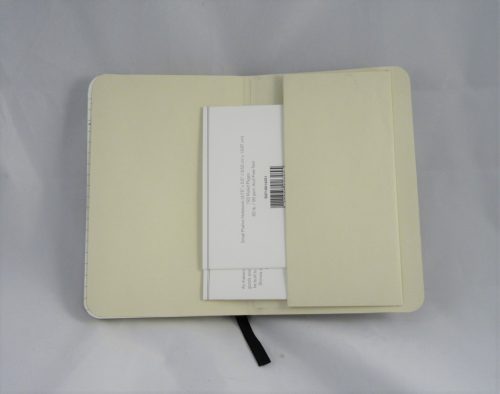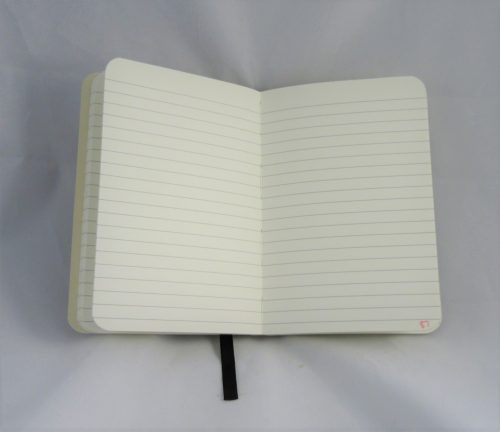 The flexible cover is stiff card adhered to linen bookcloth. I purchased the "praline" color which looks less like pralines to me and more like dark oatmeal to me. The interior pages are off white and ruled with gray ink. The ruling is pretty dark and stands out well. It does not disappear behind my writing at all. The paper is nice with pencil, ball point, some gel inks, and some rollerball. It's the pits for fountain pen and any liquid inks. I've had gel ink soak and bleed through.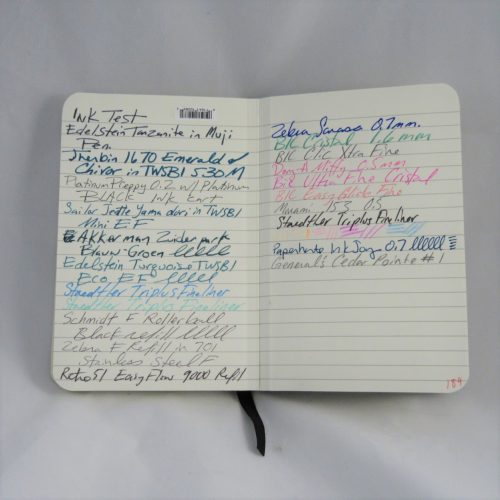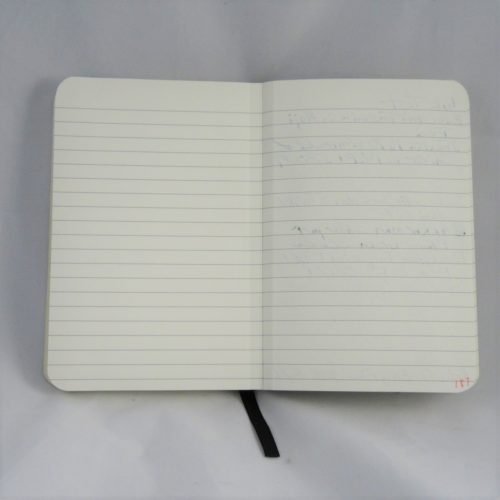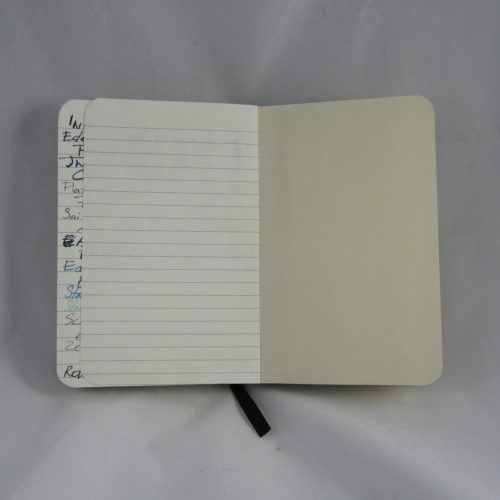 I've gotta say, I'm not a huge fan of this notebook at this price. It's pretty and feels great but the paper inside is the pits for anything but pencil and ballpoint. For a $12 pocket notebook the paper should be better, and it's just not good enough for me to justify the cash for paper of this low quality, even if it is made in the good ole' USA.

Most links are affiliate links and I get a small amount of pennies should you chose to make a purchase following my links. It's not a lot but it does help me to fund the hosting for the blog and buy new things to test and review. I bought the goods in this review with my own cash money and no one influenced my review.