I picked up the Moleskine Ballpoint Click Pen (MBCP) at Staples off the clearance rack for a mere $6. Which compared to their original MSRP of $15.95 is a steal. Inside is a standard parker style ballpoint refill. Sadly Moleskine didn't think to use all the same refills across all their products, so this one uses a Parker style refill, another pen uses their gel ink refills and so on. The ballpoint refill is pretty meh. It does the job but my wife described the experience of using it as scratchy. I don't find it scratchy but it isn't smooth, not at all.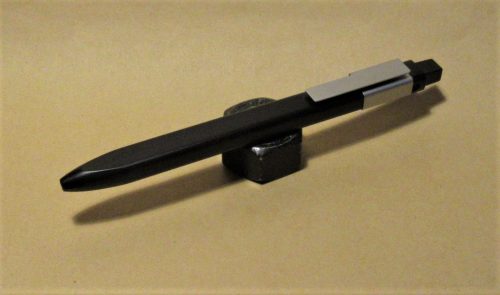 Outside of the meh refill the feel of the pen in use is weird. First let's discuss that shape- a rounded over rectangle that is thicker than a carpenter pencil but also not as wide. It is, as my wife said, shaped funny. The flat shapes never seem to settle into a good place in my hand and I'm constantly wanting to rotate the edge away from my thumb, but then the narrow shape sits on my middle finger and feels off. The shape is just not comfortable for longer writing. It's too weird. For quick notes it's ok.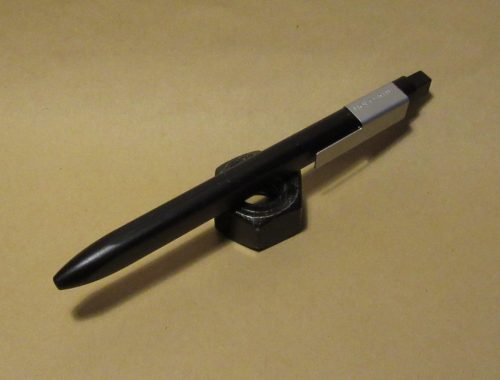 The pen is extremely light weight. It's made of ABS plastic, similar to the Lamy Safari, but unlike the Safari, the MBCP feels thin and cheap. I am not sure exactly why I think it feels cheap but it feels insubstantial. The thin metal of the clip feel too pliable and easy to damage. The seam is visible and unsightly.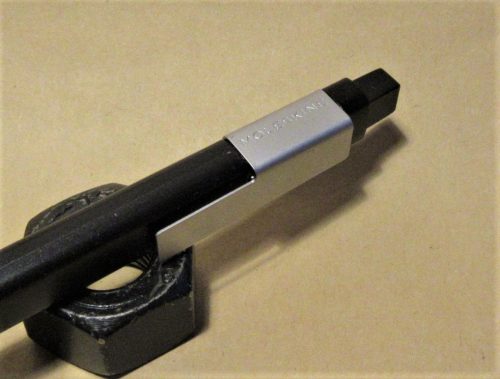 Though the clip is too thin, it is a genius design. It slides over the fore edge of your notebook/journal, keeping the pen flush with the book and at the ready. I'm in love with the clip and I really wish that the writing experience was up to par with the clip.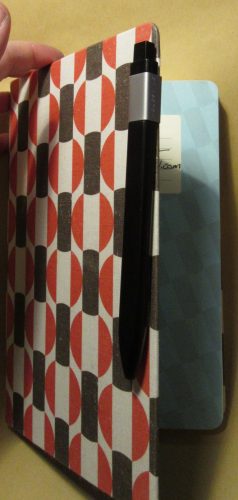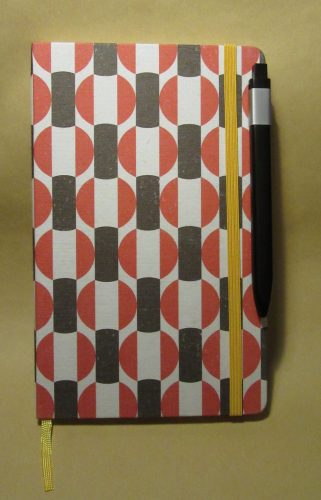 Moleskine is no longer producing these pens, so I'm late to the game but here is where I think that a company could have reached out to the large community of Moleskine and pen enthusiasts across the world. I'm pretty sure they'd have been told- the shape is too weird, the pen feels cheap, among other issues. Instead they got caught up with their own design and drank their own Kool Aid. Slap a Moleskine logo on it and it's sure to sell. Sorry Moley, you put a cheap product on the shelf for $16 across the aisle from a whole assortment of pens people know will work well for less money, and most people are going to buy the 10 pack of InkJoy for $15 instead of the weird rectangle pen. Which is why we see so many of these on clearance racks at Target and Staples- they don't sell worth a damn because they are overpriced and don't perform. I get better performance from a Bic Cristal at a fraction of the price.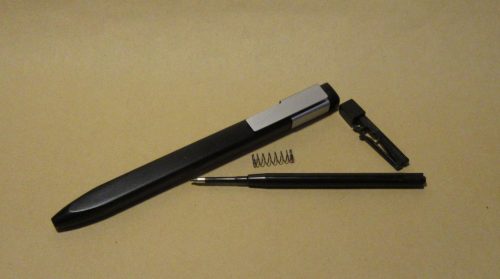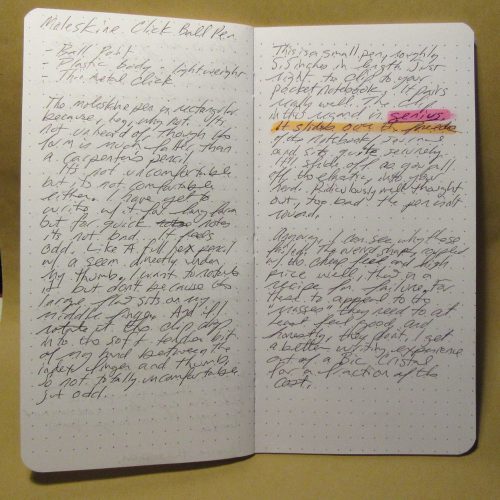 Most links are affiliate links and I get a small amount of pennies should you chose to make a purchase following my links. It's not a lot but it does help me to fund the hosting for the blog and buy new things to test and review. You'll notice that there are no links in this post, that's because I wouldn't wish this monstrosity onto my worst enemy. I bought the goods in this review with my own cash money and no one influenced my review.