Baron Fig hasn't put out an Apprentice in years. This is a great new edition that I love. My RSVP cohost, Lenore might hate the planetary atomic model but I love the look.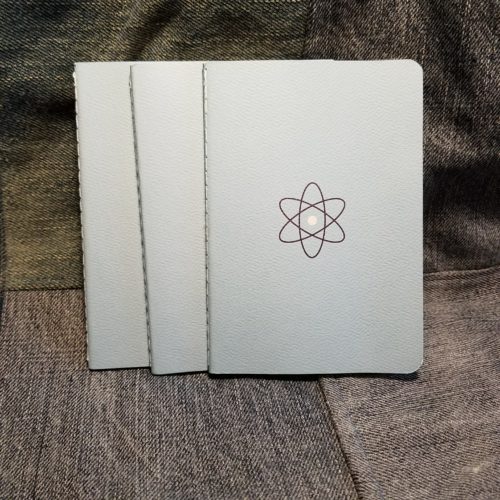 The pale baby blue textured cover feels great in my hand. The tactile feel of all the BF covers really draws me in, this is no exception. I find myself picking the notebook up without thinking about it. The spine is stitched, which I've blathered on about my favorite of all the pocket notebook bindings.  It's sturdy and mine are all straight and well done.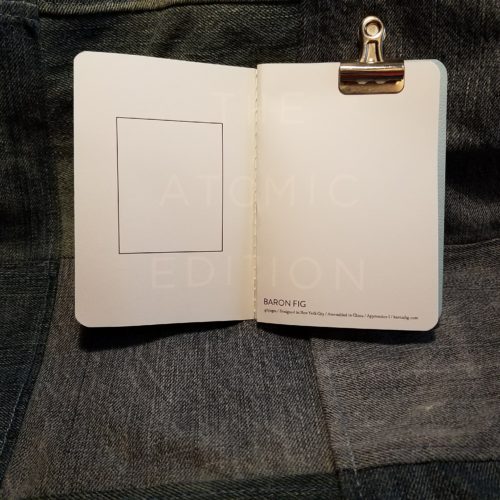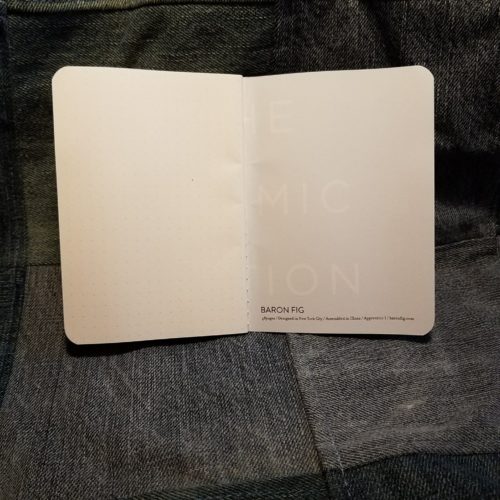 Inside the covers live 48 pages of cream-colored dot grid paper. As usual, the grid is pale gray and fades behind any writing. The paper is great with pencil, ballpoint, gel, and rollerball, but I found that my fountain pens tended to have a great deal of show through and even a bit of bleed. It doesn't feather so I use my EF and F nibbed pens on it and ignore the show through.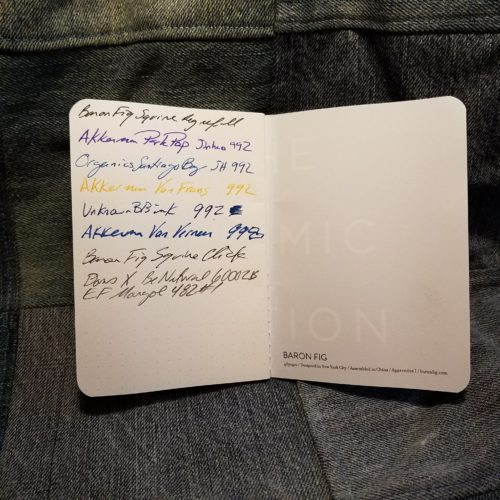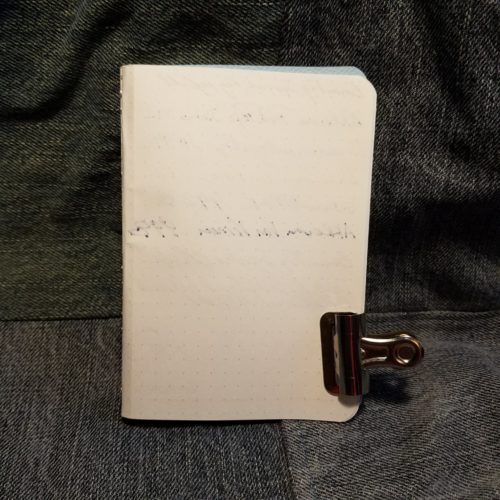 My big problem with the BF Apprentice isn't the bleed or show through with fountain pens, it is the size. It is about ½ inch (1cm) too short and roughly ¼ inch (5mm) narrower than most other pocket notebooks. The size feels precious and small. The size feels great in hand but it doesn't fit any over my covers and slides down deep into my Nock FodderstackXL. Of course, this means that if I want to slap this into a cover I'm stuck using the BF Guardian.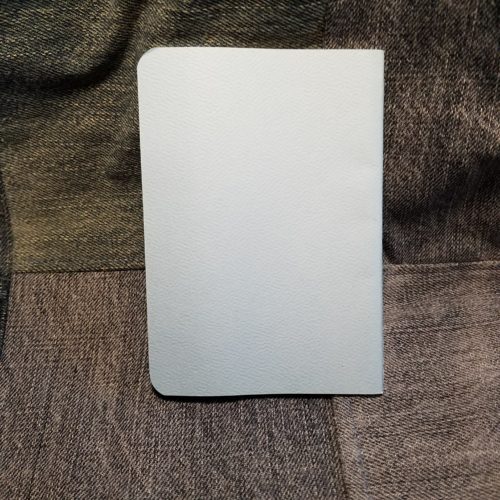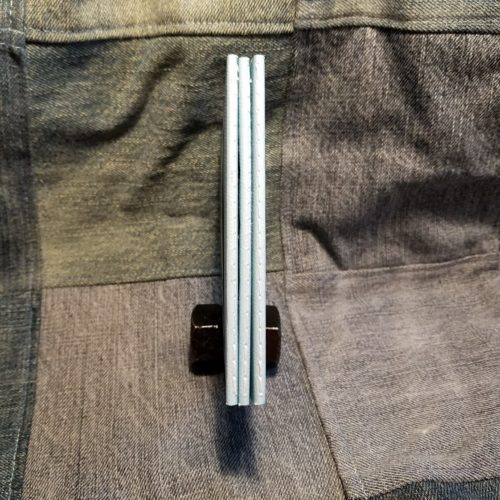 Overall, this is a worthy addition to the scores of pocket notebooks on the market, but I think BF missed out by not making this the standard pocket notebooks size. The stitched binding could have made this a serious contender but instead, it falls a little short and narrow.
Baron Fig provided me with the goods free of charge for the purposes of the review. I think I gave it a fair shake and a bit of good use. They didn't influence my opinions and the content of this review is my own.