The Yoobi Back to School sale display at my local Target included a 3×5 card case with 100 index cards, dividers, and labels. The hard poly case with elastic closure is great. At $2.99 they aren't a steal but they aren't a bad deal either.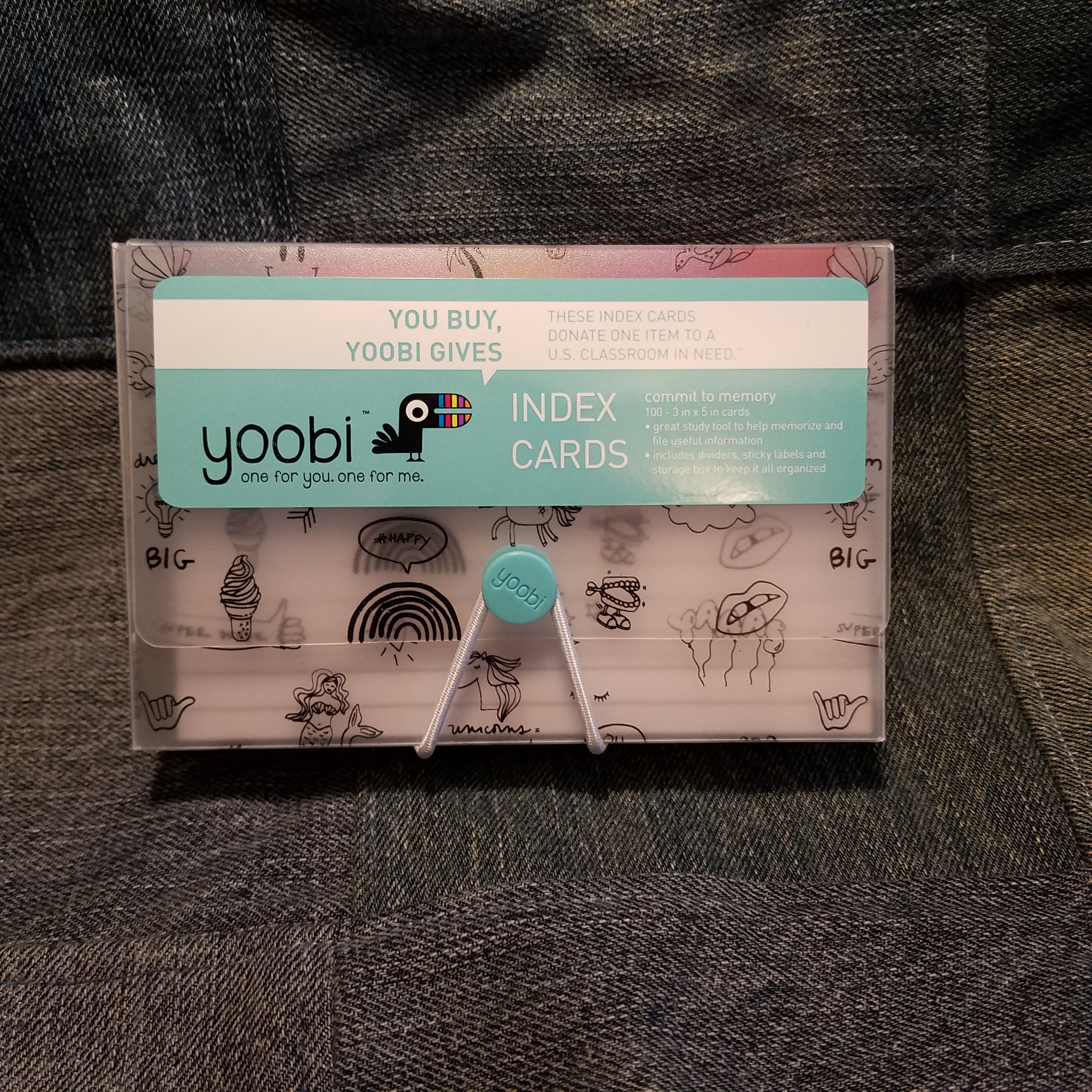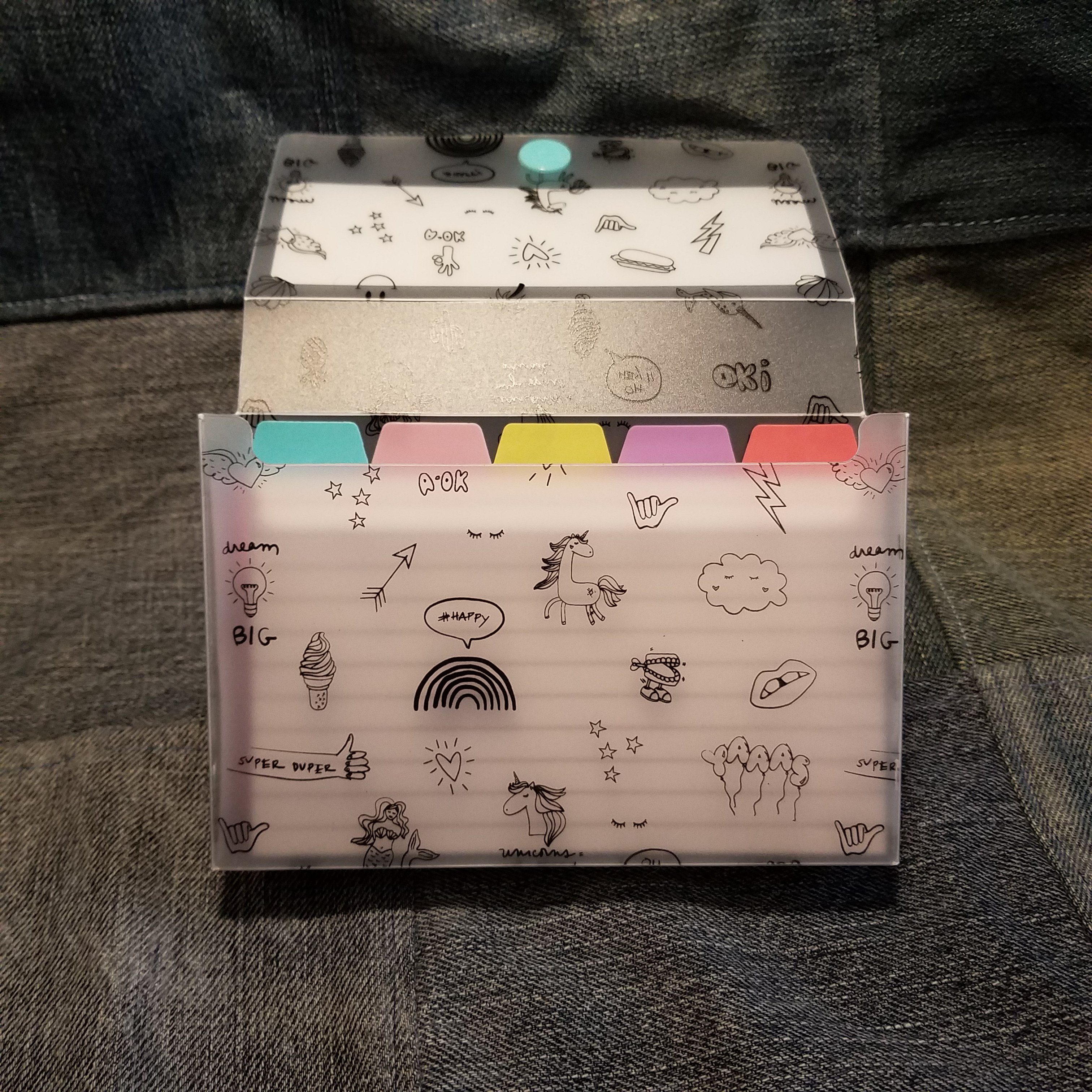 The cards are paper thin and floppy. There is no header space above the ruling and the ruling itself is VERY dark. Despite being thin there is no show or bleed through with anything I wrote with, fountain pens included. The paper is smooth and crisp. Fountain pens feel great on it, and the ink looks great too. No feathering at all. Pencil tends to smear a bit and there isn't enough tooth for pencils to feel good.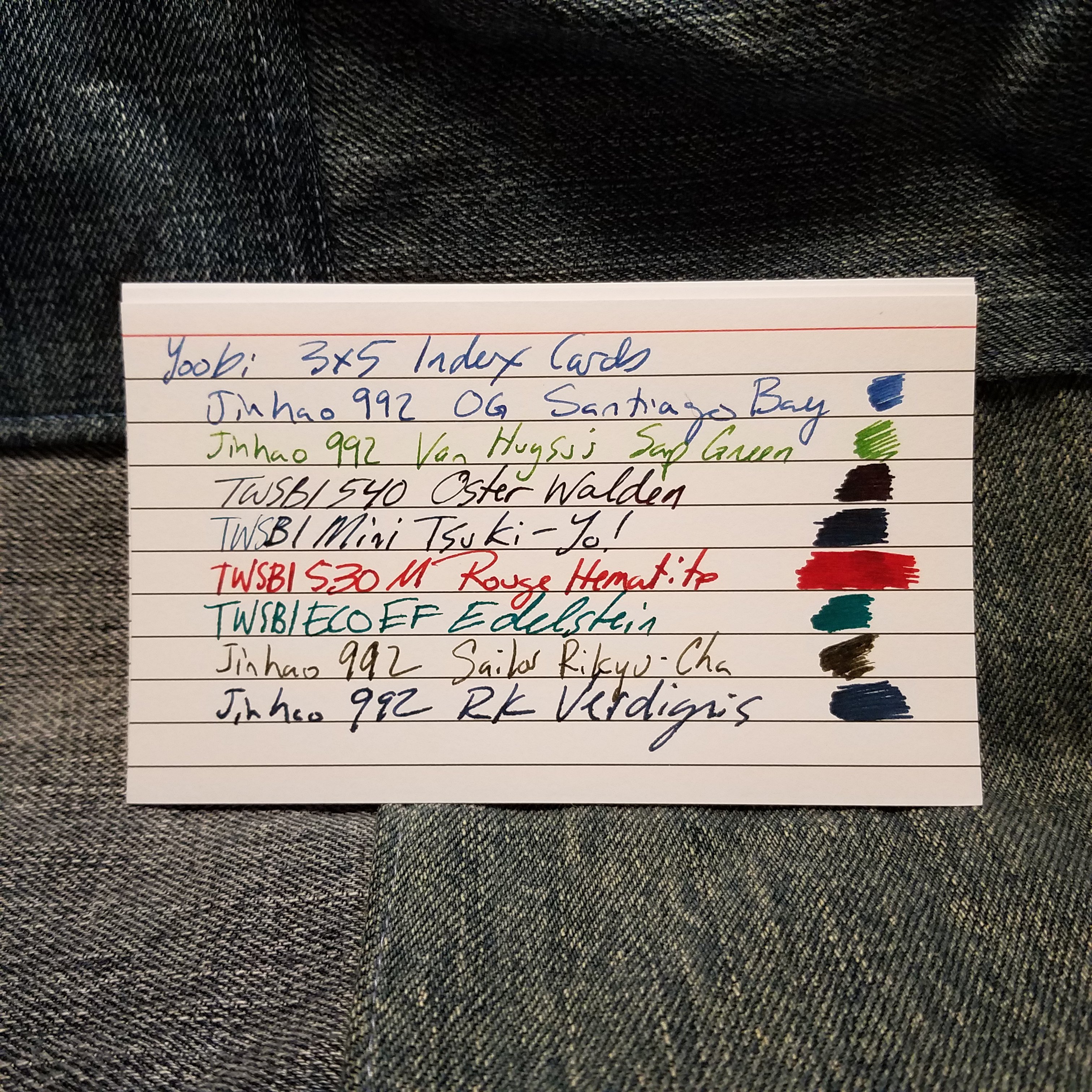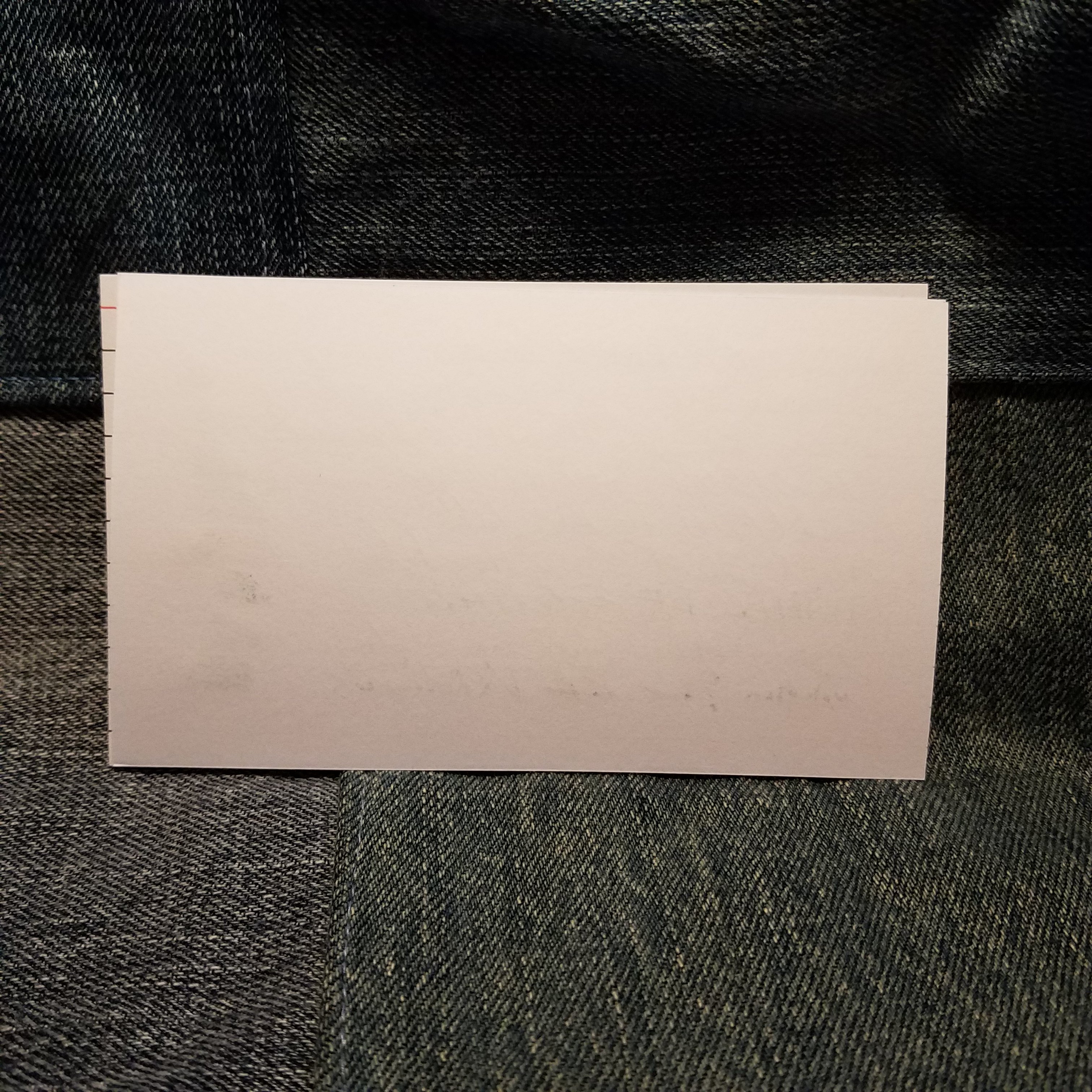 The case feels sturdy and the elastic is tight and holds the contents inside. The thin poly dividers are fun colors and the labels stick well enough.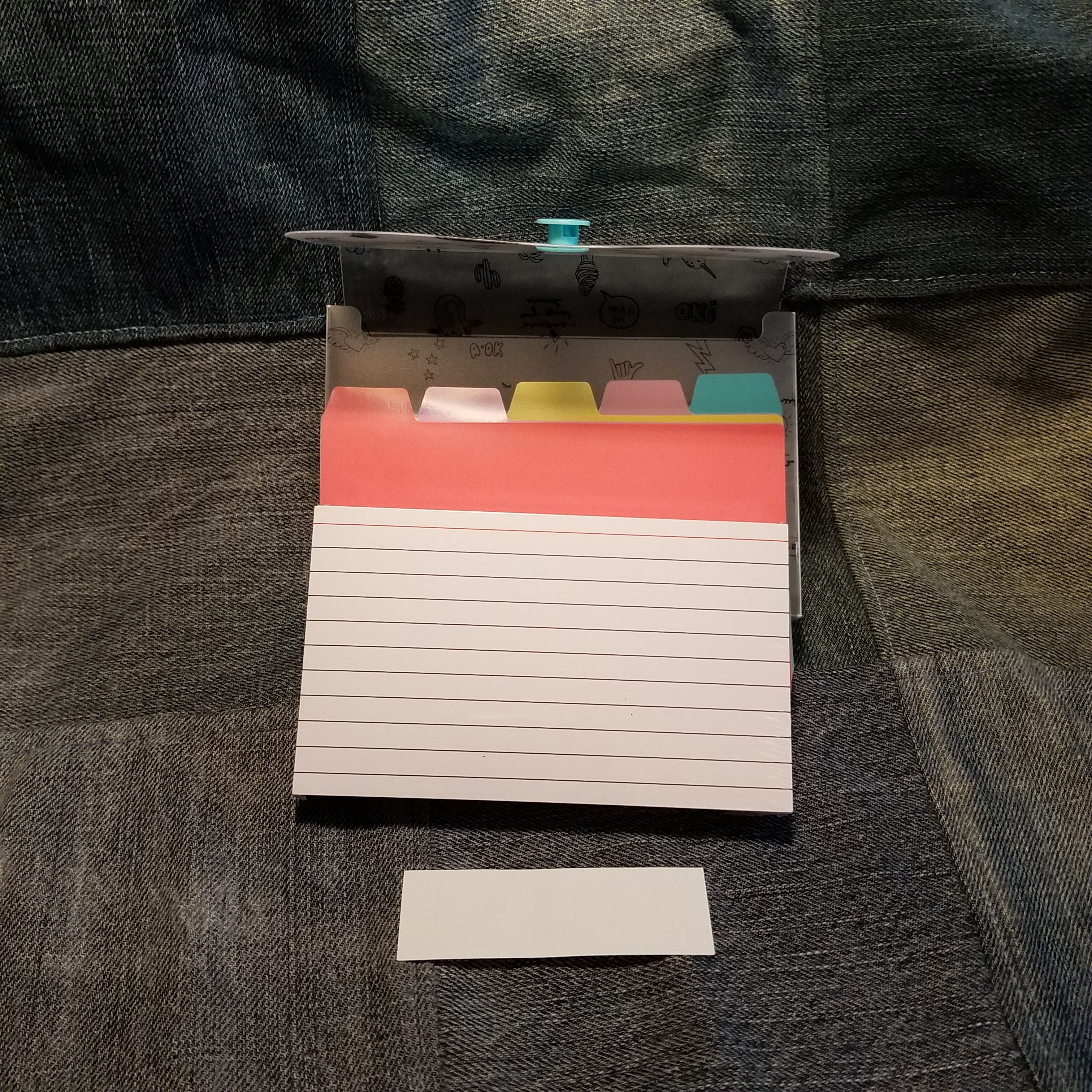 Overall, I'm not impressed with the Yoobi index cards. They are thick paper not card. The ruling is too dark. They do okay with fountain pen ink but that's not enough to make an index card for me. I do like the case and dividers.