The Parkr Jotter is a classic in the pen world. Both the ballpoint and fountain pen version has been around forever. Where the ballpoint is a timeless classic the fountain pen version is… not.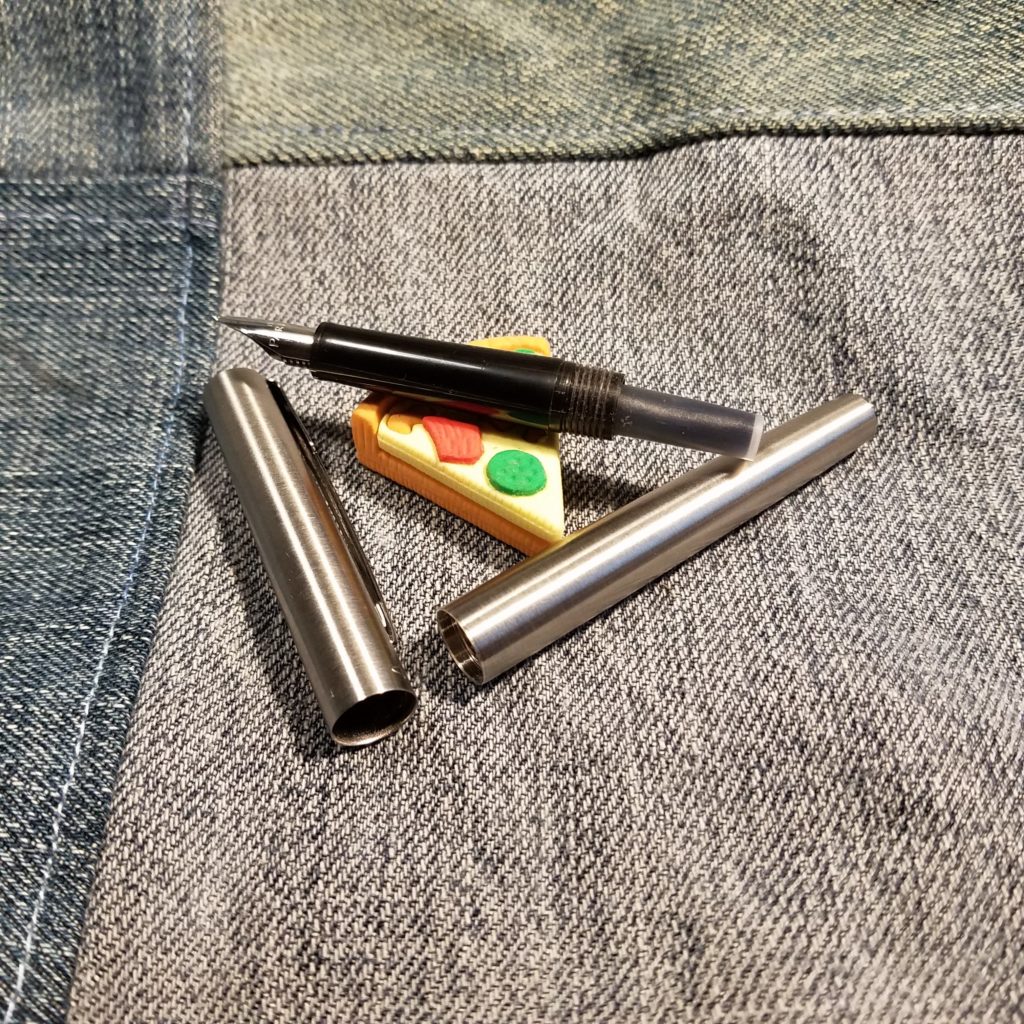 The brushed stainless steel exterior is lightweight and feels pretty nice. The section is made of cheap plastic and has visible mold lines. The pen does not come with a converter, rather 2 international small cartridges. The carts take some serious force to get them to seat properly. Until one is properly seated in the pen you get weak ink flow. As soon as the cart is in place ink flows and keeps flowing. The pen will also take an international long cartridge.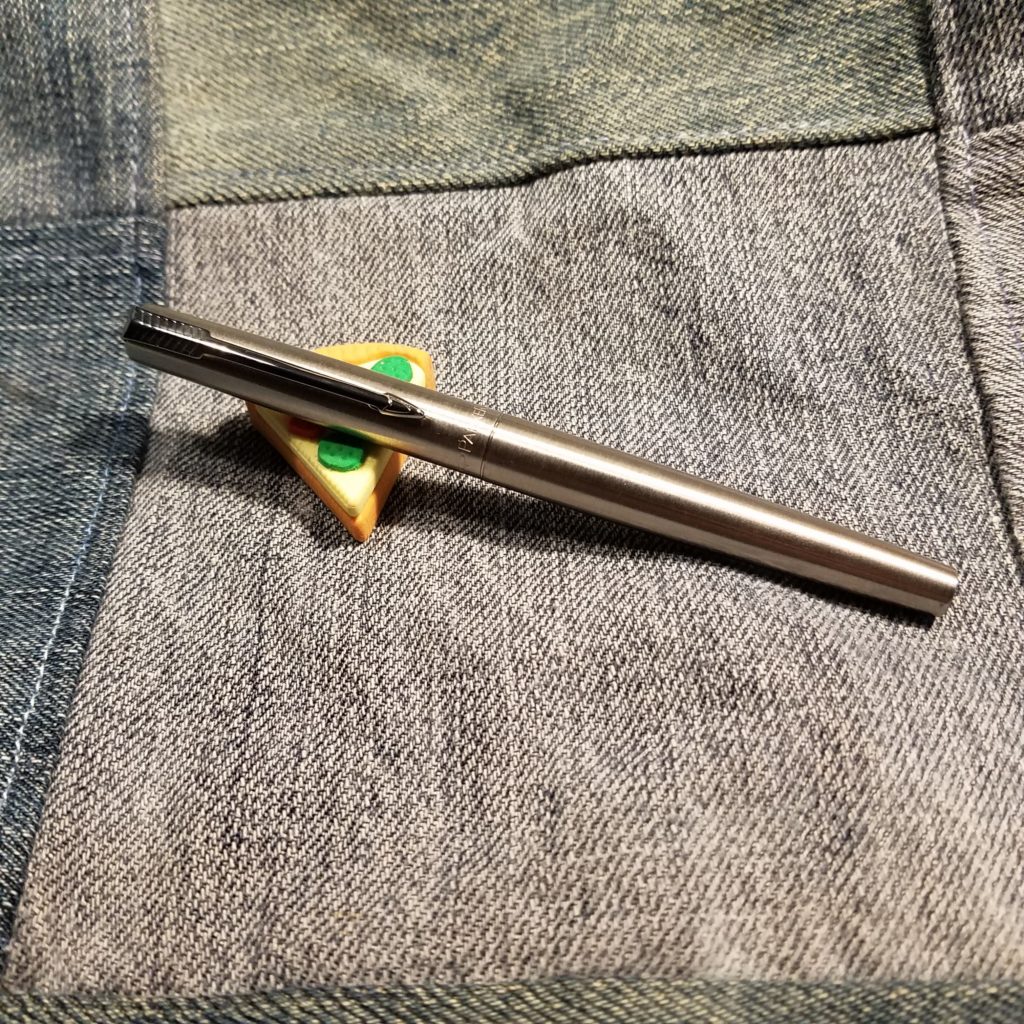 The nib out of the box was smooth and once ink began to flow, it wrote well. Here and there the pen would skip. Looking at it under a loupe I found that the tipping suffered from baby bottom. A tiny amount of work with my polishing stick solved that problem. Since then the pen has worked well in every instance.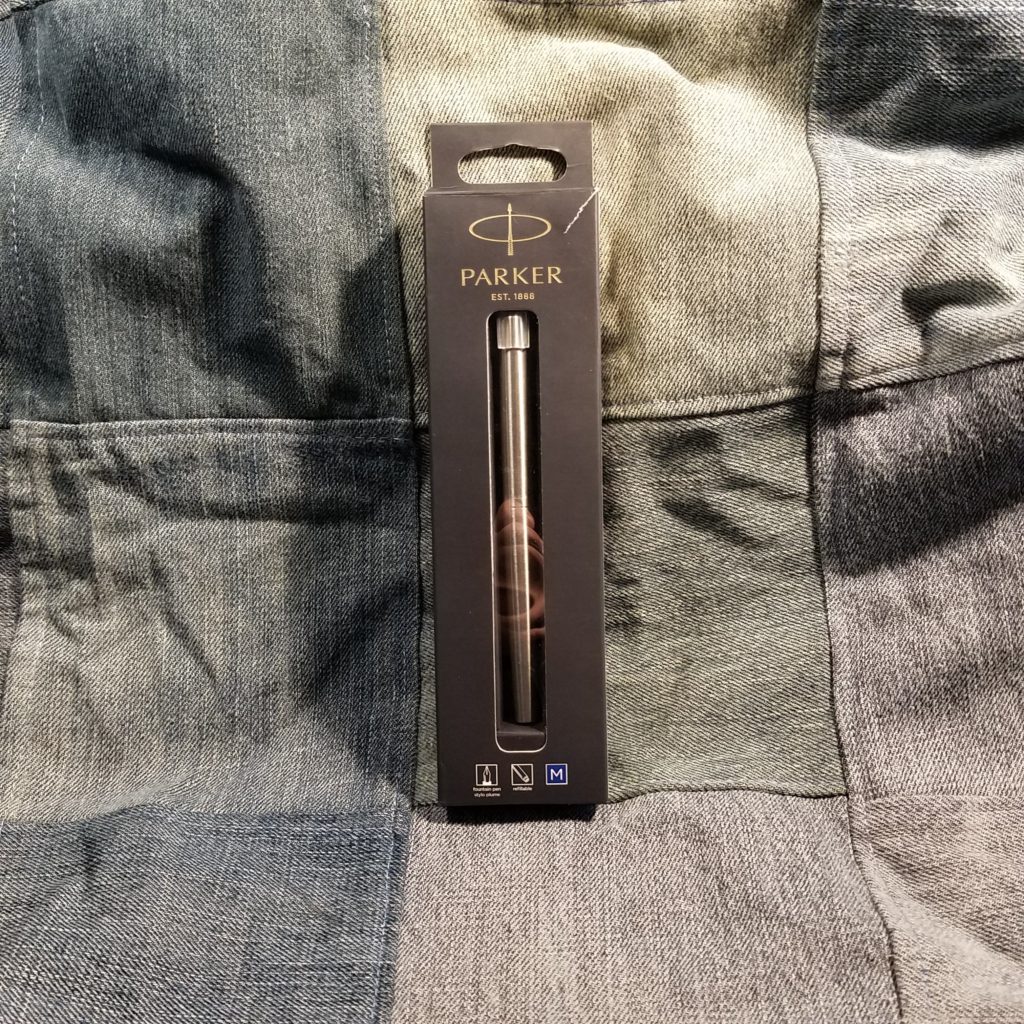 I have found that it performs less well on rough crappy paper- the paper at work makes it feel like I'm writing on sandpaper.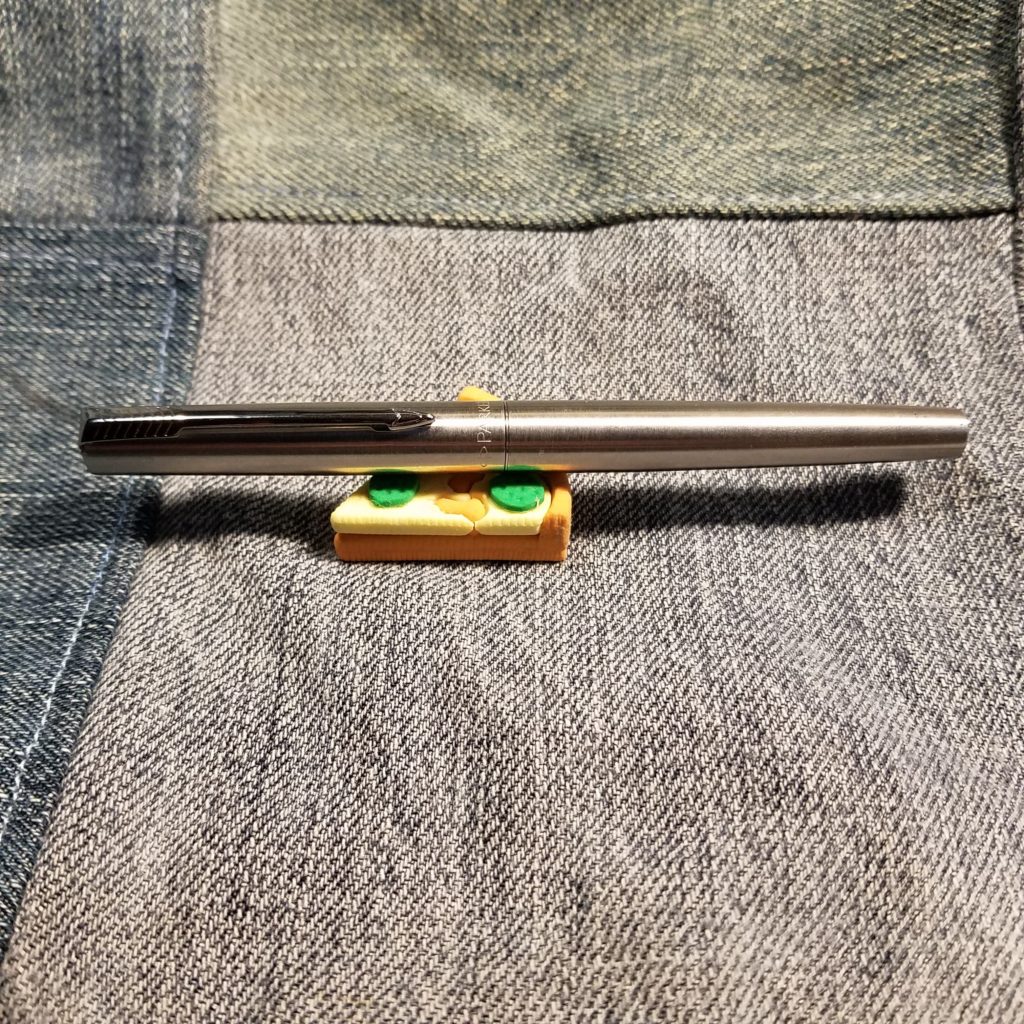 The pen has a classic look- brushes stainless steel body, the classic Parker Arrow clip, and flat ends. I like how it looks but the feel is beyond cheap. The raised visible mold lines leave me feeling flat. The diminutive size makes me feel like I'm writing with a child's pen or pocket pen. This isn't a pen you'll want to carry around in a pocket either. The cap takes very little force to remove and could easily fall off as you walk around.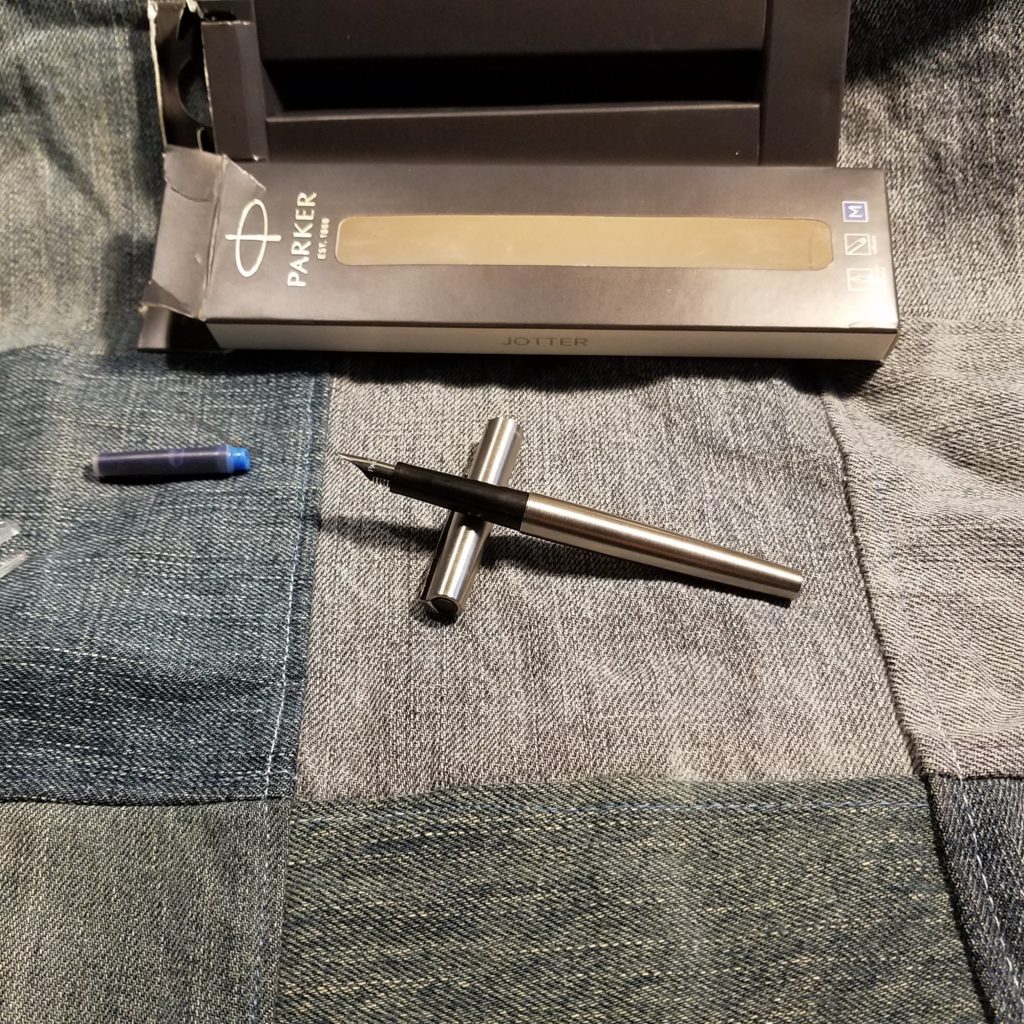 It's a pen you won't mind losing or giving away. I'm entirely meh on this pen. What is really horrible is that this is often a pen people pick up because it's readily available and it is their first introduction to fountain pens. They'd be better off buying a Wing Sung 3008 or a CaliArts Ego. There are a hundred better first pen options at a lower price point than the Parker Jotter Fountain Pen.