I picked up a bottle of this from Jetpens well over a year ago. The 30ml bottle cost $15. The price is neither the highest or lowest I've ever paid for a bottle of black ink.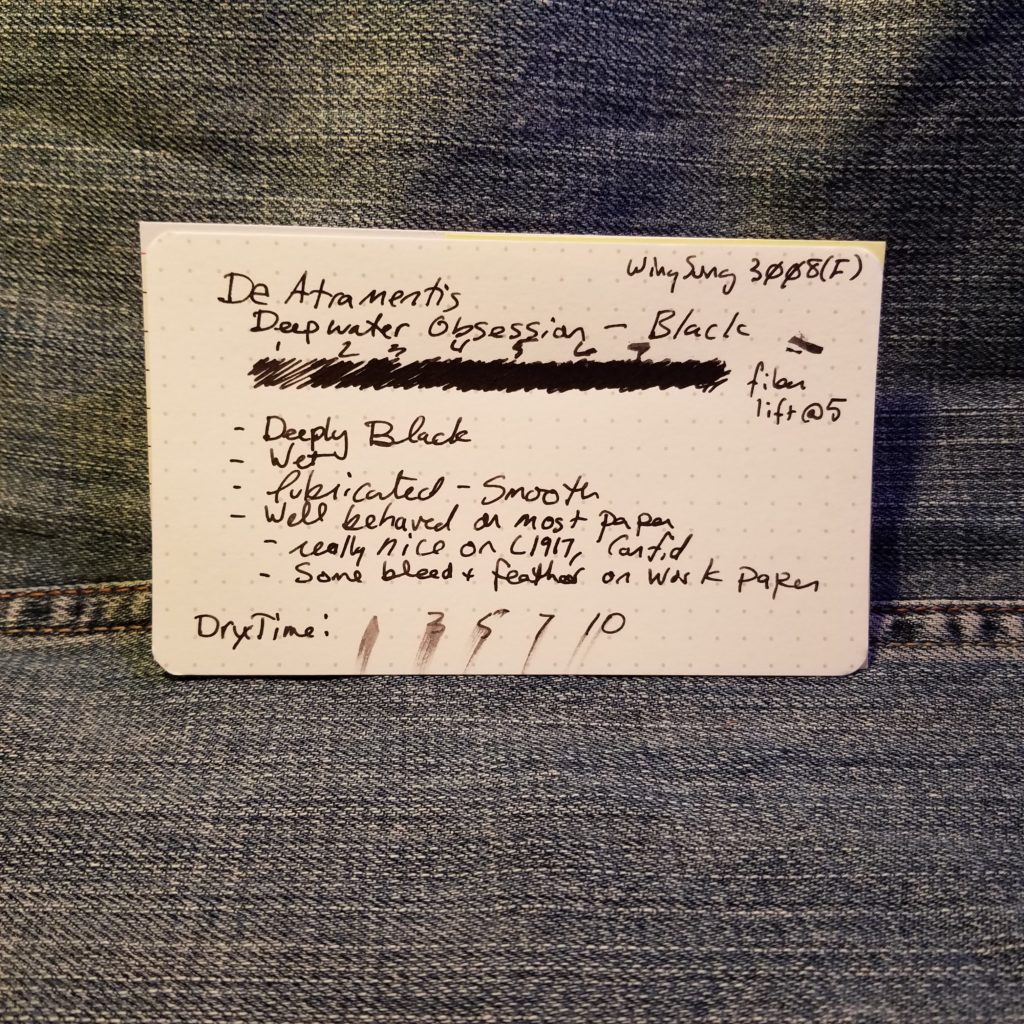 The ink comes in a squat cylindrical bottle with a flair at the base and the top. The lid reminds me of Diamine's 50ml glass bottle lids. The label for the bottles is basic looking.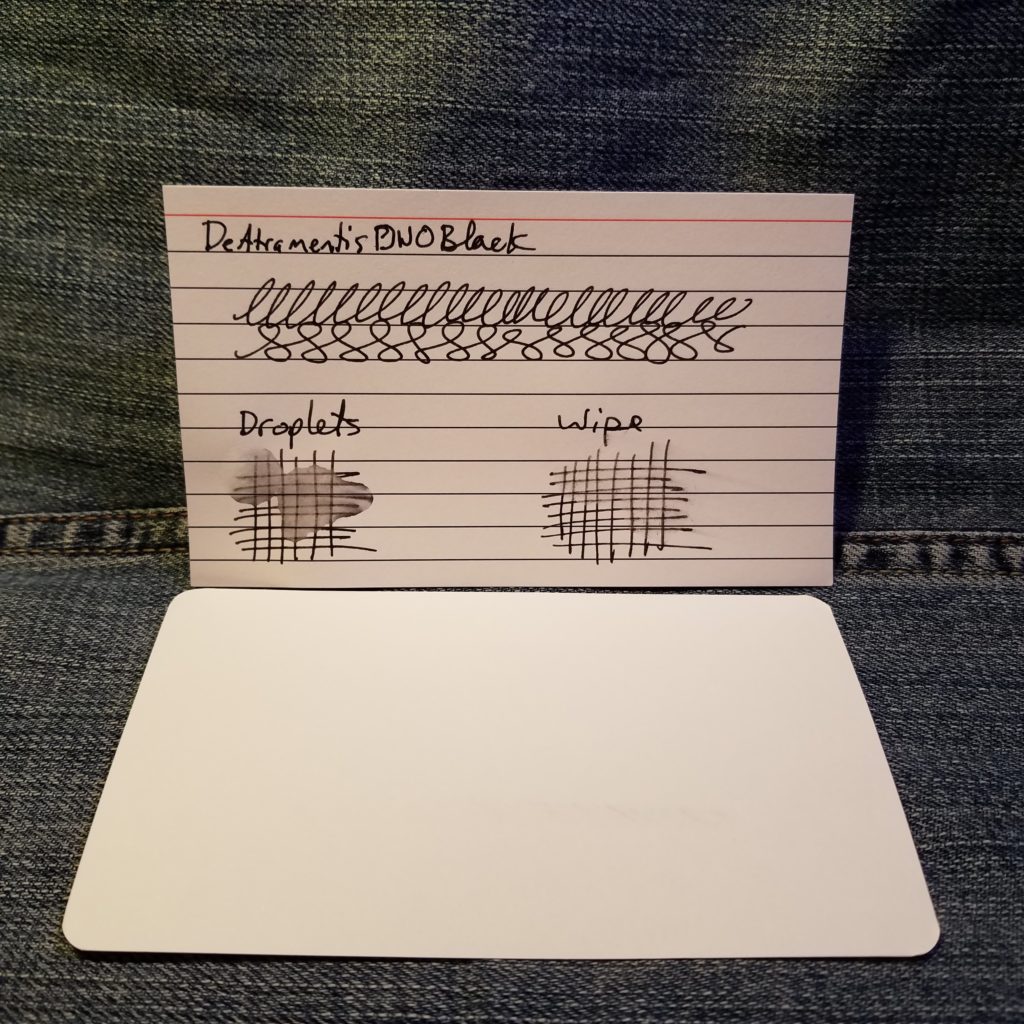 The black itself is nicely dark on all the paper I've tried. It doesn't grey out when I write. There is no shading to speak of though I wouldn't call this ink saturated. The flow is even and decently lubricated even on garbage paper. The ink is well behaved even on fibery absorbent paper. The ink photocopies incredibly well.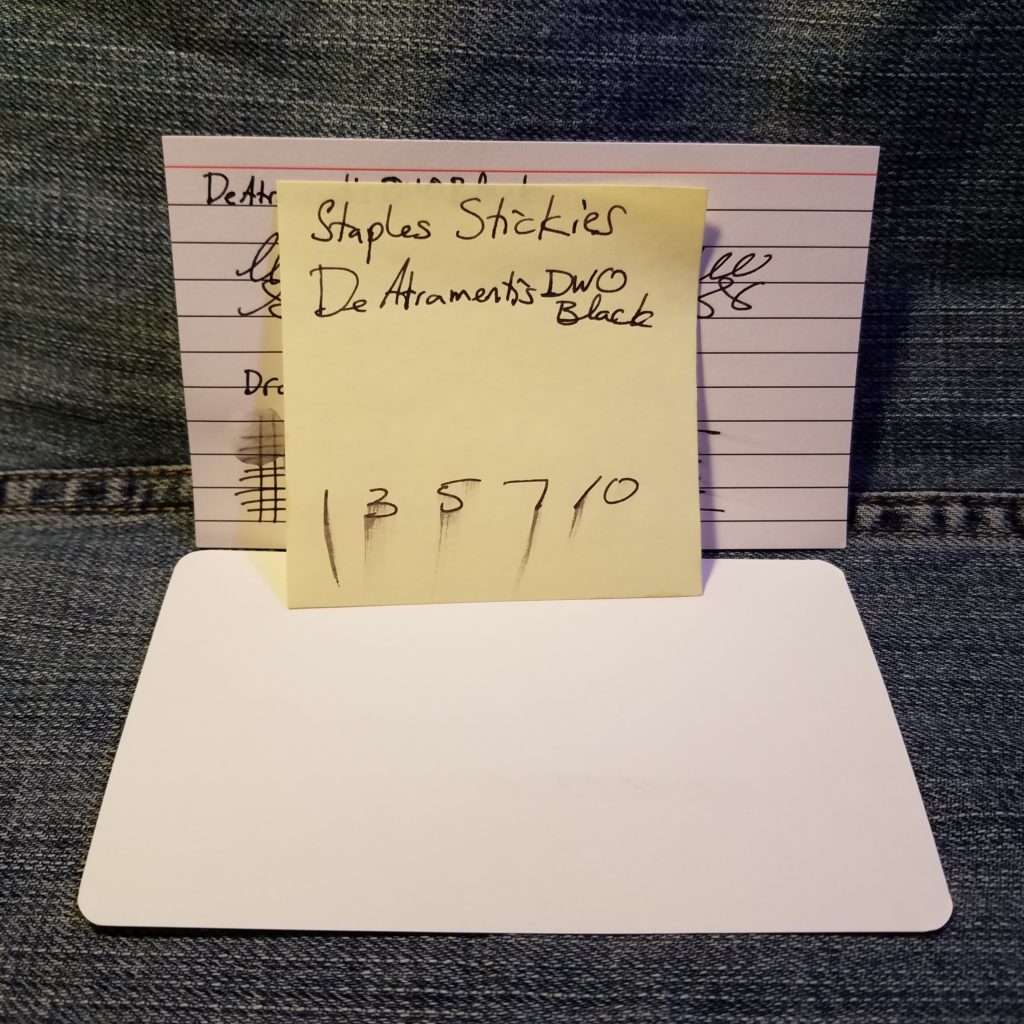 The ink responds well to drips and spills but isn't waterproof. With a drip and wipe a few seconds later the ink smears but leaves behind legible lines. Even with a lengthier soak the lines are still visible though significantly blurred. I did not test with detergent or with a lengthy soak, but I would not expect this ink to survive the washing machine.

The combination of it being nicely dark, well lubricated, and well behaved on a variety of garbage paper makes it my go to ink. I load most of my pens up with this first then test with other inks later. It's a great black ink.