This ink is a great dark blue black that is a nice cool grey. It reminds me of Payne's Grey watercolors, which for me is a very very good thing. Payne's Grey is a favorite convenience color of mine.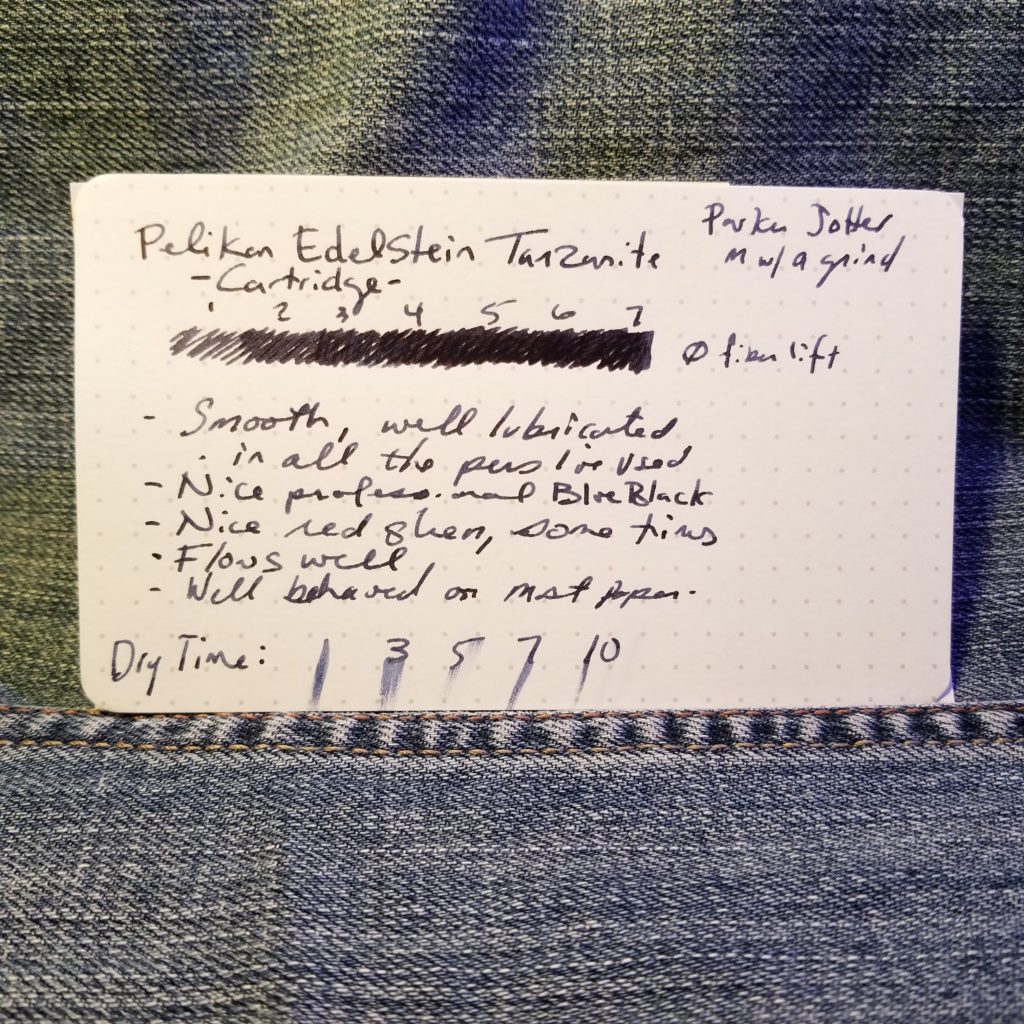 I've had the opportunity to use this ink in several fountain pens and it has had a smooth even flow in every pen. The ink is well lubricated and feels great on good paper and garbage paper at work. In pens with greater flow it has a red sheen, which is lovely against the deep grey shade.

Dry time seems pretty standard for inks with good flow, just under 10 seconds on good paper and around 7 seconds on lesser paper.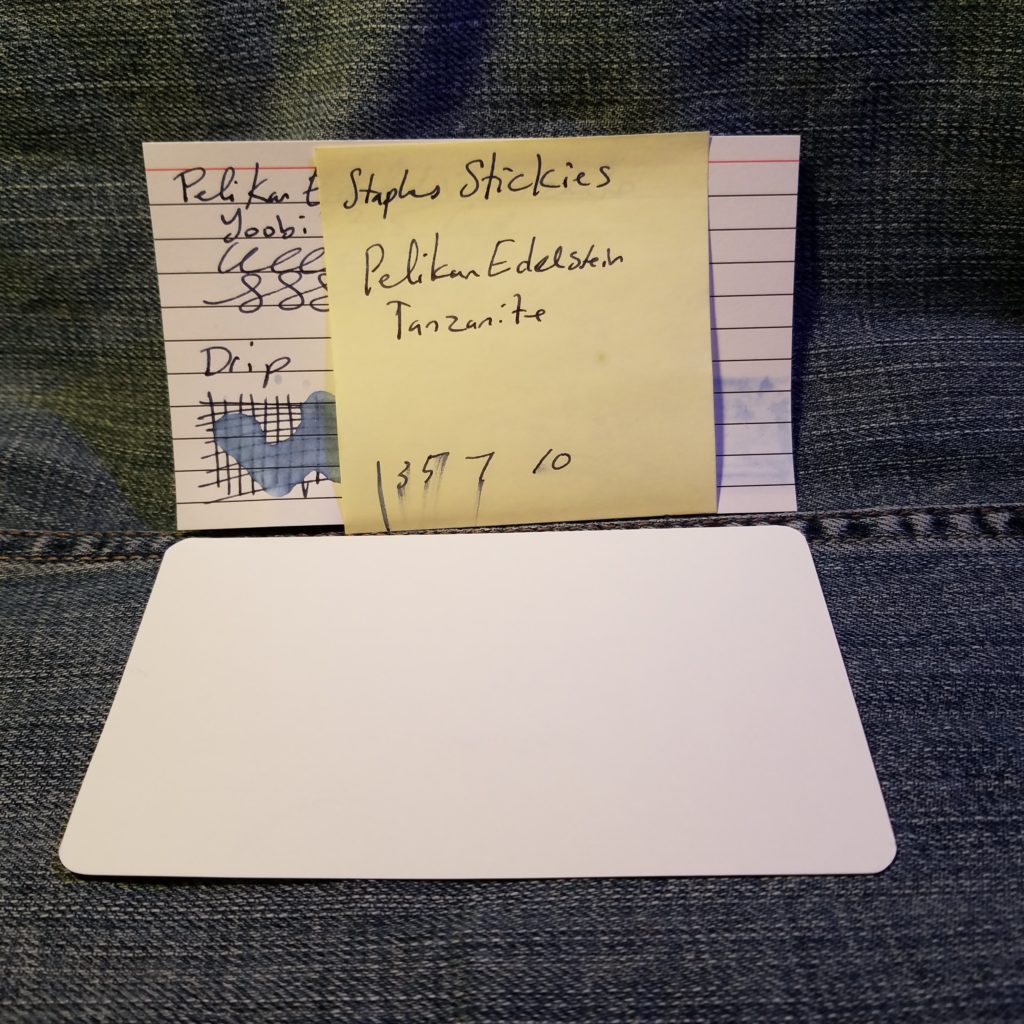 In the drip test the ink lifts almost immediately and spreads out. In the dribble and wipe test (meant to mimic spilling and subsequent clean up) the ink smeared and made a mess. This is not an ink that will survive the washing machine. I doubt it would survive a hot tea or coffee spill.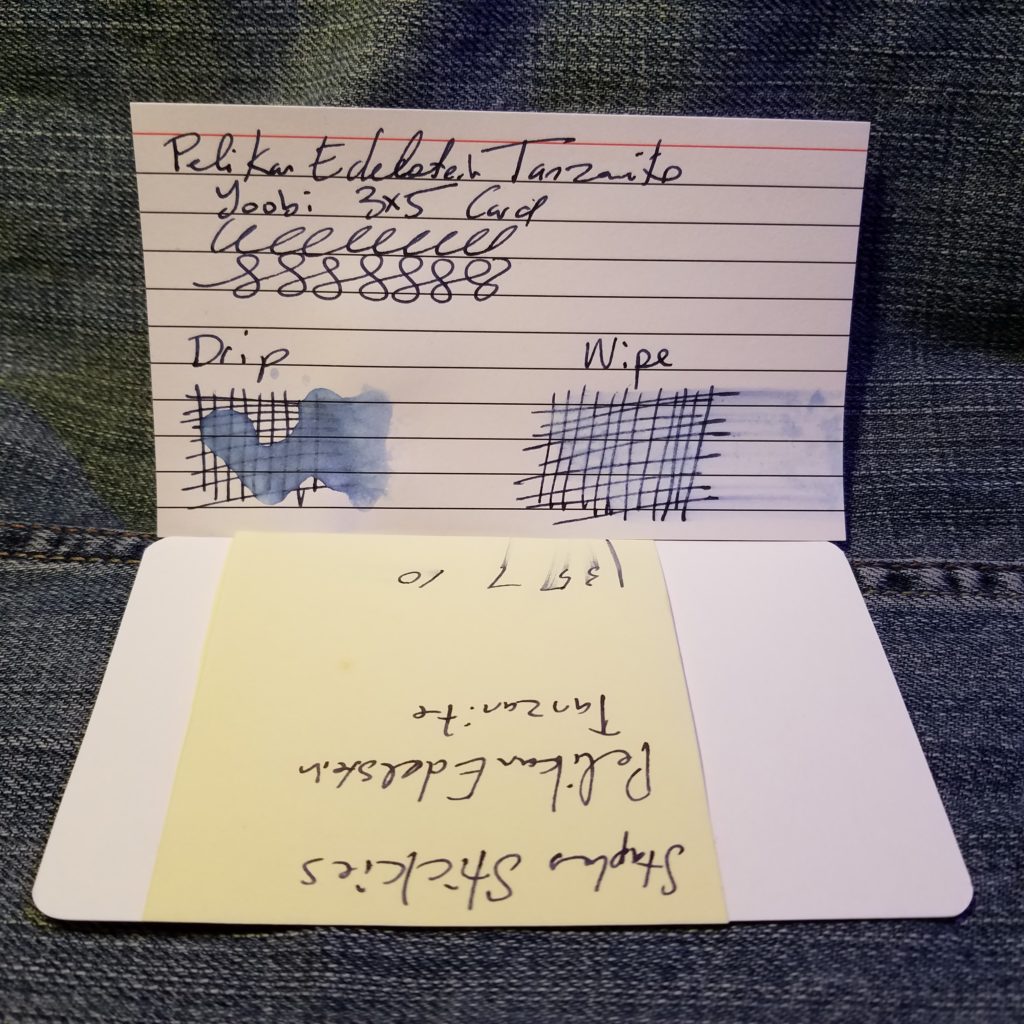 Overall this is a perfectly professional blue black ink that performs well on most paper. Sadly it won't survive spills, but if being considered as an ink for work, this matters little. It's not the cheapest ink around, but it is a solid performer for a cartridge pen. It is also available ink bottles for folks who use a converter or piston filling pen.