My friend and RSVP Co-host Lenore sent me this bottle as it didn't flow well for her. I have not diluted this ink or added anything to it. I don't know that Lenore added anything to this ink.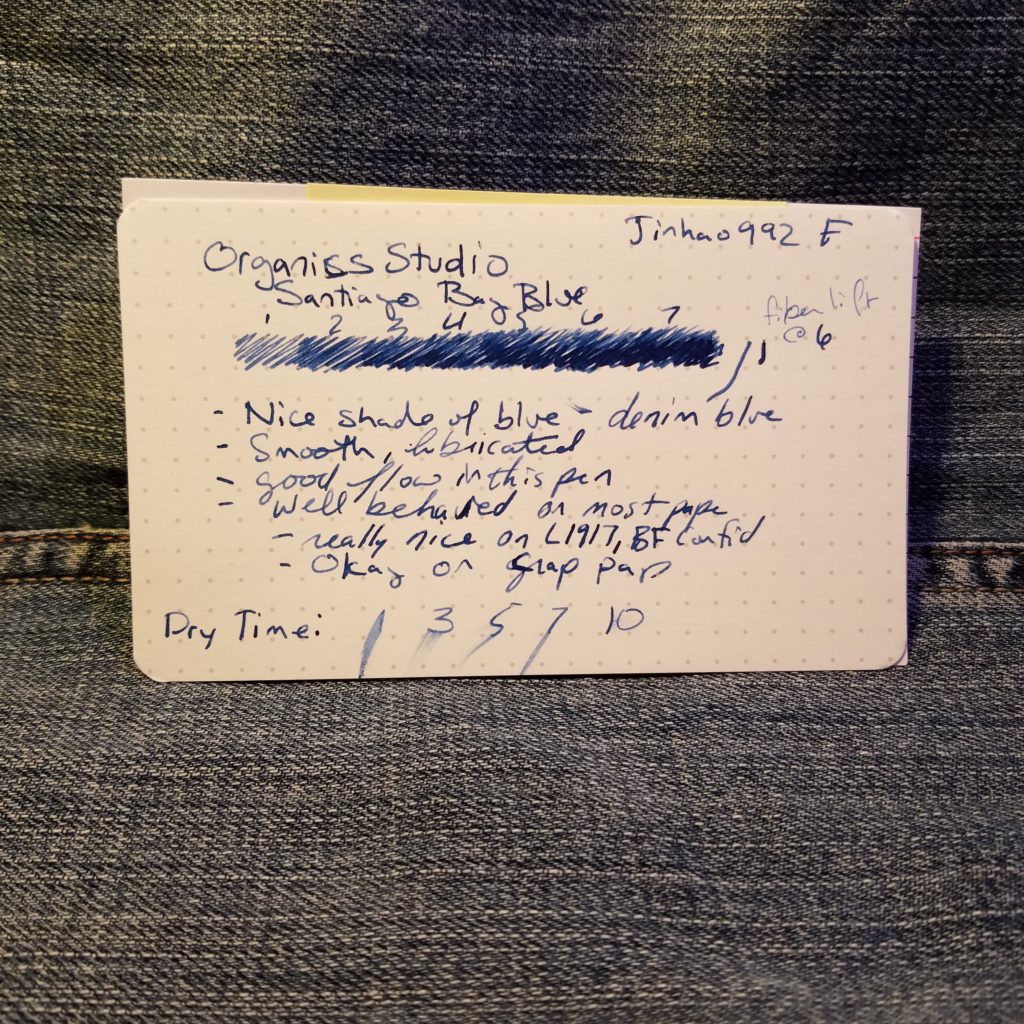 This shade of blue reminds me of well washed and broken in denim. It's a standard shade of blue with decent shading. I've tested this in several pens and found that it flows well. I find it to be decently lubricating and smooth on most papers. It's great in my nicer notebooks and okay on garbage paper. It isn't the most well behaved but it isn't bad either. I didn't notice any excessive feathering or spread.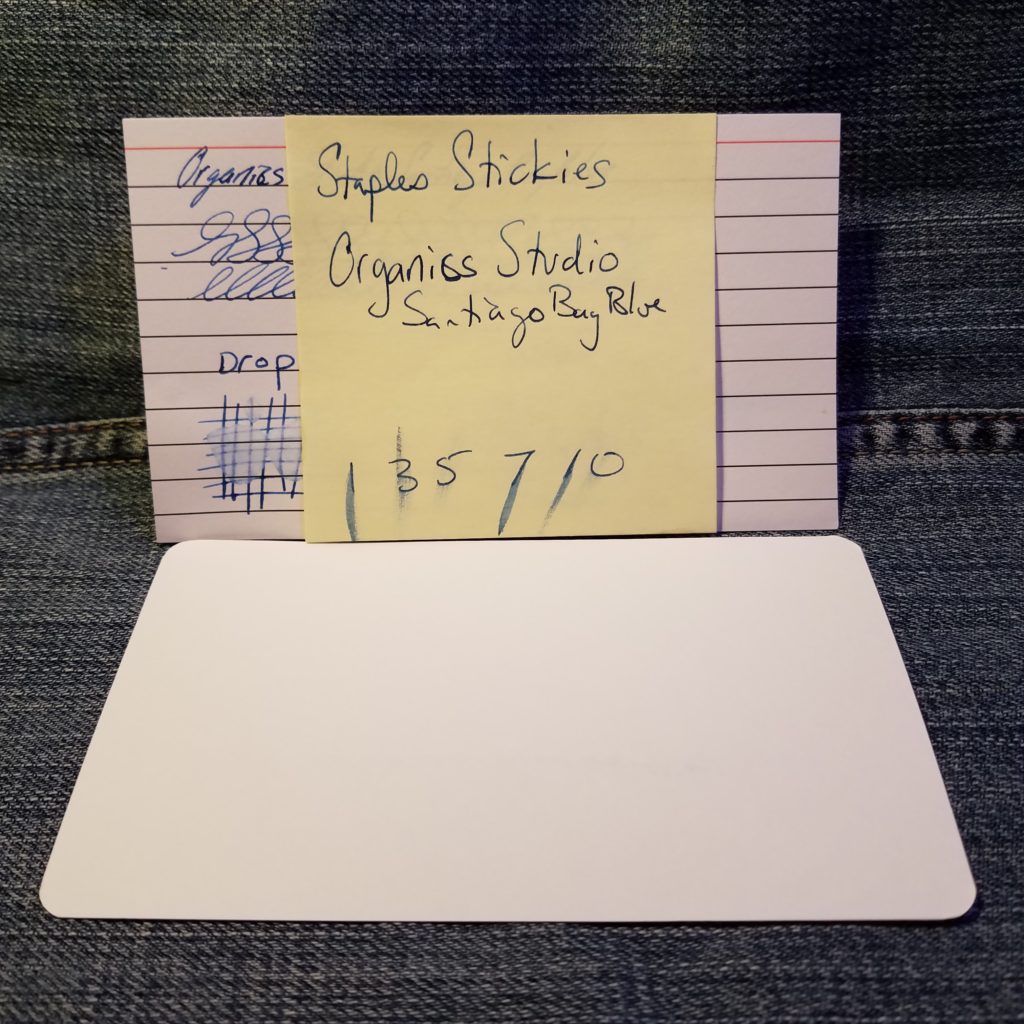 The ink has pretty standard dry times at just under 10 seconds for good paper and less than 7 for garbage paper. It has decent water resistance in the spill and wipe test. The drip and sit test showed plenty of migration of the color with a legible line left behind. I would not expect this ink to survive the washing machine.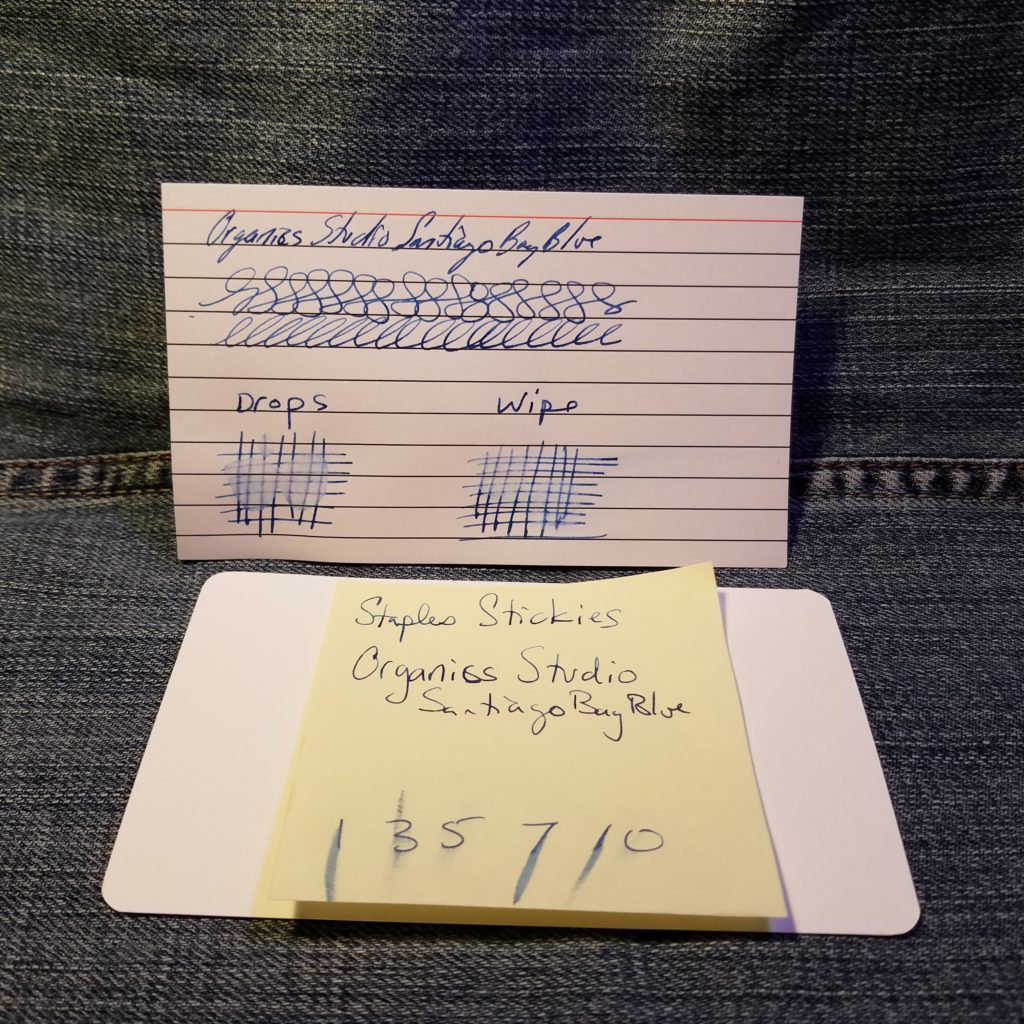 It is a perfectly professional shade of blue. Sadly the big downside of this color is that it doesn't photocopy well. The darker, shaded areas of letter photocopies well, but the lighter top parts of letters looks faded in most of the tests I made. In a pen with wet flow this could be mitigated. I quite enjoy Organics Studio inks. They do have a tendency to be dry in my pens, but the newer inks seems to have left that behind. I've had good luck with the newer inks.