My gold standard notebooks for bullet journaling are Baron Fig Confidants. The combination of heavy covers and near perfect paper make them a notebook I reach for every time I need a notebook. That said, they lack some features that most bullet journalers look for when selecting a journal. The gold standard for most other people is the Leuchtturm 1917 (L1917), which features great paper, an elastic and a pocket over the Confidant. The larger issue with these notebooks is the cost. At $20 each, they are a pricey investment, particularly if you are just testing out bullet journaling.
This A5 notebook has black and white covers intended to be colored with permanent markers, allowing the buyer to customize it fully. It measures 5.8×8.2 inches, or real A5, just like the Leuchtturm 1917 (L1917). This notebook cost $9.99 at the time of purchase.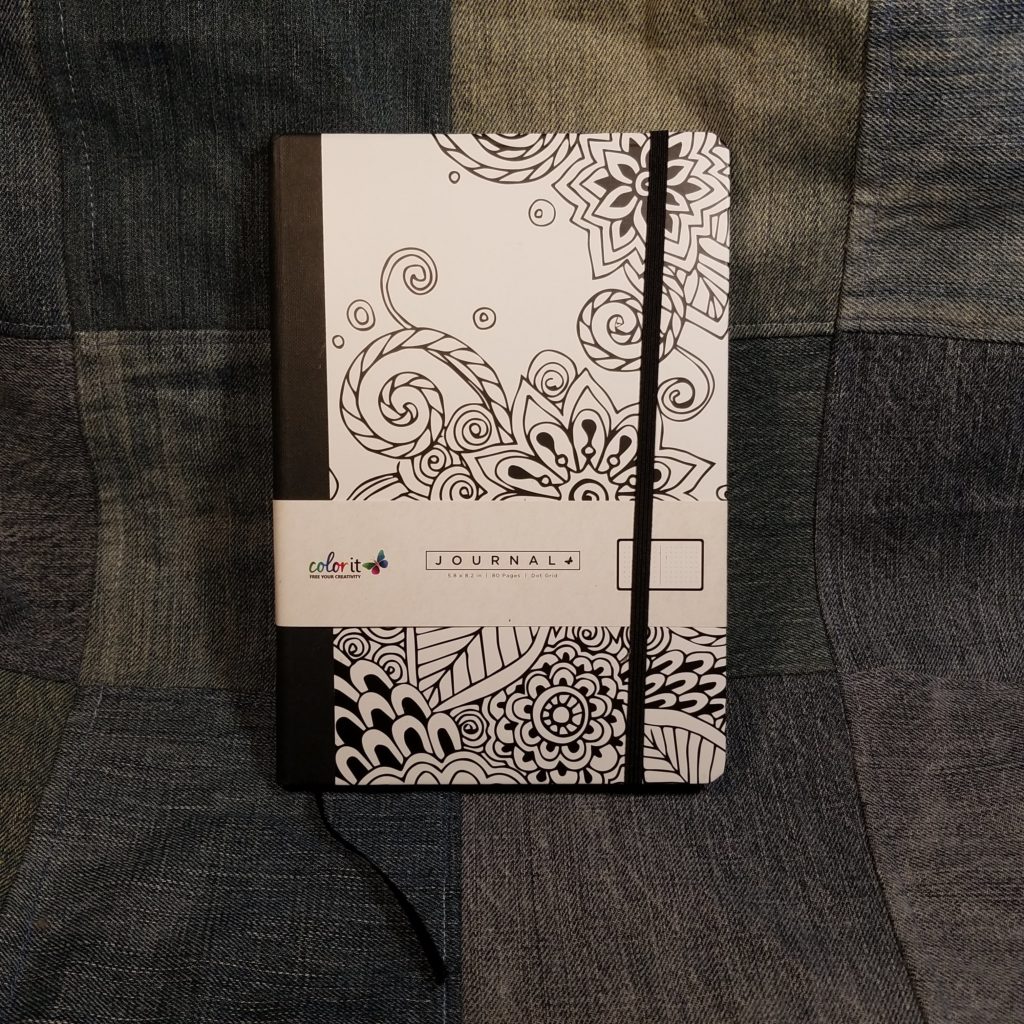 It has all the expected bells and whistles of the L1917- elastic, ribbon bookmark, hardcovers, and a pocket in the back. The pocket feels soft and pulpy but the gusset is covered in satin cloth.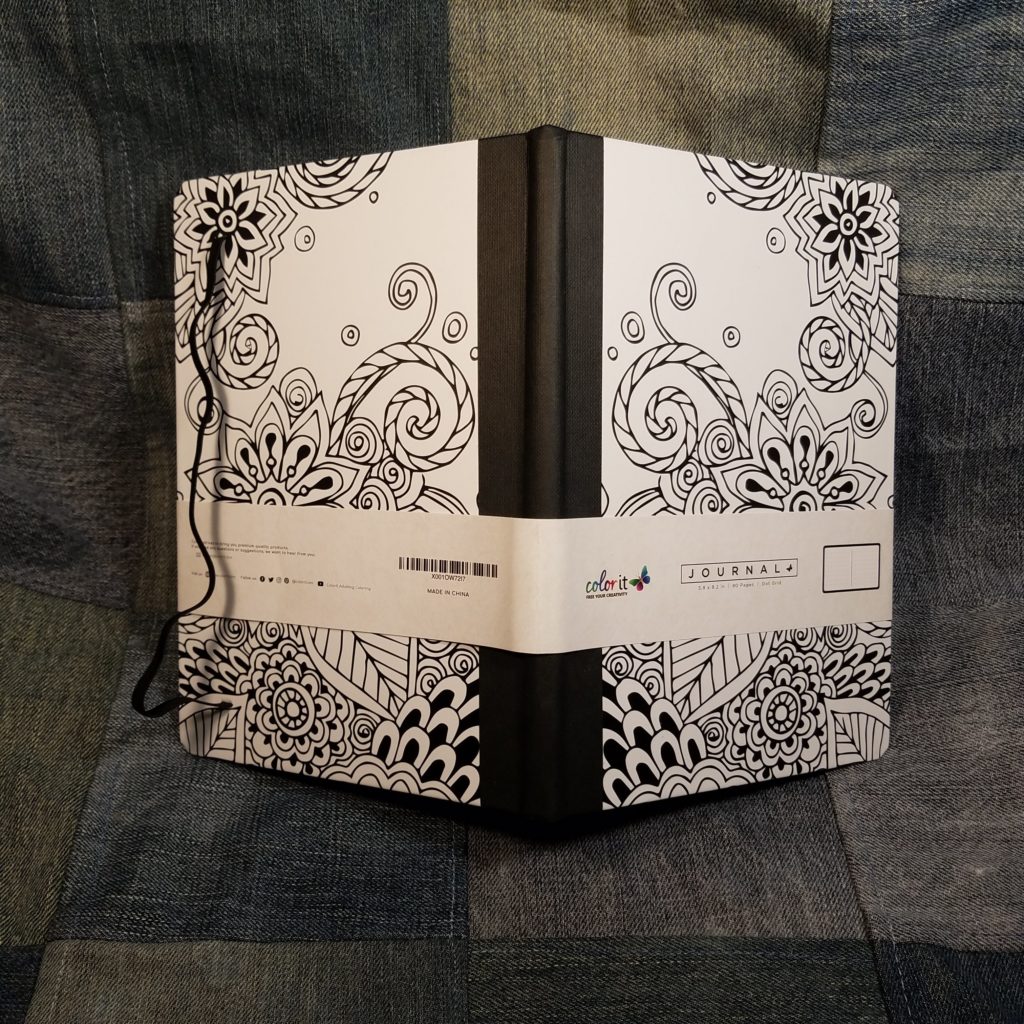 The toothy off white pages are reported to be 80gsm. Every page is perforated. In testing, it took some work to remove them- folding along the perfs, then tearing. The dots are dark and are ruled at a wide feeling 6mm. I actually prefer the slightly wider ruling in this book.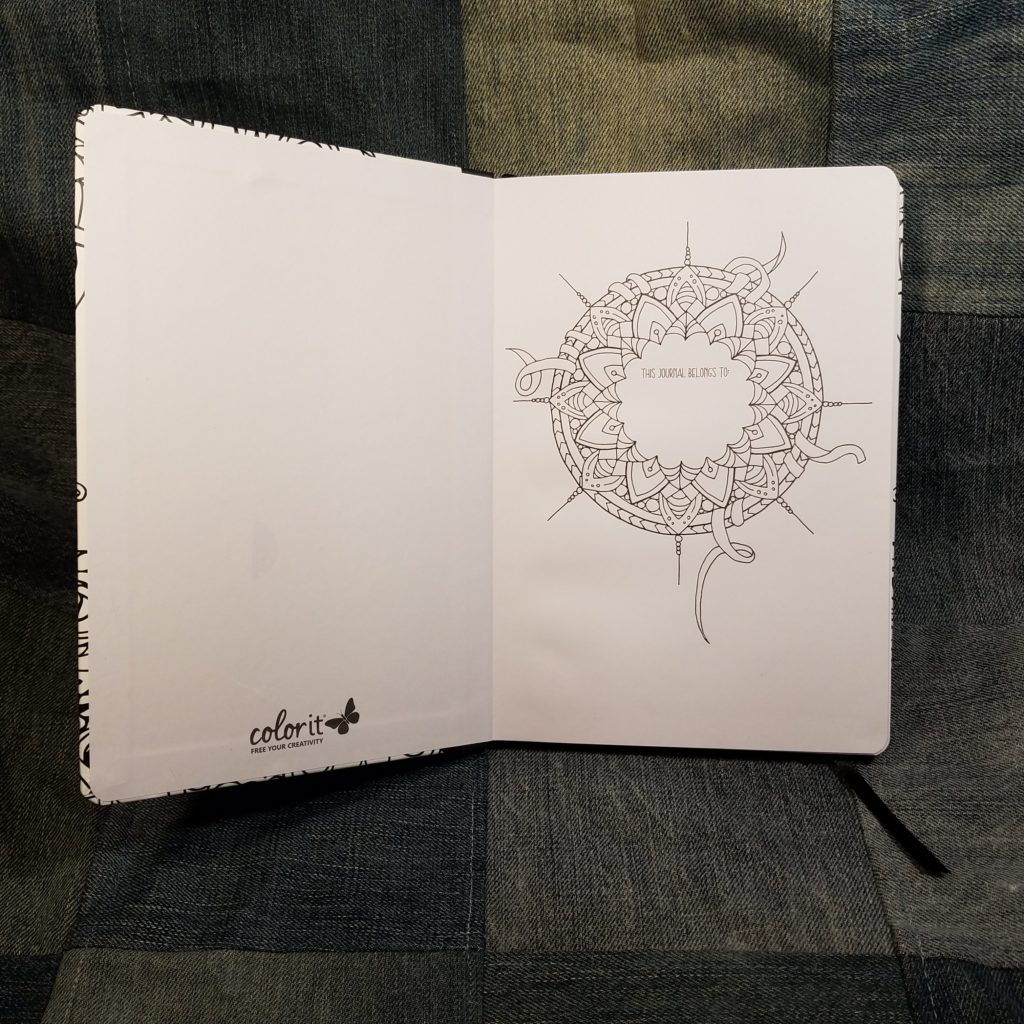 The paper itself is okay. It has a lot of issues with fountain pen inks. Many of inks soaked into the paper and bleed through to the back side of the paper. The lines looked true to nib size for the most part, with a few notable exceptions of the lines feathering quite noticeably. Some inks spider webbed from the line. The paper was very nice for pencil. The toothy page does well with HB pencils and has enough tooth to grip softer graphite and hold it. Smudging was minimal.

The bottom line? I picked up this book because of the composition book style cover. It looks great, this caused me to miss the fact that it has perforated pages. This is a good journal if you stick to pencil, gel or ballpoint. Stray away from those media and welcome bleedthrough and feathering. I'd stay away from this one if you are adventurous in your media use.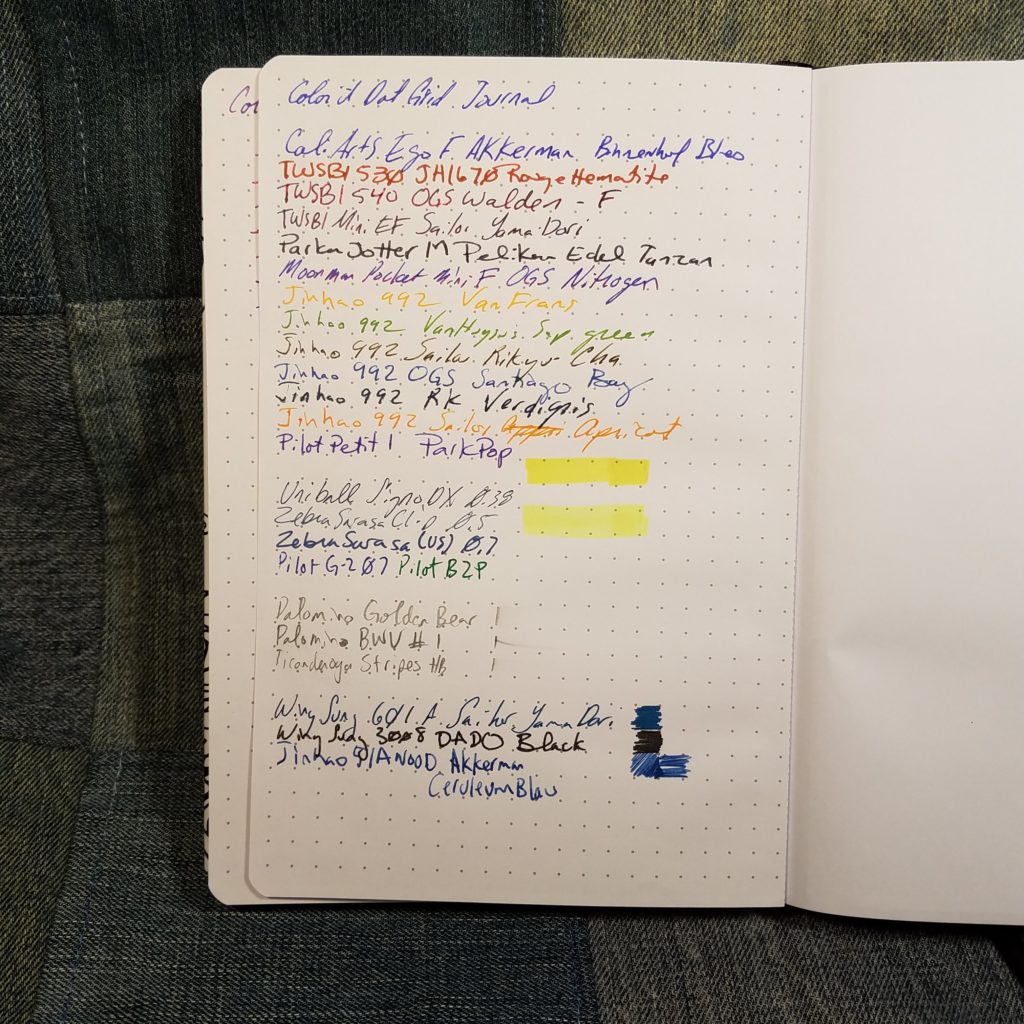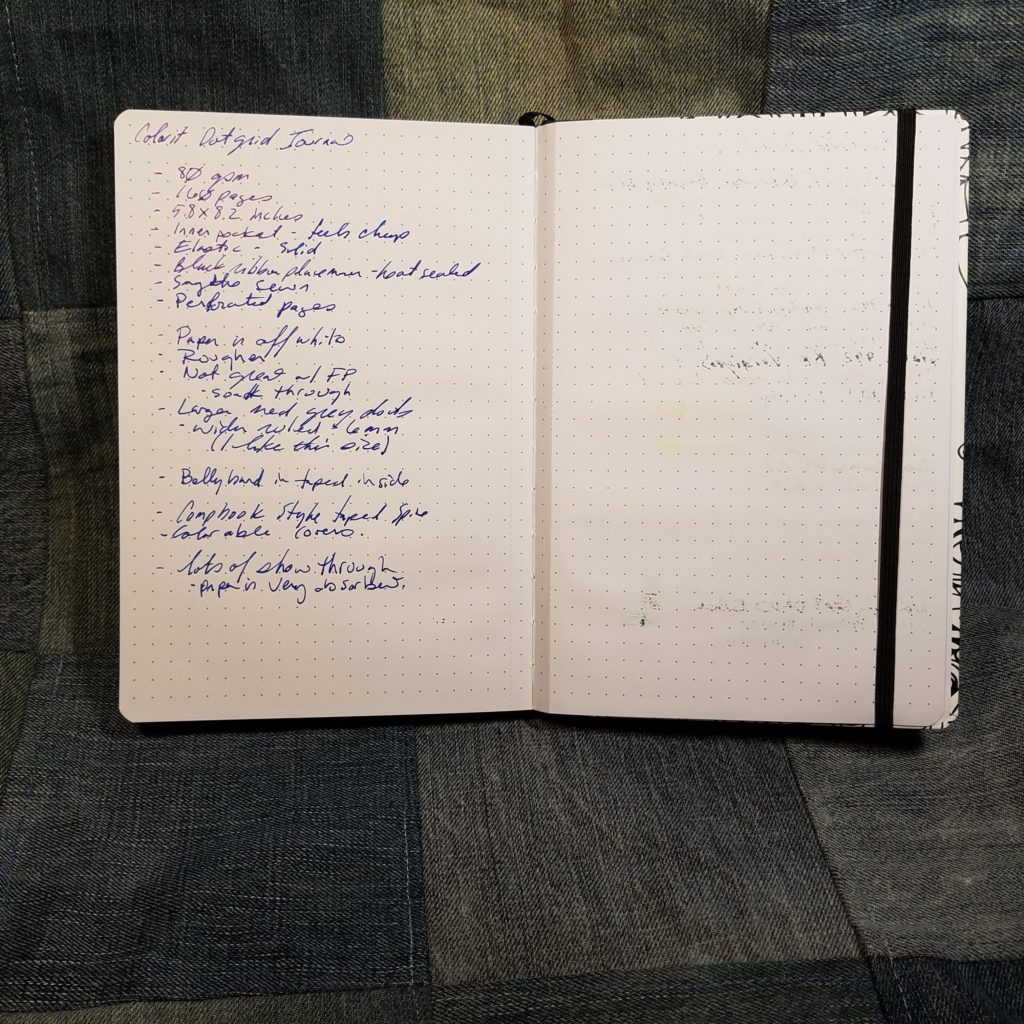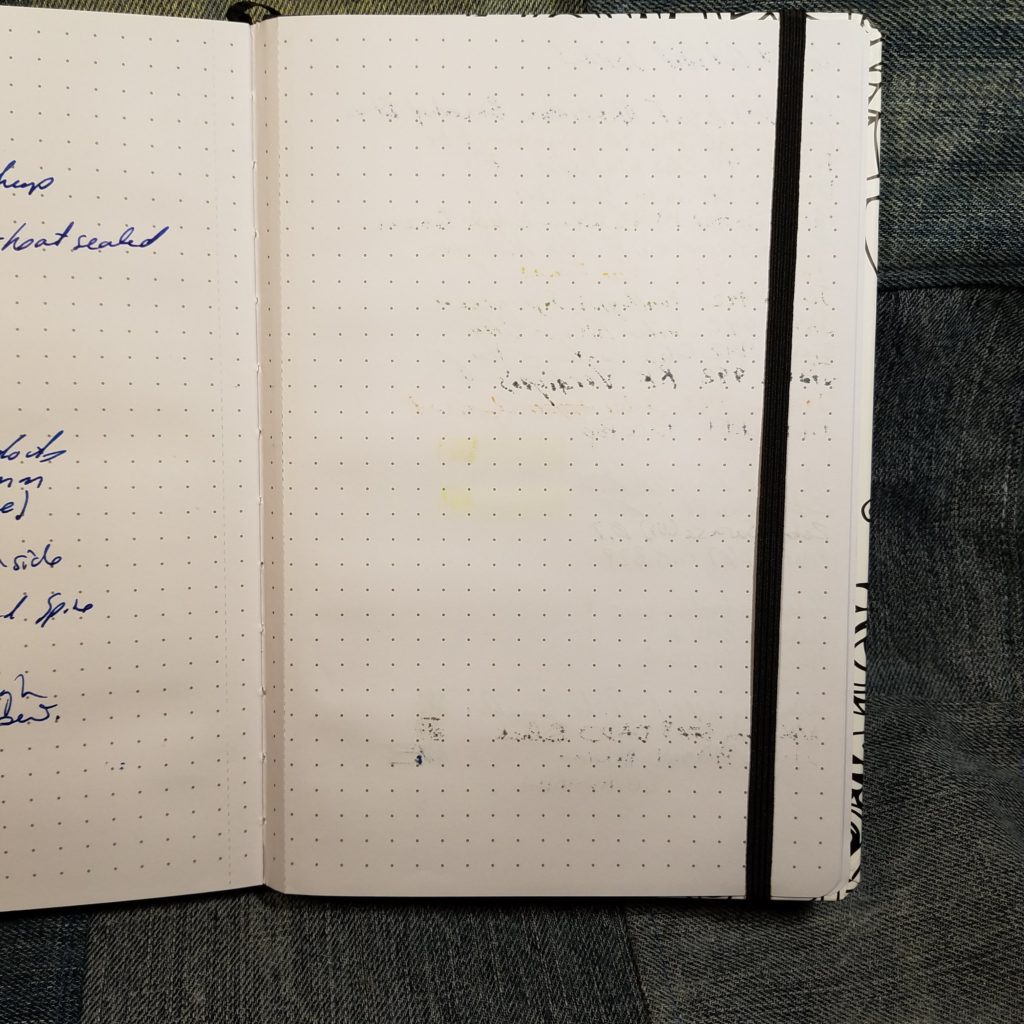 No links in this one.