Brad graciously sent me a bottle of this ink for review. When he contacted me I was so excited. Having a good orange or red ink is vital for editing, for me anyway. I need something with some pop against the borning black. I also want something that I can read with ease.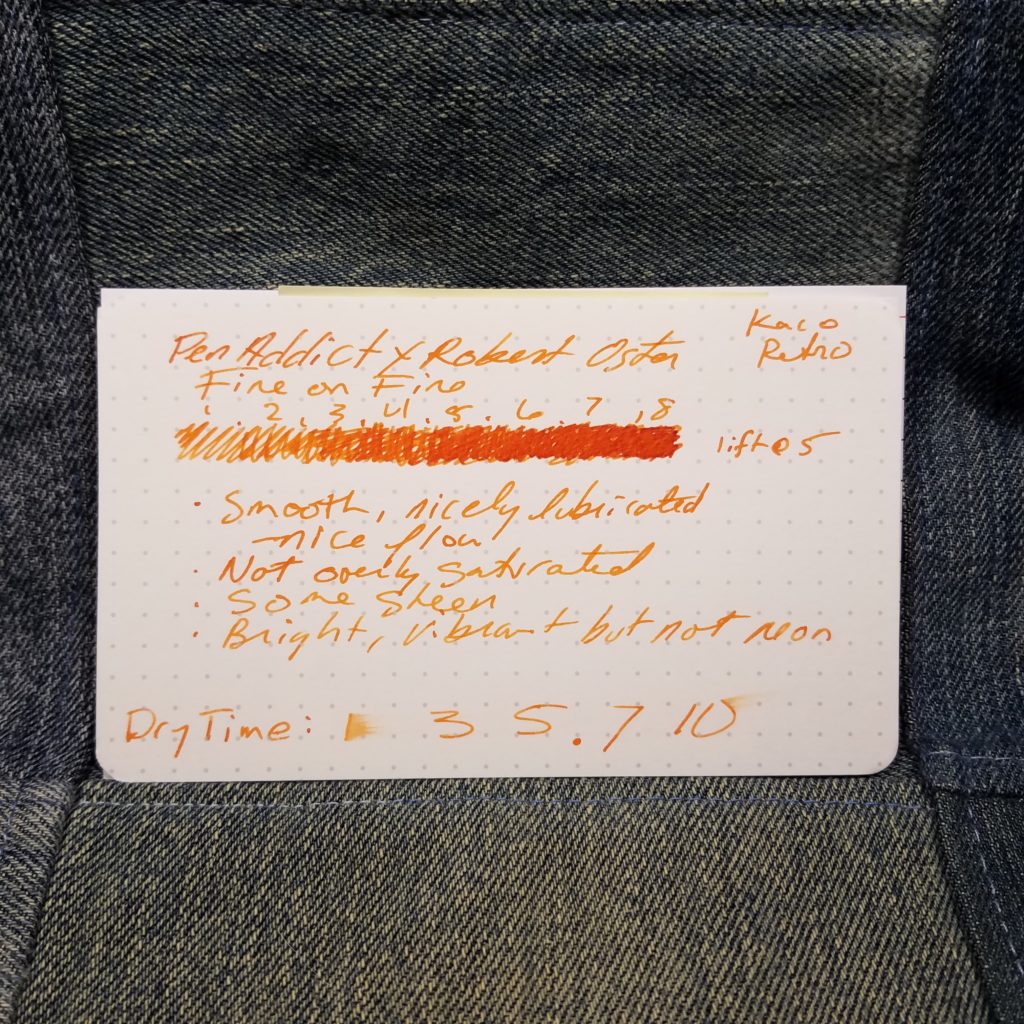 The color is a true orange leaning neither yellow nor red. This ink is not overly saturated and has some lovely shading with a hint of sheen. The sheen is red and the shading is warm and a touch reddish, though not overly so. In a dry-ish pen the shading is less pronounced and the sheen is negligible. To get sheen and shading out of this ink you will need to use a wet writing pen with a wider nib. The ink goes onto the page as a true orange with a fine nib.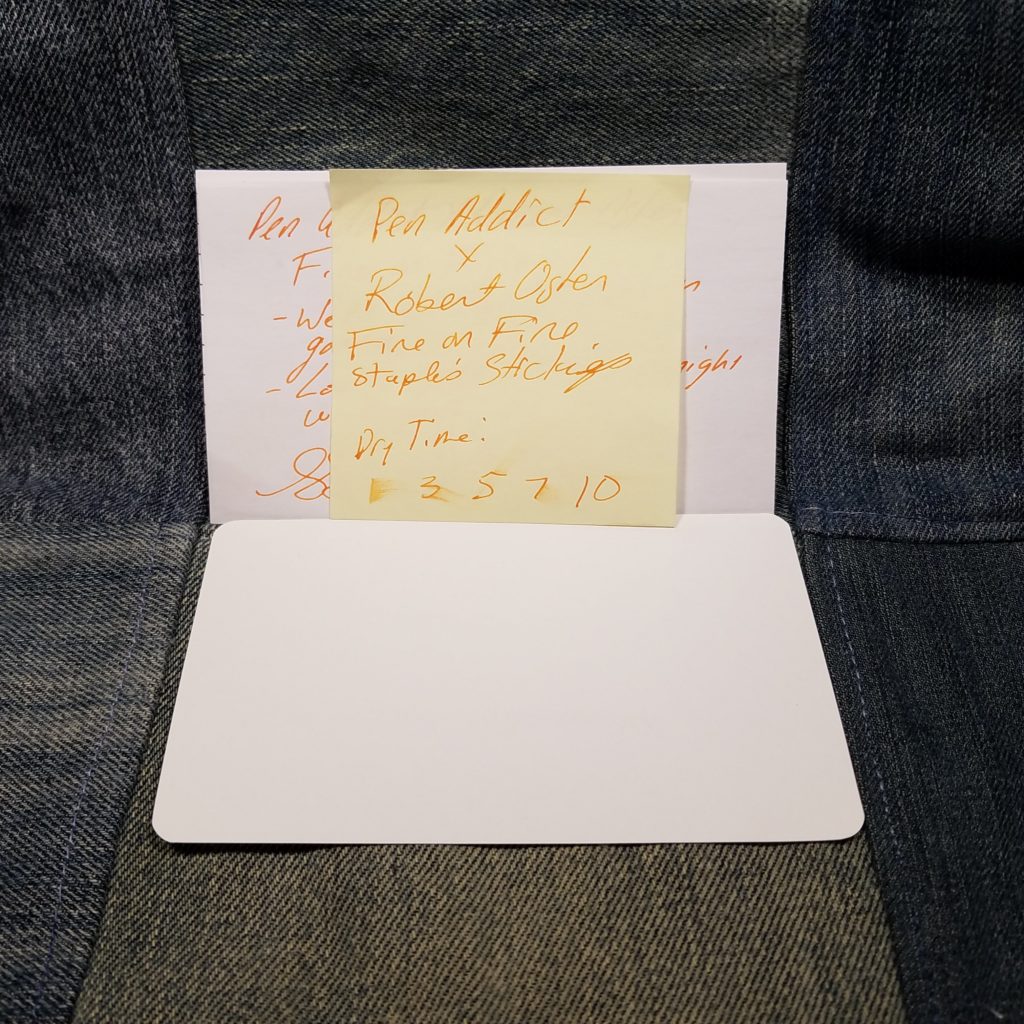 I don't know why I'm always surprised when a Robert Oster ink is so well behaved, but I am. This ink was amazingly well behaved on the garbage paper at work. It stayed true to nib size, didn't feather, didn't bleed through, and had little to no show through. On good paper I was able to get that shading and sheen. I used it in my L1917 and Baron Fig Confidant and it looks great on those warm creamy pages. With a fine nib it even did okay in a Field Notes, but with a wet or wide nib it was as awful as any other fountain pen ink.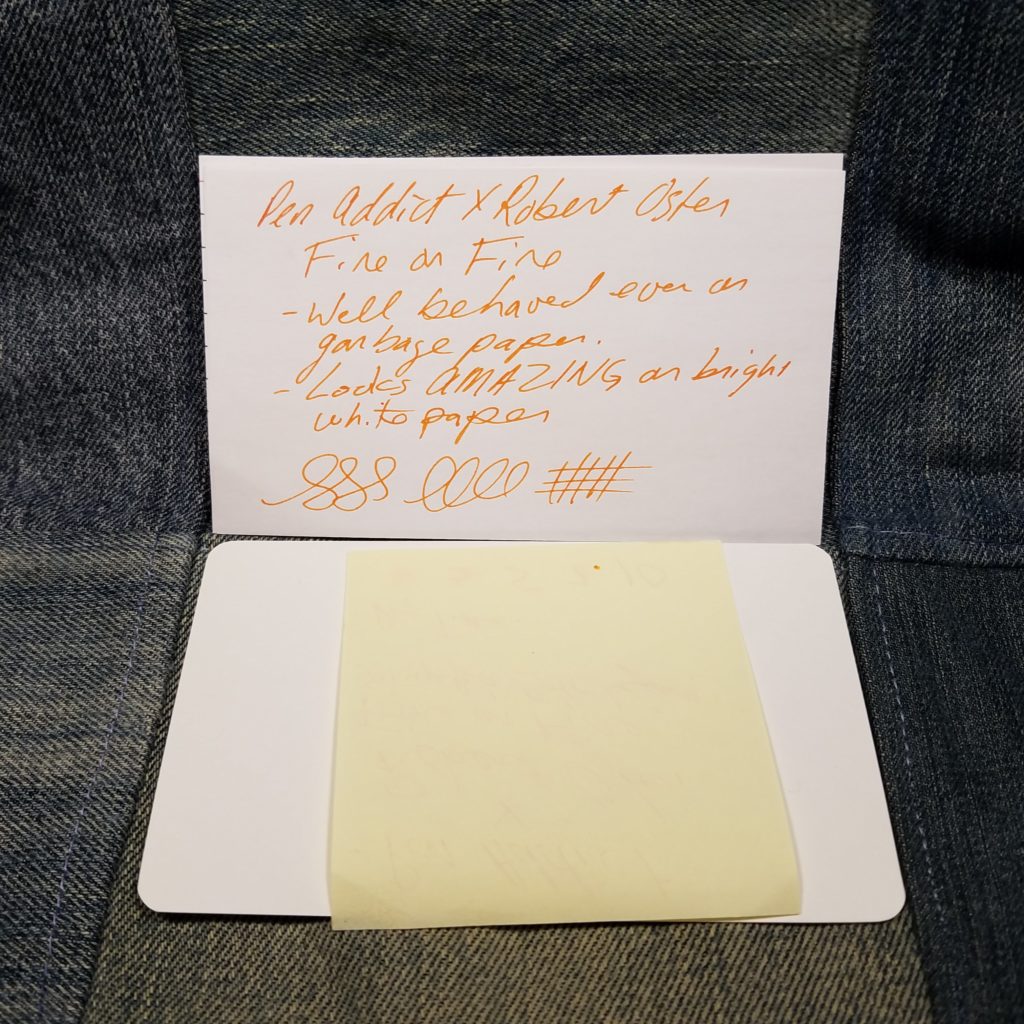 I've put it into two of my cheap fountain pens- the Kaco Retro and the Wing Sung 601a. The Retro writes on the dry side while the 601A writes wet. The ink in both pens feels well lubricated and smooth. Flow in both is average, with neither pen exhibiting dryness nor excessive wetness. Both pens feel good with this ink on multiple paper types.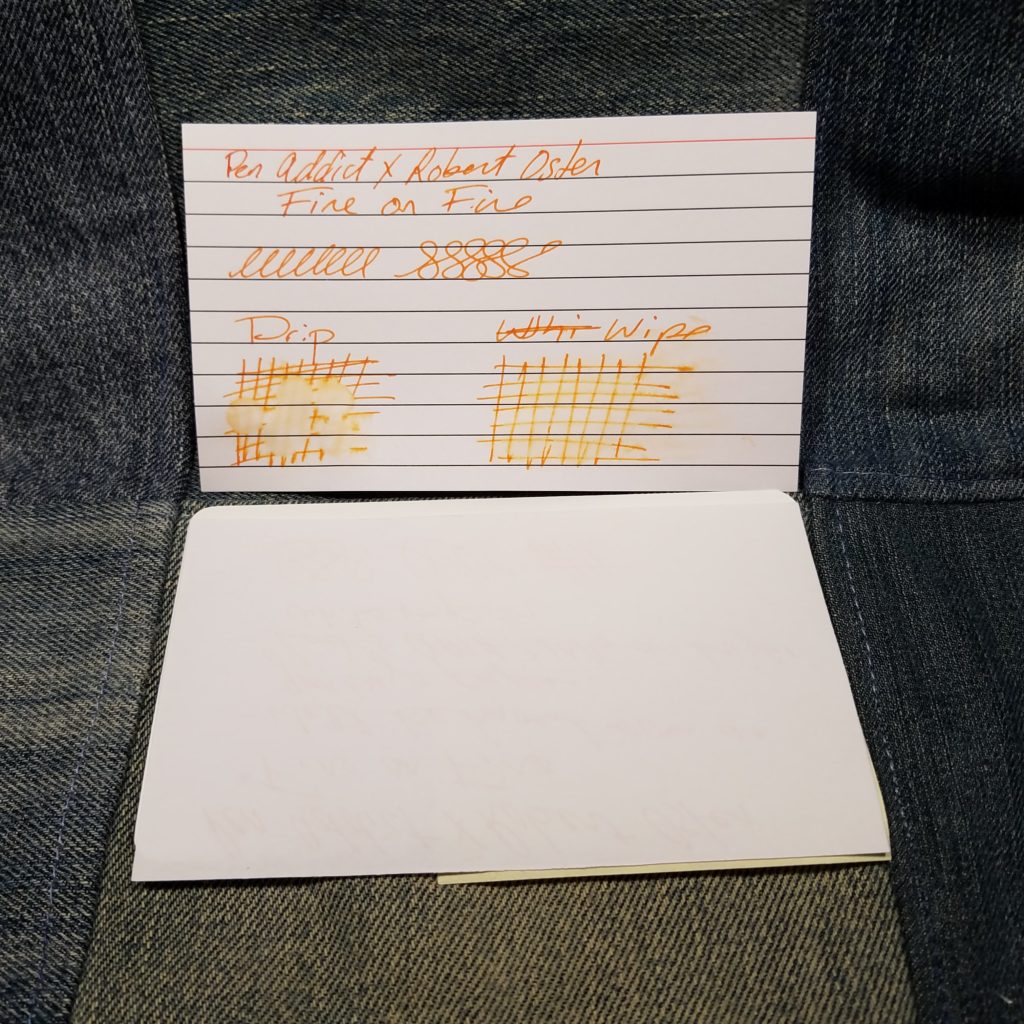 This ink isn't particularly professional- unless you edit papers or need to use it to draw attention to places where people need to sign documents. I'm not someone who will regularly write with orange ink, even with a firehose of a nib this ink is too light to read large passages written with it. That said it is a pleasurable ink to use and I have used it to write several long entries into my bullet journal. I've also used it during a brainstorming session to highlight particular ideas. In my use this is where an ink like this stands out- highlighting and lending emphasis.

I'm running a giveaway. Sign up via the rafflecopter widget to win a 3ml sample of The Pen Addict x Robert Oster Fire on Fire ink and a few other goodies.