My gold standard notebooks for bullet journaling are Baron Fig Confidants. The combination of heavy covers and near perfect paper make them a notebook I reach for every time I need a notebook. That said, they lack some features that most bullet journalers look for when selecting a journal. The gold standard for most other people is the Leuchtturm 1917 (L1917), which features great paper, an elastic and a pocket over the Confidant. The larger issue with these notebooks is the cost. At $20 each, they are a pricey investment, particularly if you are just testing out bullet journaling.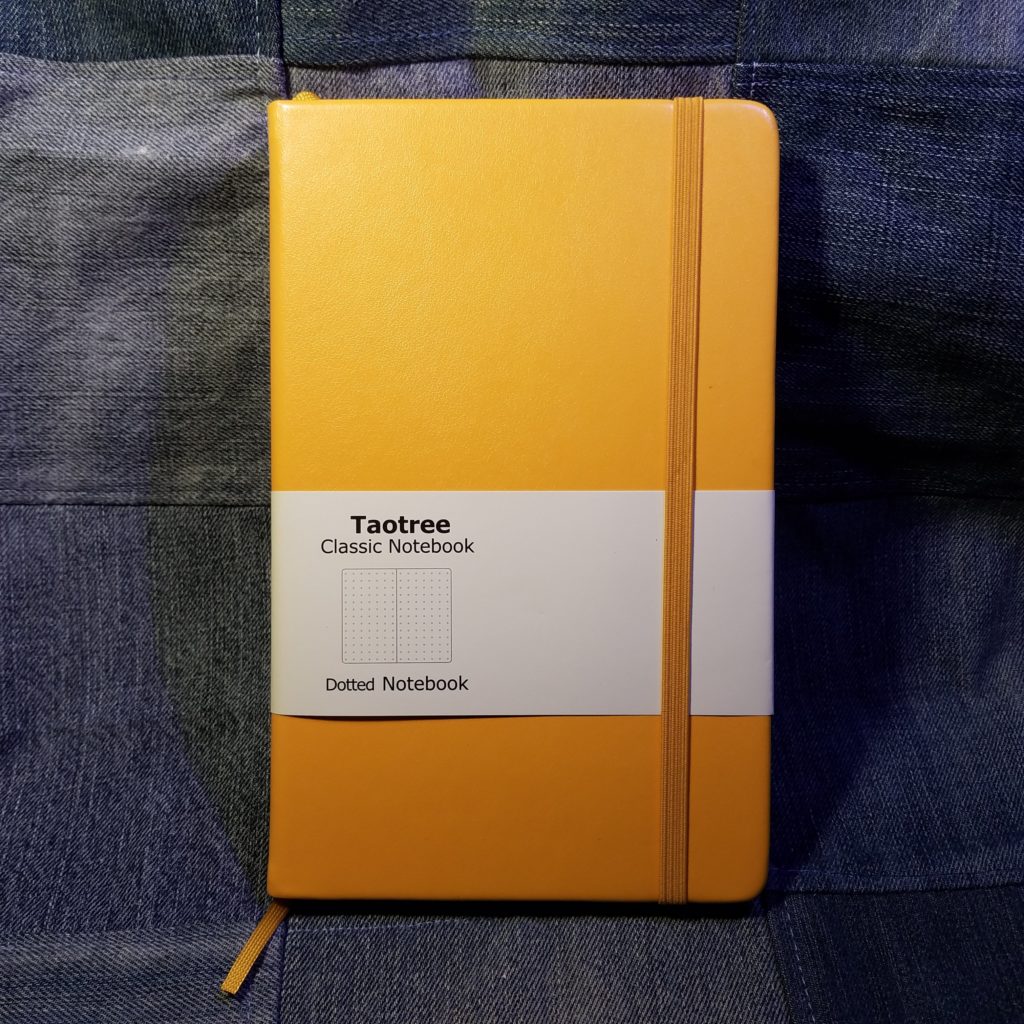 I mulled this over and decided to troll the depths of Amazon to find less expensive journal options with dot grid paper. Of course, you can bullet journal into anything, I might suggest a lovely 50 cent composition notebook.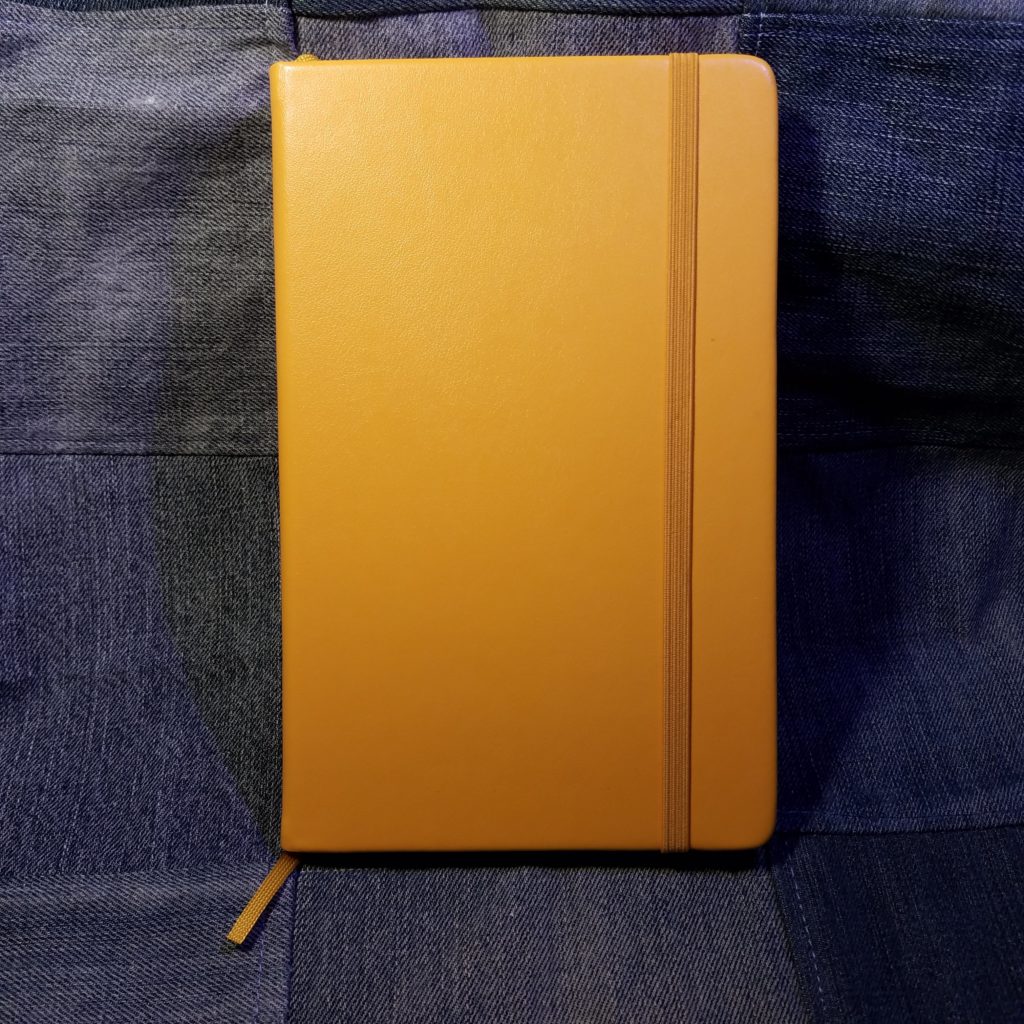 Trolling Amazon for dot grid journals gave me many offerings. I looked specifically for those with hardcovers, elastics, and ribbons. Less important for me are the added features of the L1917- page numbers and index. I then looked for notebooks selling for around $10USD.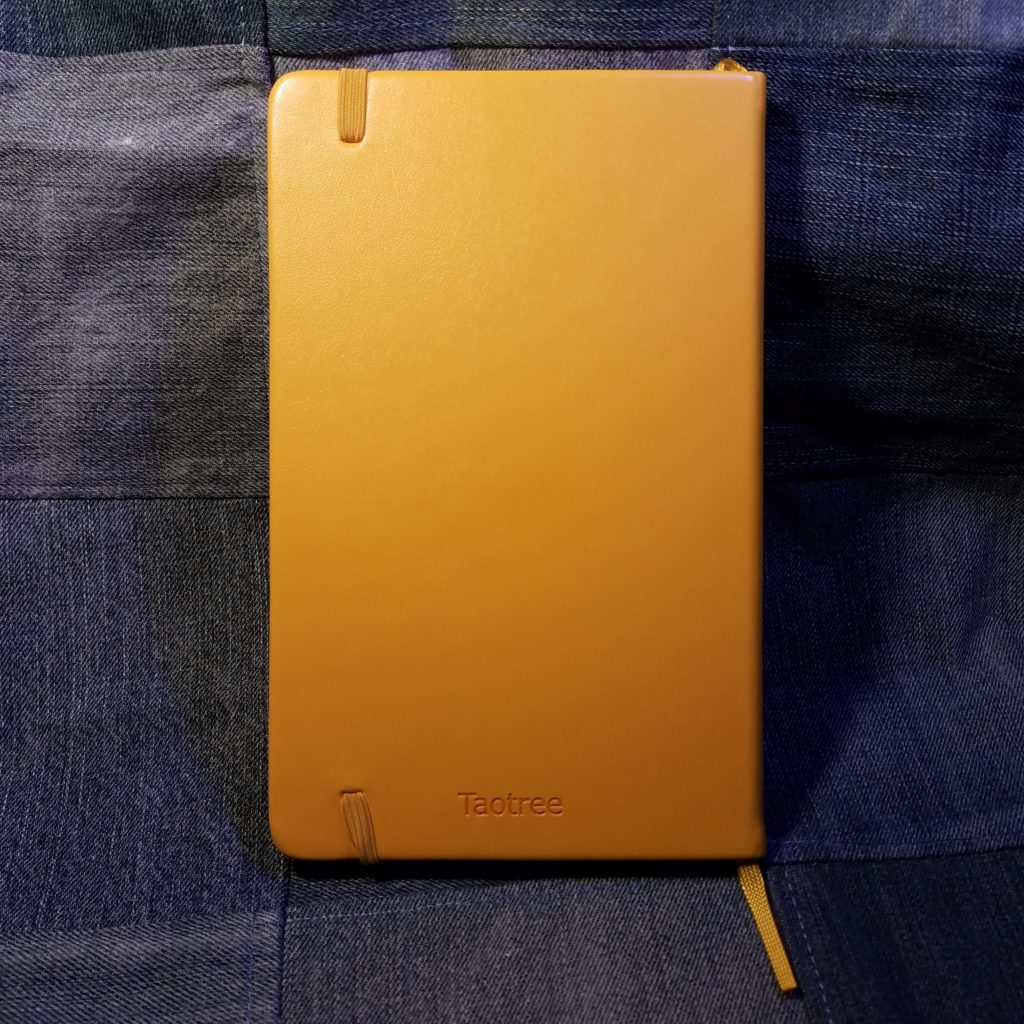 The first purchase is the eloquently named "Taotree Dot Grid Hard Cover Journal Notebook." At the time of this writing, it is priced at $8.99USD.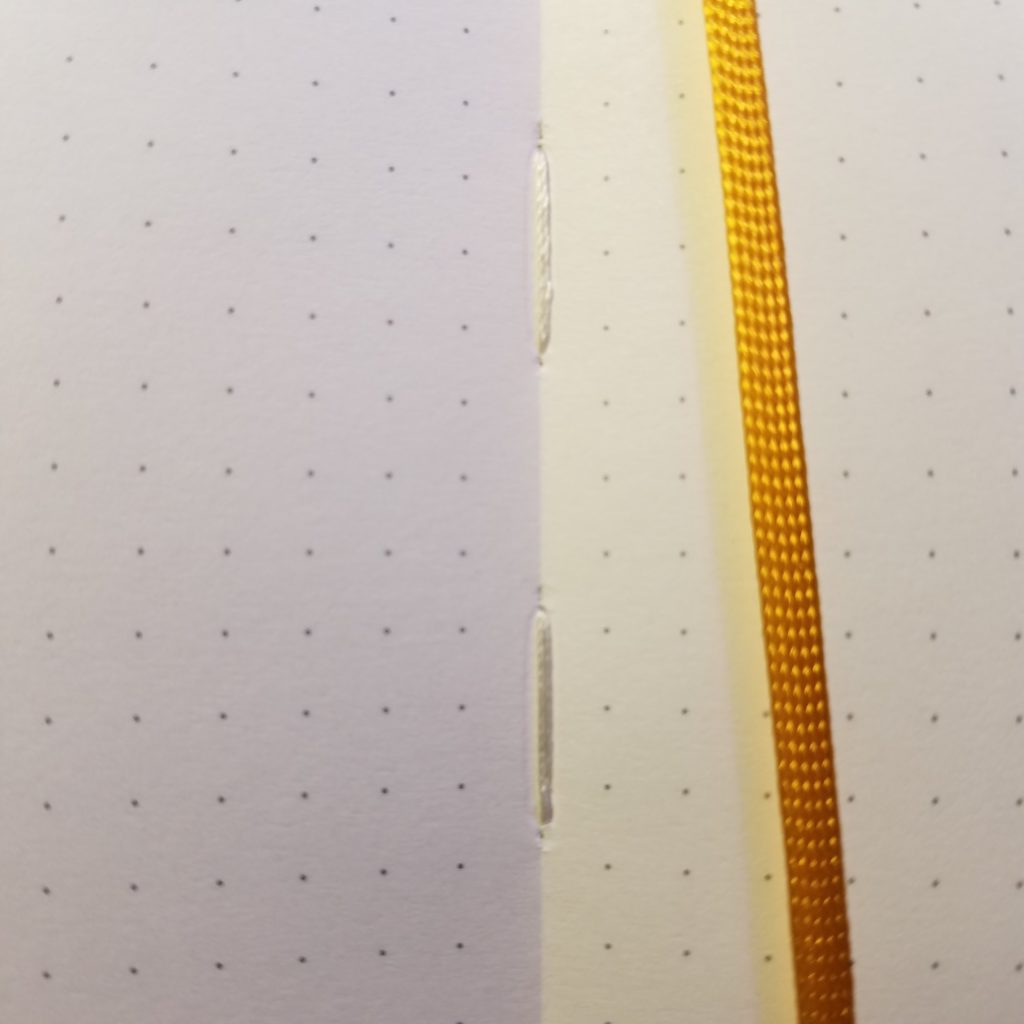 The cover I chose is bright chrome yellow- a bright orange-yellow that is reminiscent of farm-raised egg yolks or school buses. The covering is vinyl imprinted with a leather texture. It has a soft feel, slightly squishy, in a way that makes the notebook grippy and not slippery. The elastic matches the exterior and is the right length. The company name is imprinted on the bottom center of the back cover.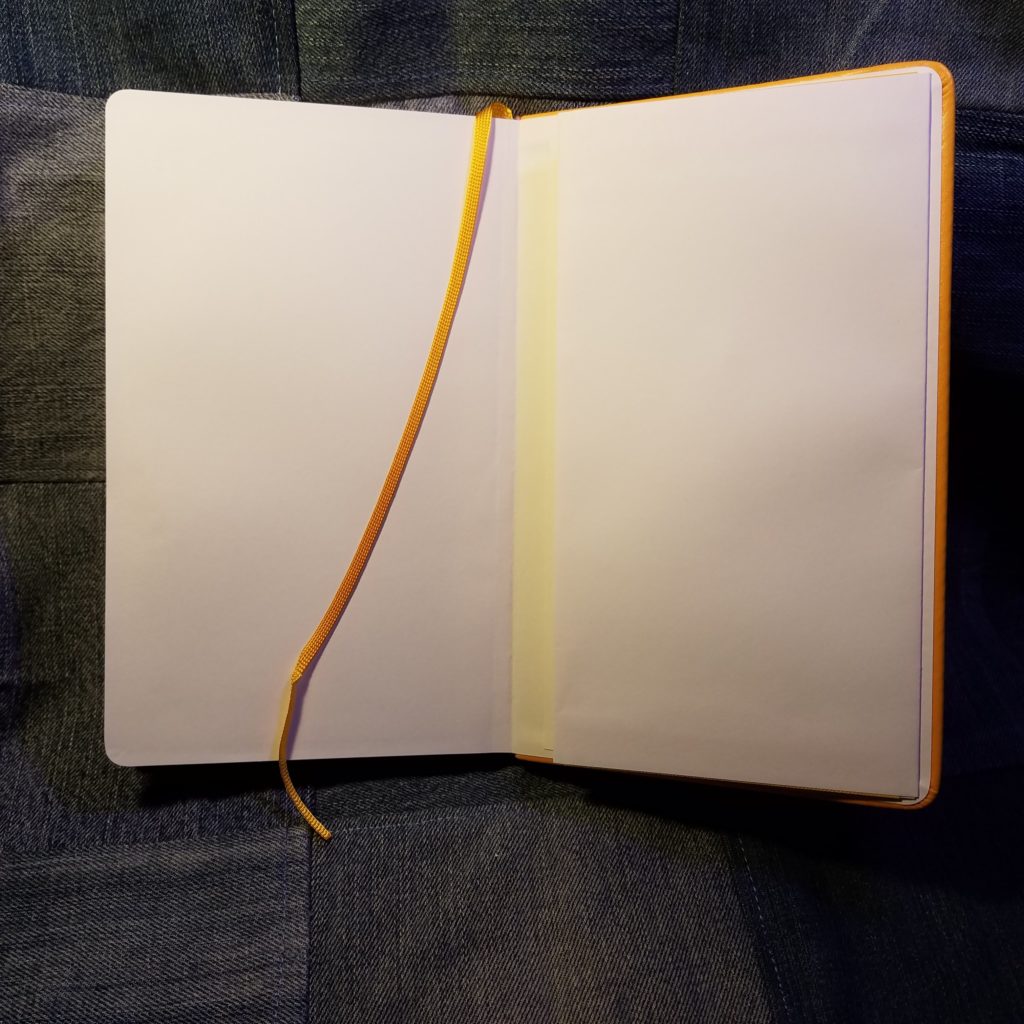 Inside the ribbon bookmark matches the color of the covers and elastic. The ribbon is woven and heat sealed. It had a generous overhang of several inches. You can grab the ribbon to open the book. In the back of the book, there is a cream colored pocket, with satin gussets allowing it to open wider than is feasibly useful.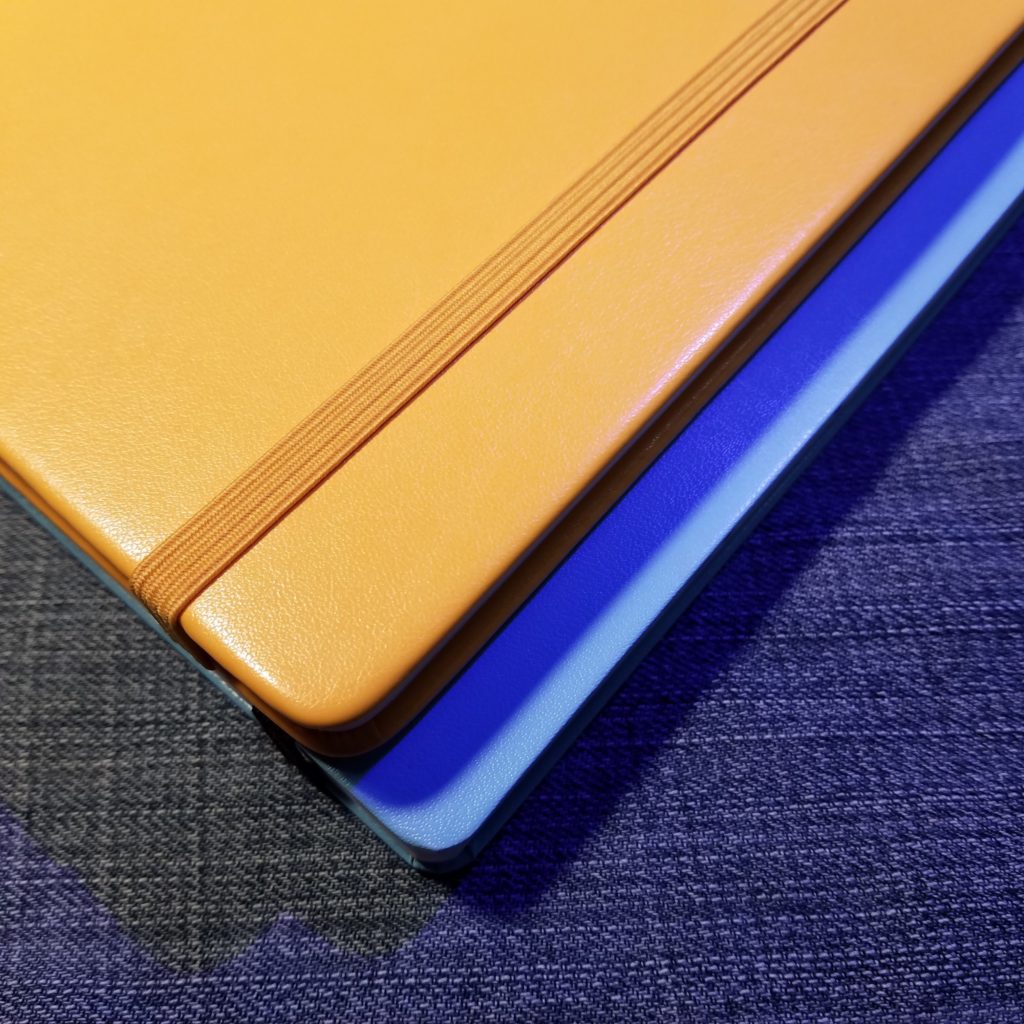 There are 144 smooth cream-colored dot grid pages. The paper is boasted to be 100gsm. The dot grid is printed in a medium grey color at a 5mm distance. The grey is dark enough to be seen even after writing but it's not obtrusively dark. It fades behind most inks. The pages are Smythe sewn and done well. The stitching is tight and secure. The spine in use is well glued. The whole book opens flat and can be folded over onto itself.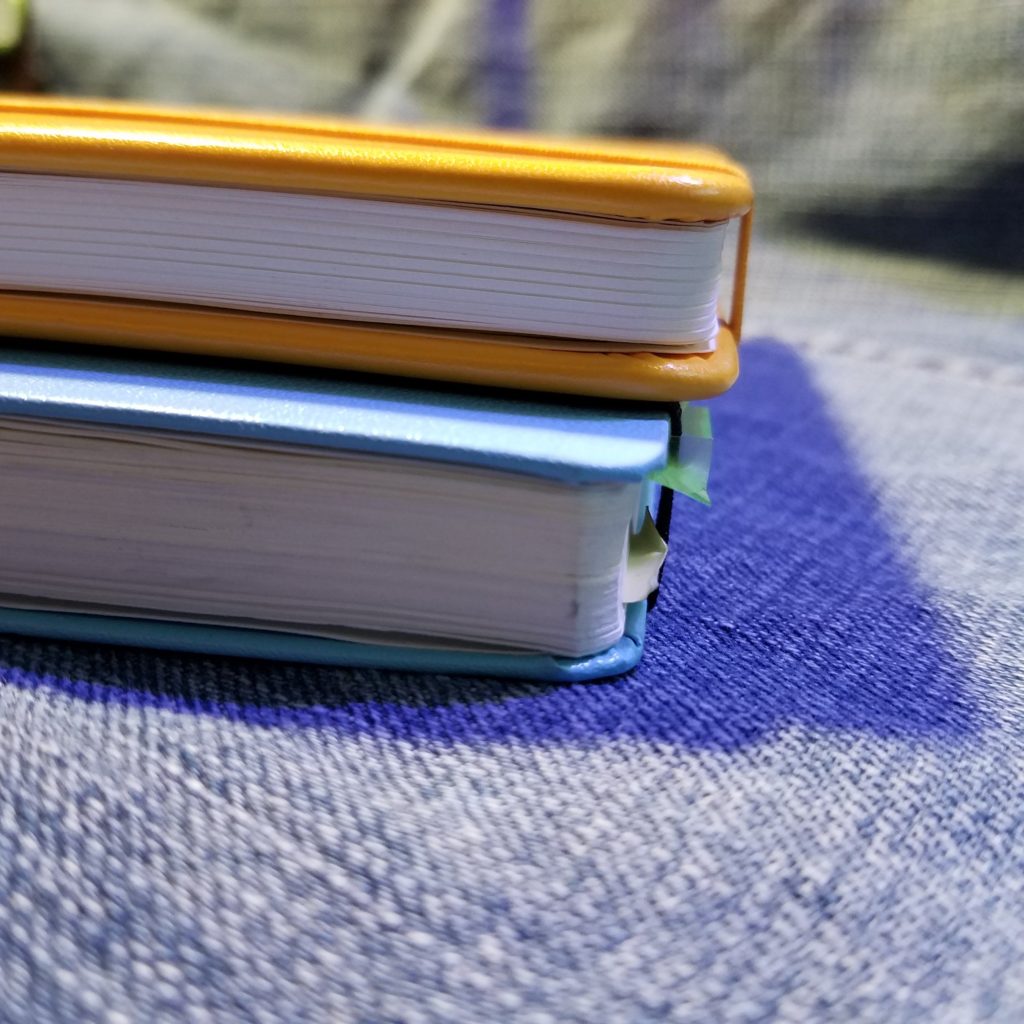 The size of this notebook is about 3mm shorter and 6mm wider than an L1917. This is often called "Narrow A5." Let's just call it what it is, "Moleskine A5." I like this size you might want a true A5, like the L1917.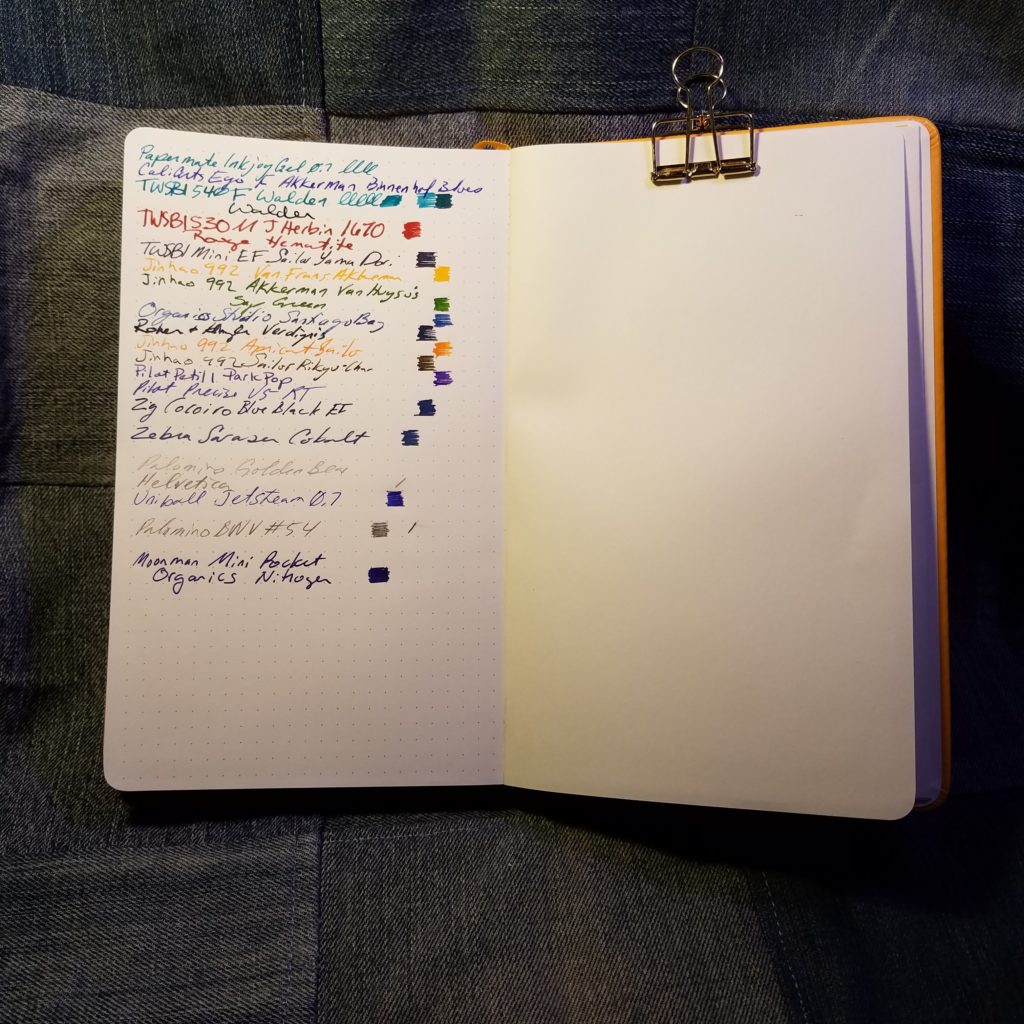 I didn't have a lot of expectations for paper performance. I braced myself for feathering and bleed through. I was pleasantly surprised by the exceptional performance of this paper. Gel, ballpoint, and rollerball all performed exceptionally well. Pencils are great on this paper. It's smooth with enough tooth to hold the graphite without smudging.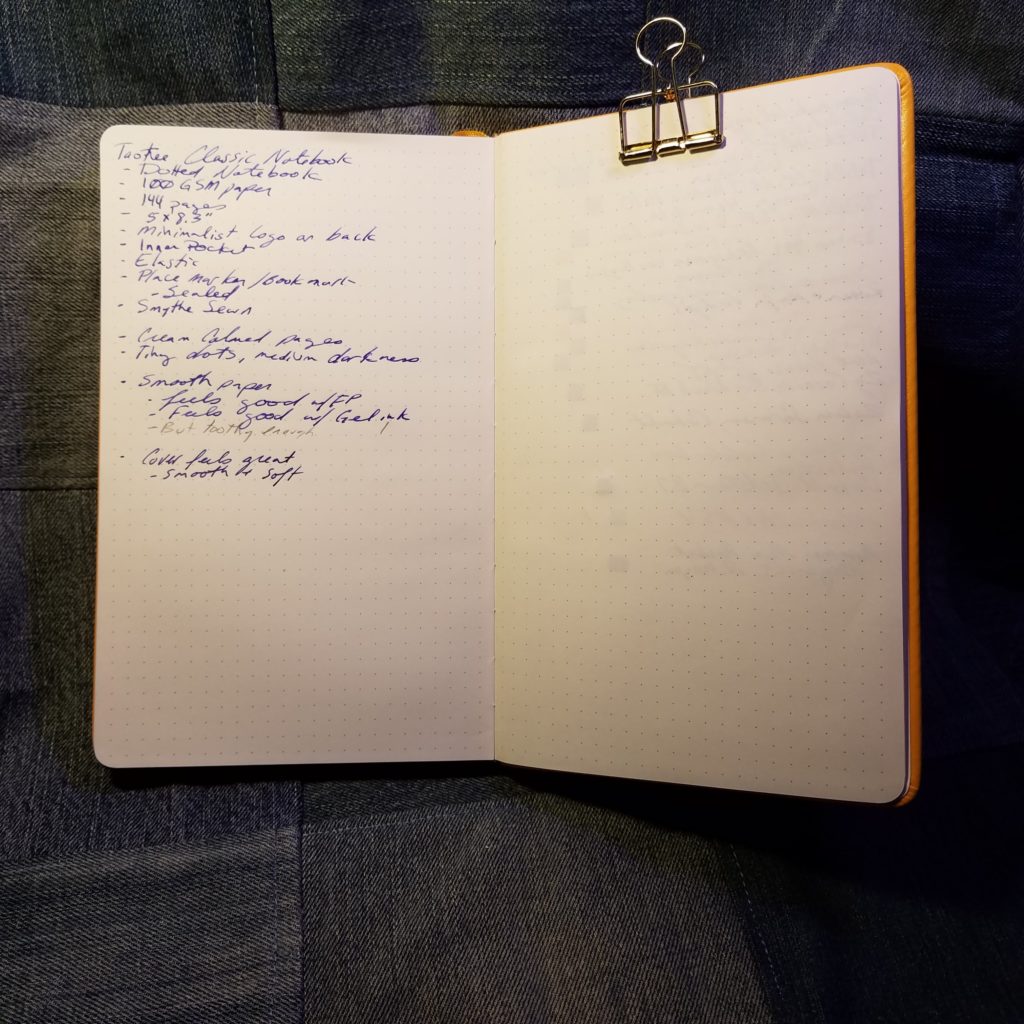 The real surprise is how well it performed with fountain pens. Most of my testing was done with fine and extra fine pens, and a medium thrown in here and there. Most inks performed well, except for known poor performers and a few surprises. Most of my inks performed flawlessly. Those that feathered tended to have more show through and occasional bleed through.

The 5mm dot grid has 25 x 41 dots, which rules off well for a future log or other habit trackers.

The bottom line? This isn't a bad book to consider for bullet journaling. At $9 it's not a huge investment but it's got the bells and whistles of the more expensive notebooks. The paper is good enough but has occasional issues with liquid inks. It is thicker than the L1917 but doesn't perform as well as the Baron Fig Confidant. It has 144 pages, which means you'll be buying a new book soon. That said, if you aren't sure about bullet journaling, this smaller size and lower investment is a good deal. I like this journal, I plan on using after I fill either my personal L1917 or my work Confidant.