The Birmingham Pen Company puts out an extraordinary amount of shades of blue, blue-black, grey, and black. They seem to focus on professional shades with their inexpensive inks. Tarnished Nickel is grey with a hint of warm blue.

The ink is well behaved on most paper. I really liked it on the cheap paper at work. It didn't show through despite the paper being only 20lb. With my fine nibbed pen it didn't bleed or even show through. The ink felt good on every paper- from garbage paper to the good stuff in my L1917 and BF Confidant. Lubrication was good and flow was great in even my most finicky extra fine nib. Line width was accurate to the pen. With garbage paper there was a hint of feathering, but not a lot.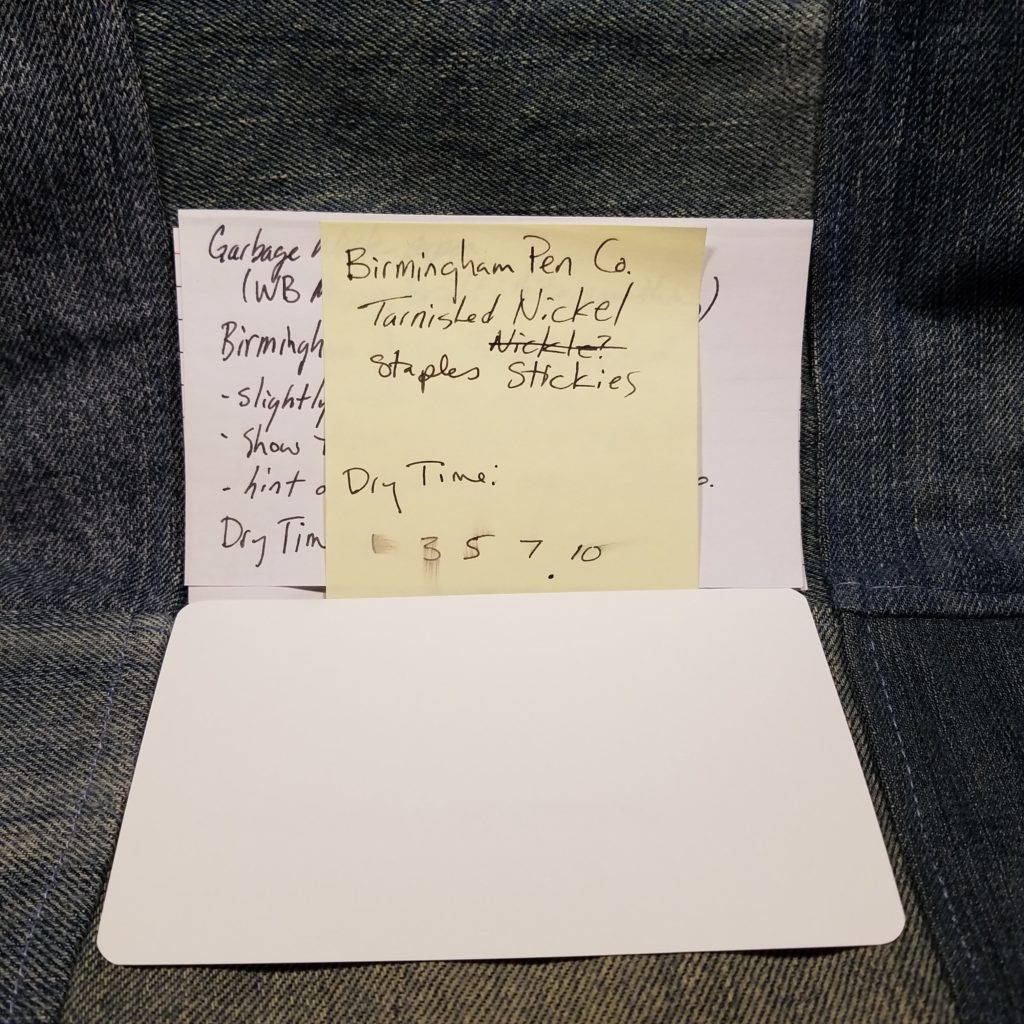 There was a bit of shading but not a whole lot. The ink photocopies well enough. The ink responds better than I expected with the drip and wipe testing. As soon as water hits the ink the warm black aspects lift and move. What is left behind is a cool but legible line. I would not expect this to survive a washing machine but it would survive tea or coffee being spilled on it.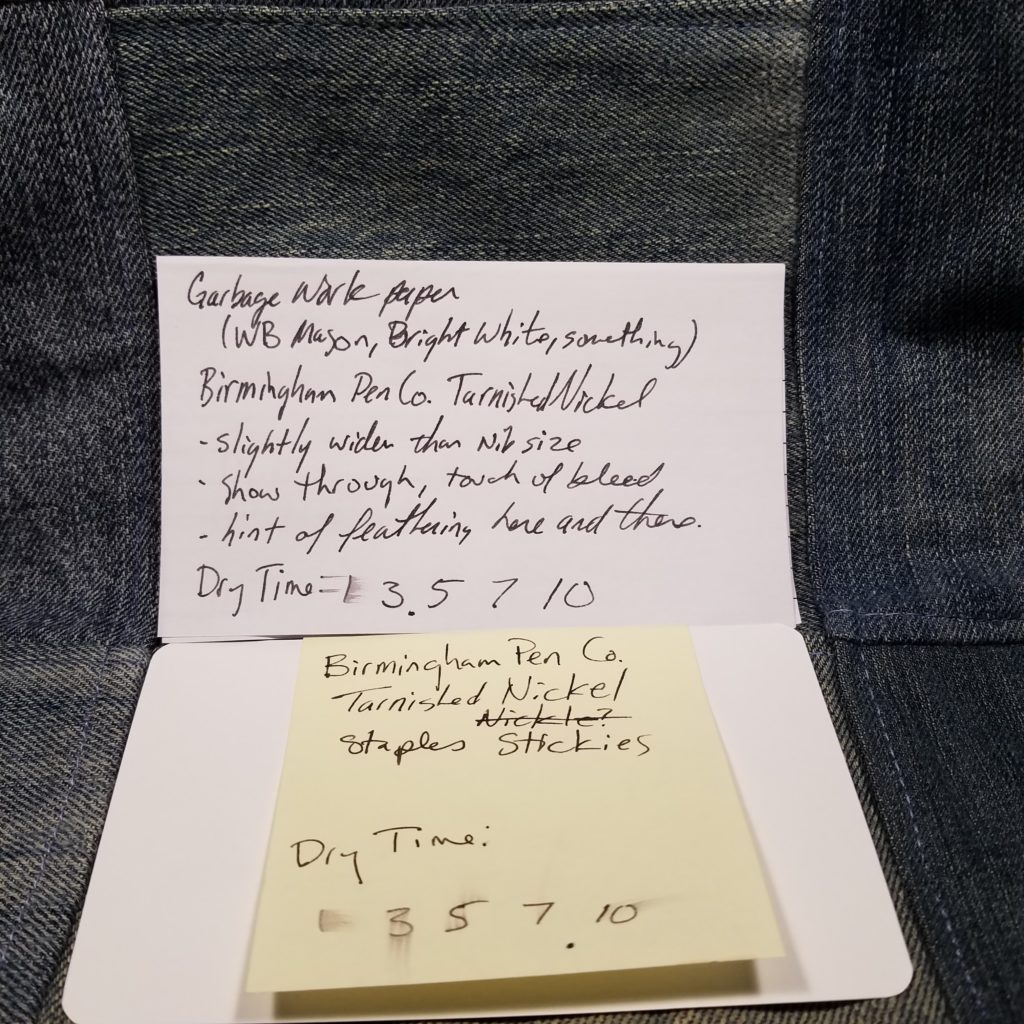 This ink can almost be confused for a washed out black but it is a little more complex than just grey. It has great character, despite this, it isn't exactly eye-catching or something that many people would notice. It is something that a fountain pen fan would notice.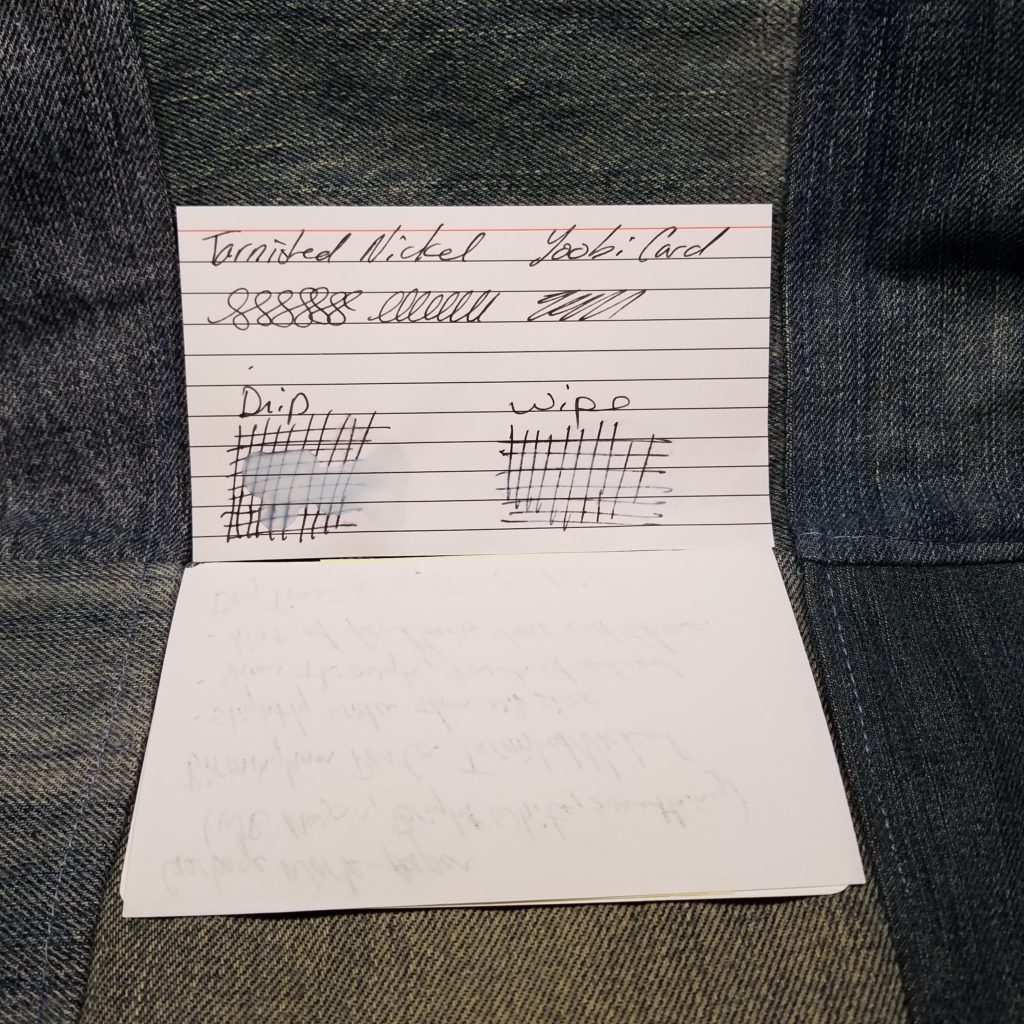 In case you haven't noticed I really enjoy this ink. It's subtle and works great on a variety of papers. Even better, the ink is inexpensive.