The Hero 98 is a basic looking metal bodied pen. It features a metallic paint job with black plastic accents and a silver clip. There is some writing on the side of the cap in presumably Chinese. (Google translate indicates that it says "Hero" and "Do.") The pen is very light weight. It looks and feels cheap. I purchased it for $2.56 on eBay and it arrived roughly 15 days later.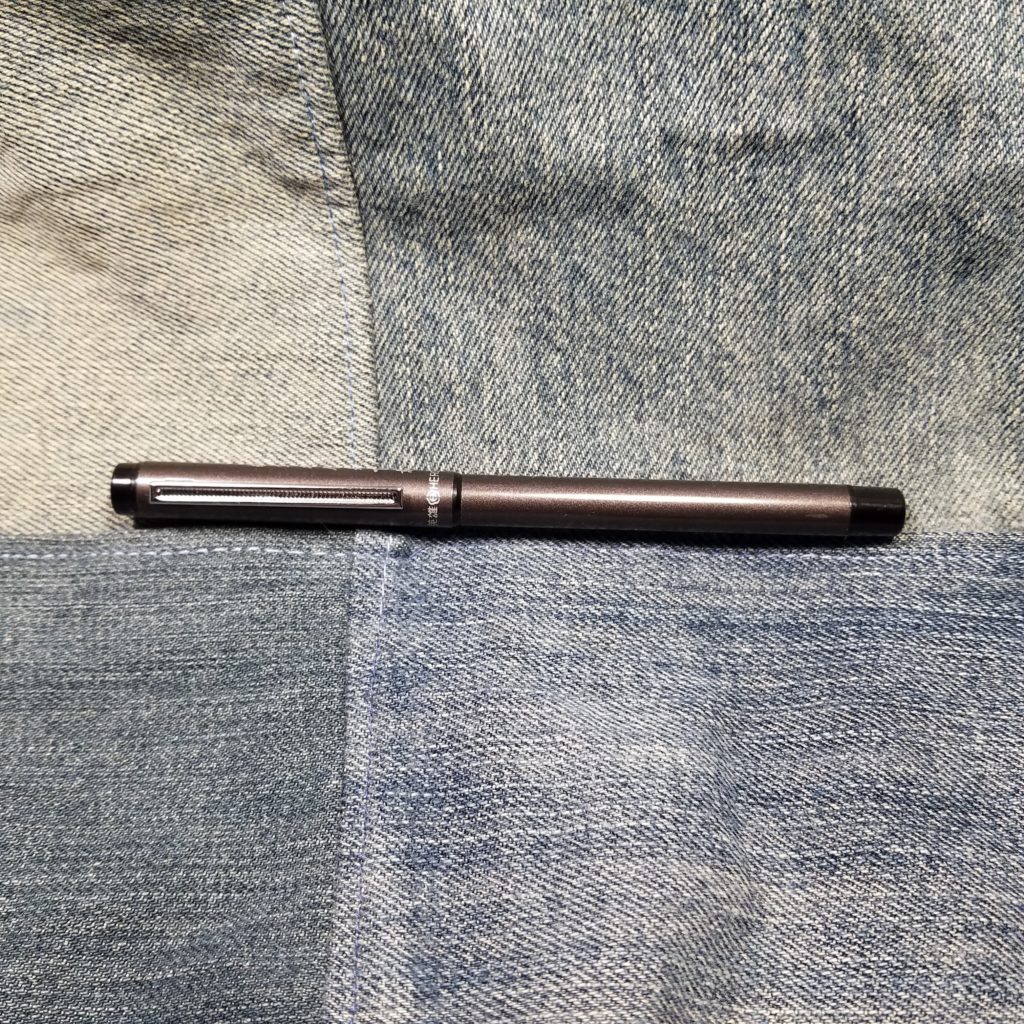 Inside the pen is a horrible aerometric filler. I filled this pen with Noodler's Heart of Darkness and was able to get about 3/4 of a fill. Not bad in the world of cheap aerometric fillers. When I filled this with water I was able to get just over 1ml of water in, so perhaps there is about .75ml of ink inside. Bonus points for the blackout stealthy cover on the aerometric.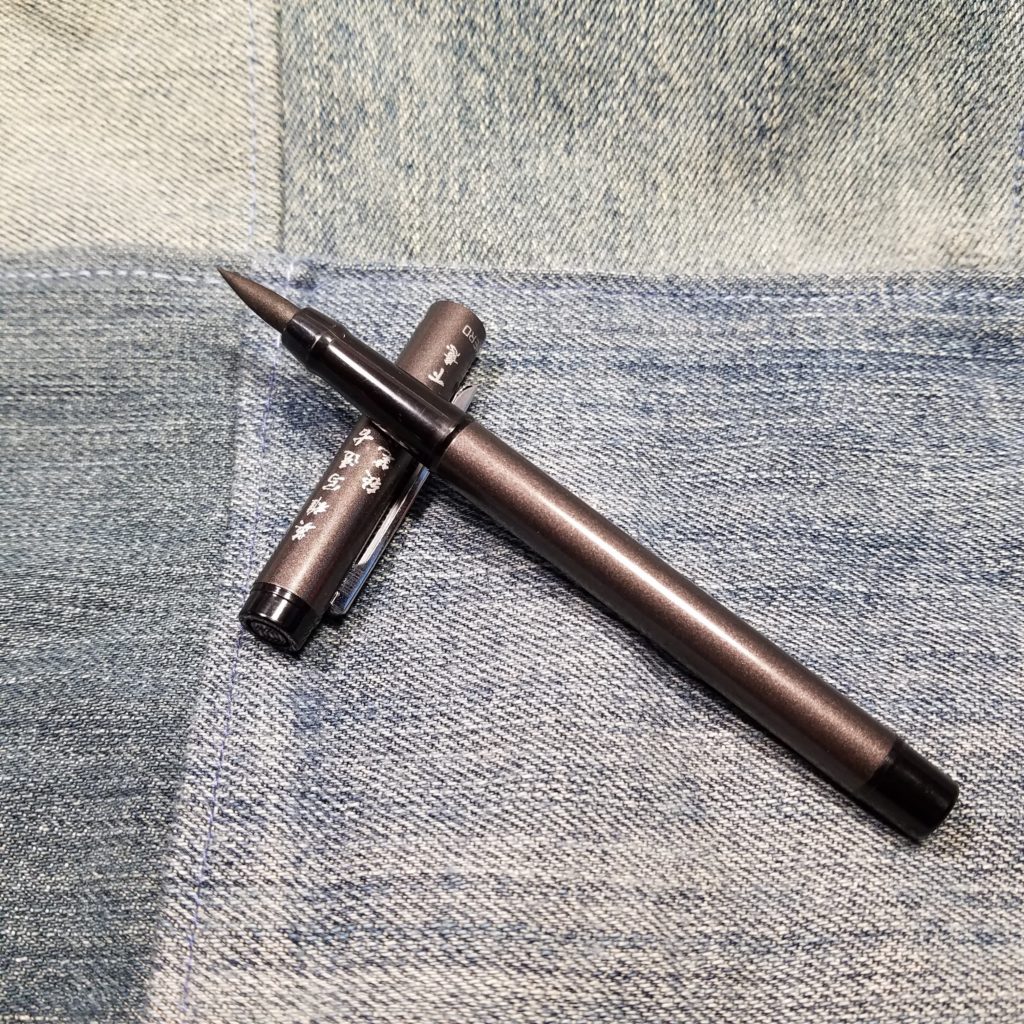 The grip section is made out of black plastic, with noticeable mold lines. I can feel them as I'm using this pen. The grip section is shaped weirdly and ends with a flair and another taper. Possibly for the sponge head to rest?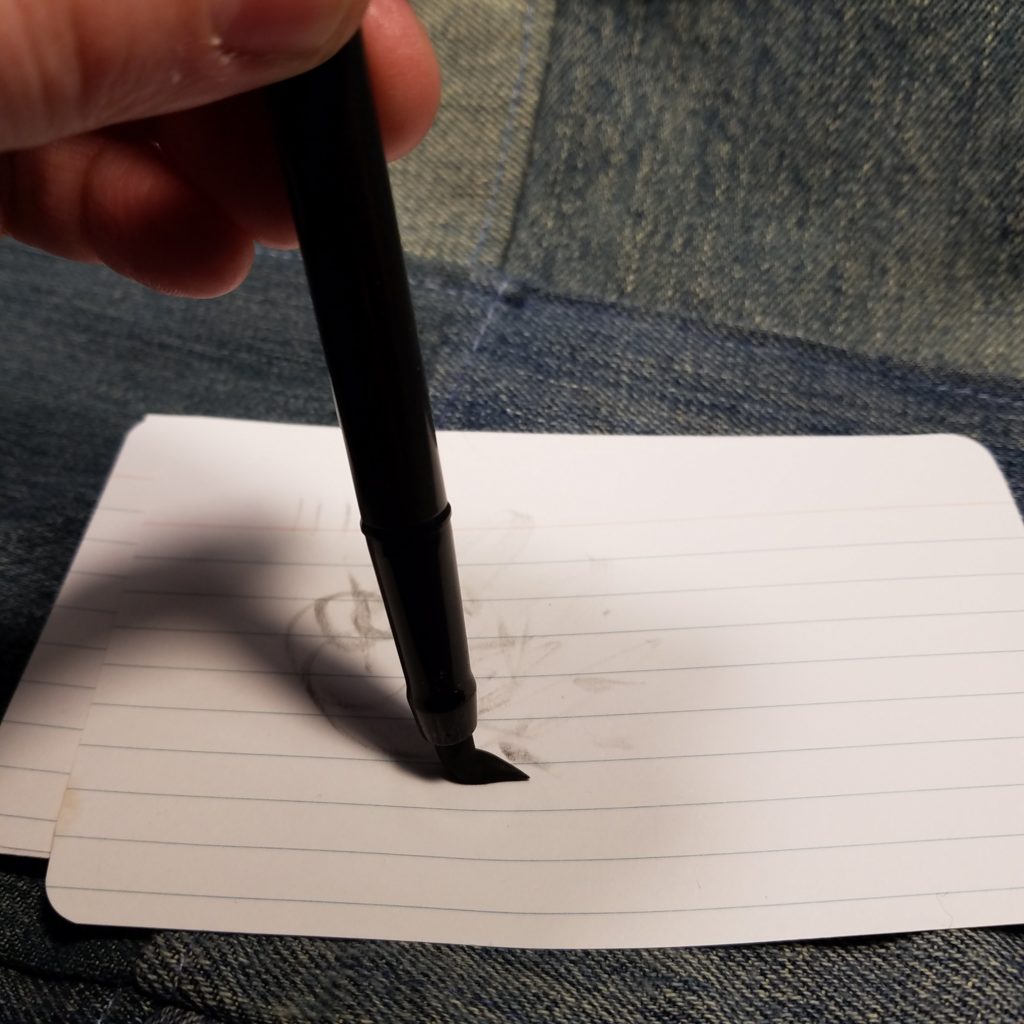 I referred to the sponge head in a livecast as "that maggot looking thing." I still maintain that it looks like a maggot. The sponge seems to be made out of the same kind of sponge as makeup sponges. Which further grosses me out. The sponge is shaped like a teardrop. Flow is uneven and the tip dries out in use. Attempts to use this in a dry brush style were met with frustration. It gets too dry even for dry brush. Getting the ink to flow again means squeezing the aerometric filler, which I think we can call agree is an easy way to wear ink on your fingers. Well maybe, getting the ink to flow was a pain in the arse now matter what I tried. In the end I dribbled water onto the sponge and got the ink flowing.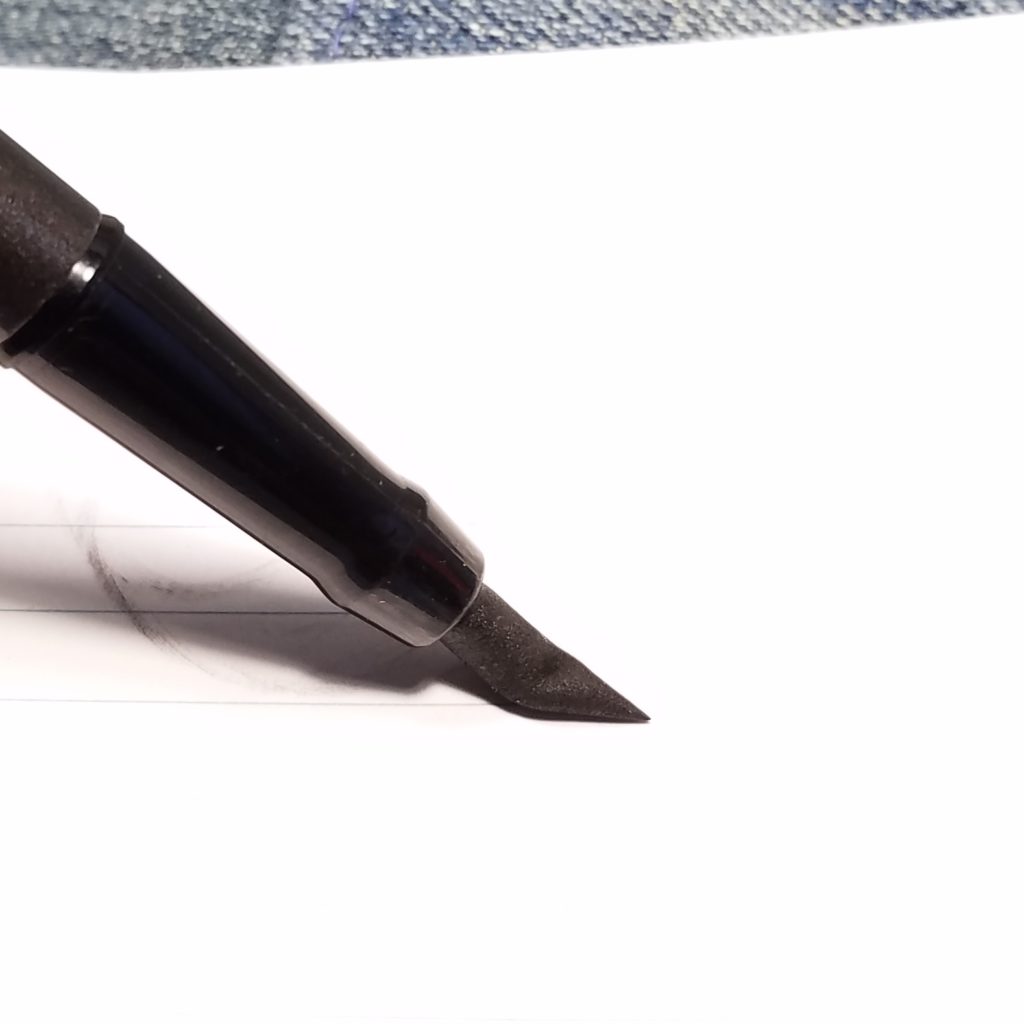 The cap is not airtight so you go through the process of dribbling water and squeezing every time you want to use the pen. Very annoying. The clip is the best thing about the pen- it's springy and give one something to fidget with.

The sensation of using this pen was not pleasant, at least not to me. Even when flush with ink the spong grabs and drags on the page- even with good art paper. On cheap copy paper the grab was even more distinct.

I don't usually post negative reviews. I feel this is more of a warning than anything else. This is not a good pen for writing or drawing. It's a great way to build up frustration tolerance because it just doesn't work well. Avoid this garbage at all costs. Mine has gone into the recycle bin and trash*.