Purple. Blue-ish purple, not the normal burgundy shade of purple Baron Fig often uses, nope, true purple on the violet side of the spectrum. If this were an ink shade it would be referred to a blurple. The shade of purple hit me straight away when I browsed the Baron Fig site checking out their newest limited editions.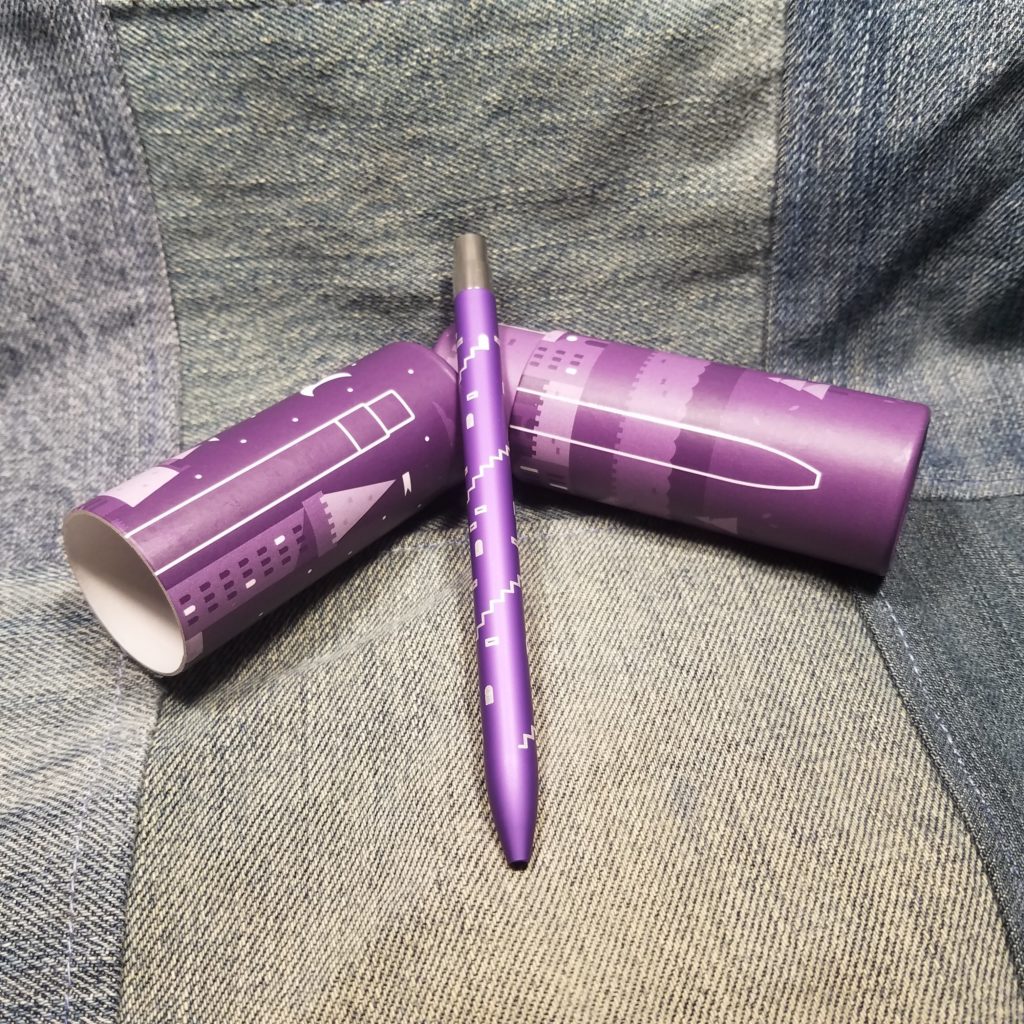 When I was a kid I loved purple. I loved purple so much that every gift-giving occasion I was gifted purple things. Until I hit 13 and I hated the world and only wanted things in black. Deep down my affection for purple was still there.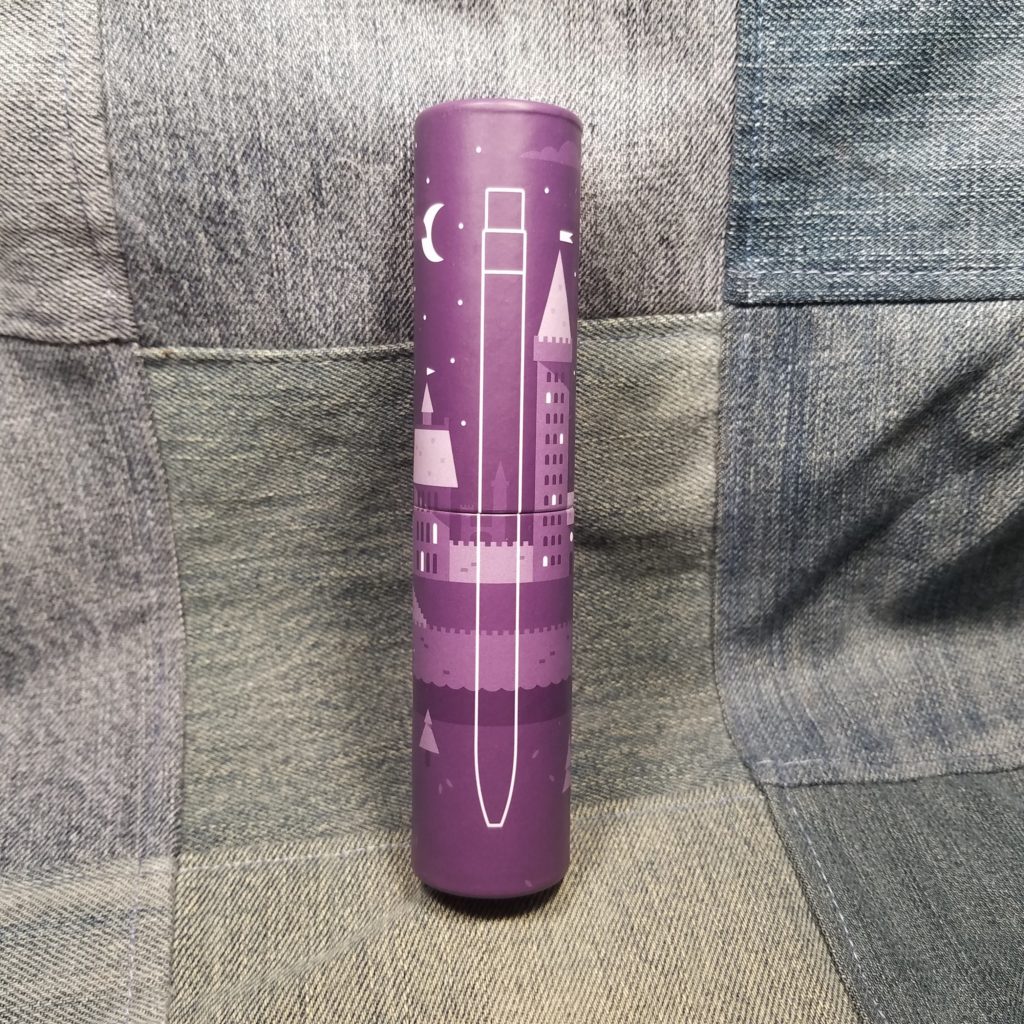 If you haven't gotten it yet this pen is purple, and it is a lovely shade of purple. Gorgeously blueish in hue.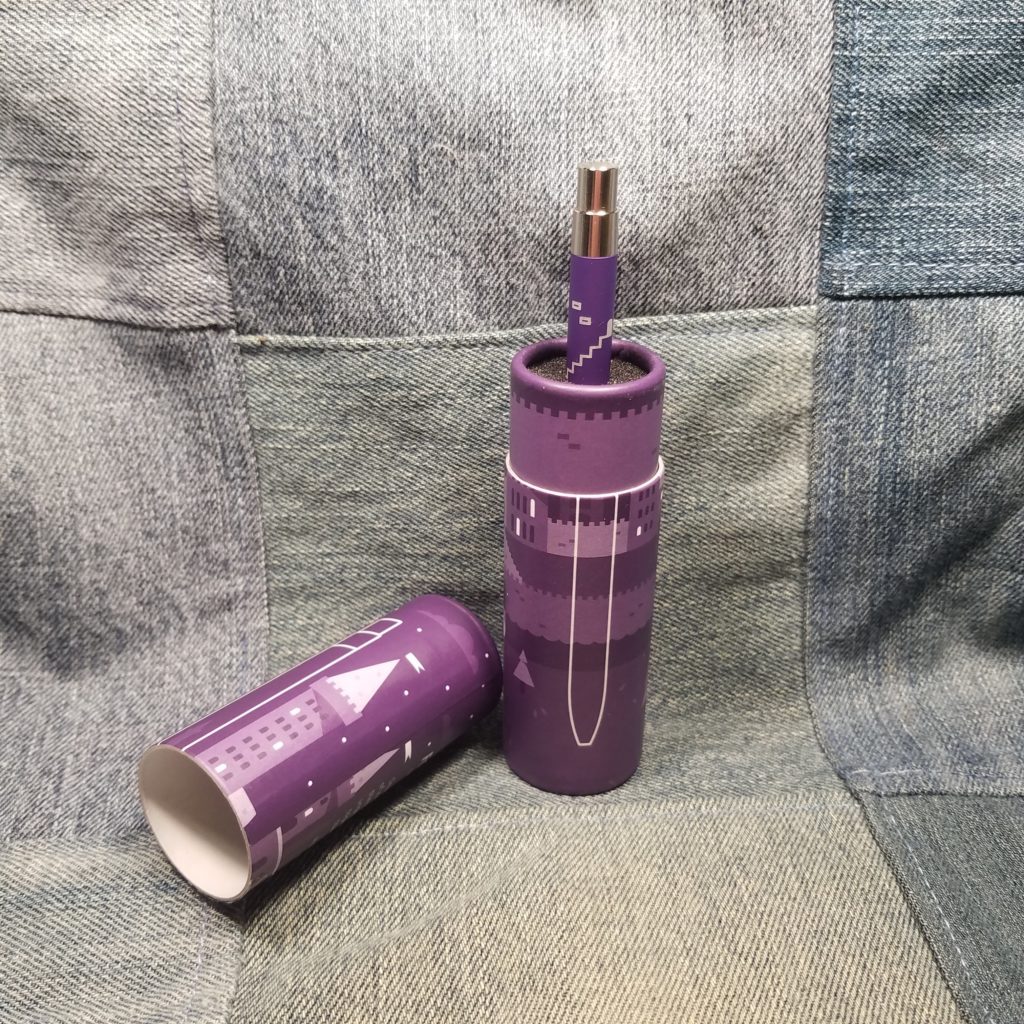 Etched into the sides of the pen are Castlevania-esque stairs, bricks, and windows. I'm talking old school 1990s era Nintendo Castlevania, not the new Netflix cartoon Castlevania. The version of the game with an endless scroll of jumping and swinging as you kill vampires in the castle. The design is simple, covers the whole body of the pen and is elegantly done. I'm not sure a casual observer would recognize the design as a fortress/castle.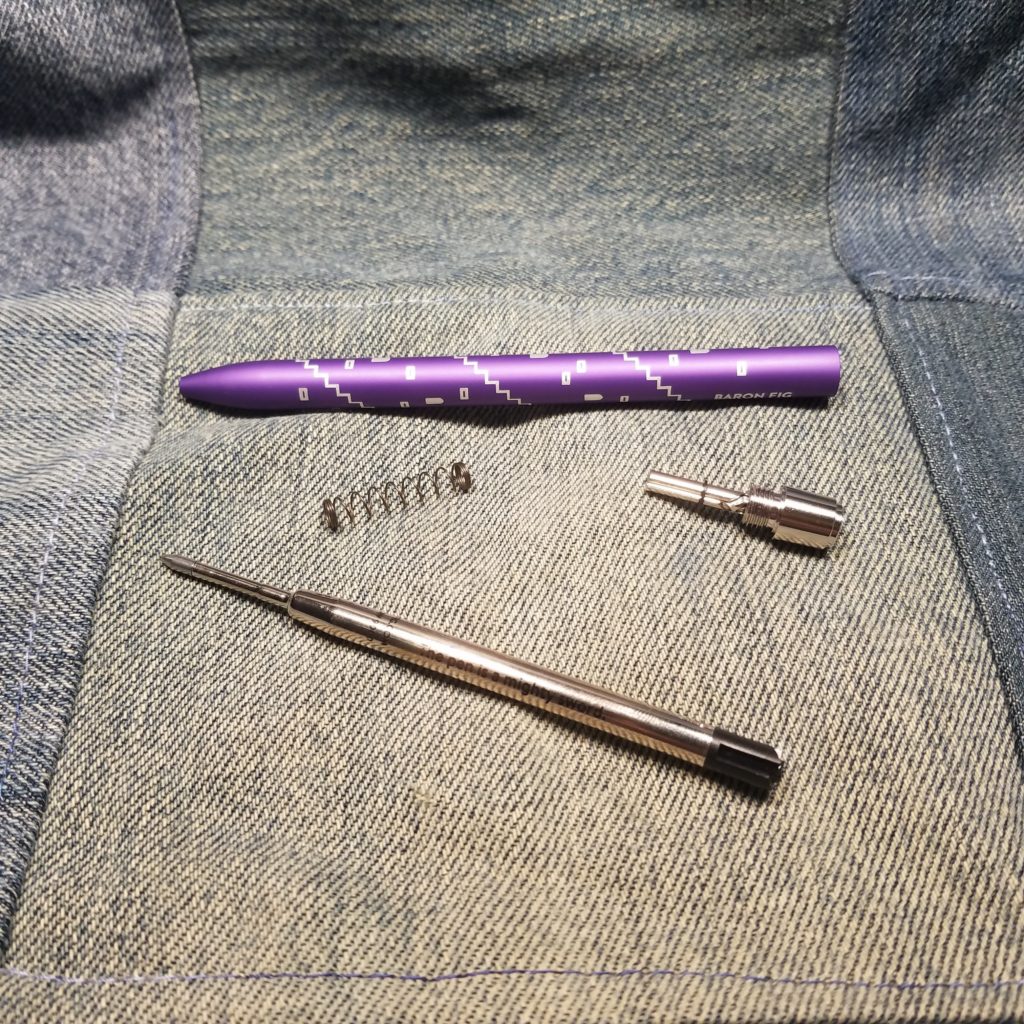 I always love Baron Fig's packaging. The presentation makes these pens perfect for gifting, maybe to someone else but also for yourself. BF hasn't made a Stone for the Click yet, but the base of the tube is perfect to act as a desk stand until they adapt the stone for the Click.
I like the slim feel of the click, if you have smaller hands this might be the perfect Squire for you. You can see my previous review of the OG Click here. My issues with the nock still stand, I find is soft and mushy and I miss the satisfying click of a good nock. This nock is sturdy and works really well, but it just doesn't give me a good click.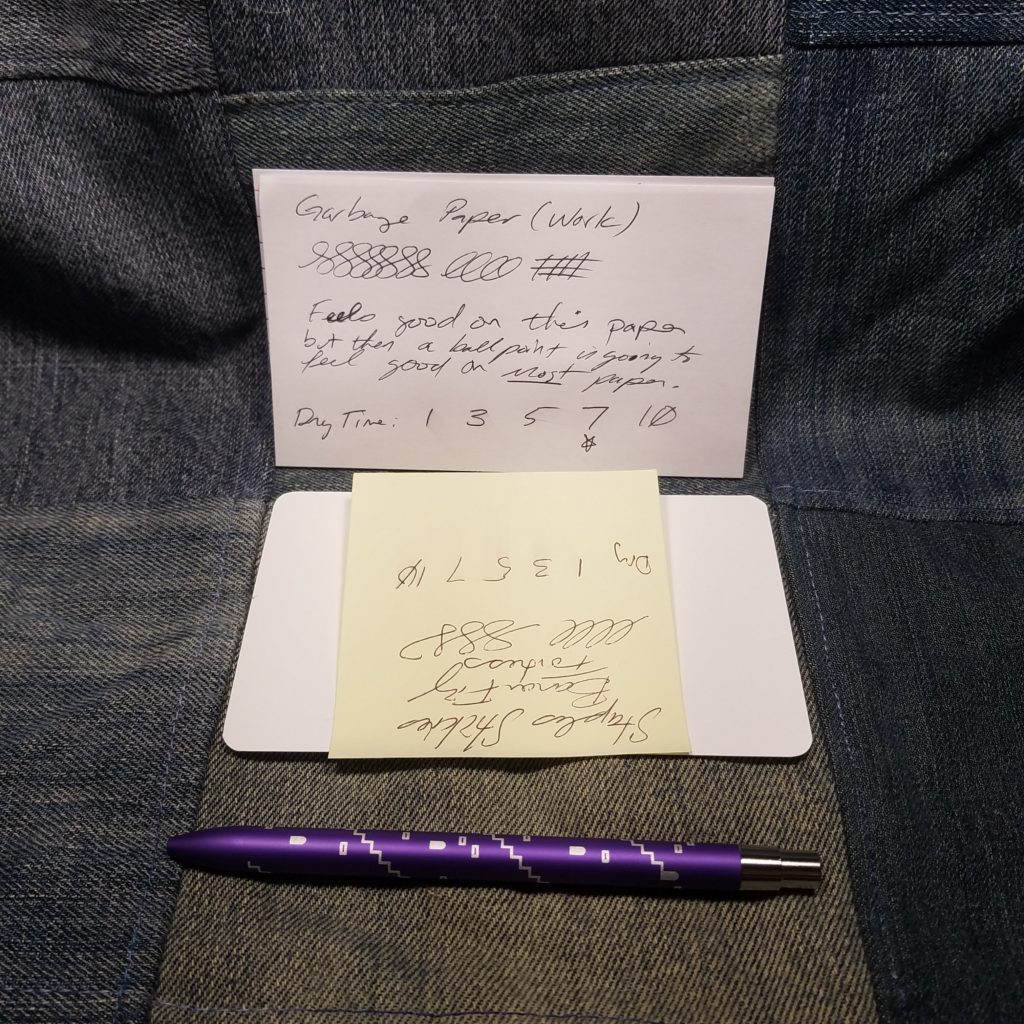 I like this pen, it's slim and comfortable and feel great in hand. The nock is a bit mushy and doesn't have a resounding CLICK when depressed, At $50 it isn't cheap, but like I've argued before, a refillable pen body is an investment that is well worth the initial expense. Get yours here.