People call me many things but traditional is not usually at the top of the list. When it comes to editing I'm a bit of a traditionalist. I want red ink that pops off the page and looks as though I've cut an artery onto the page. Those pages should bleed with my edits. Enter Baron Fig's latest limited edition Squire- The Editor.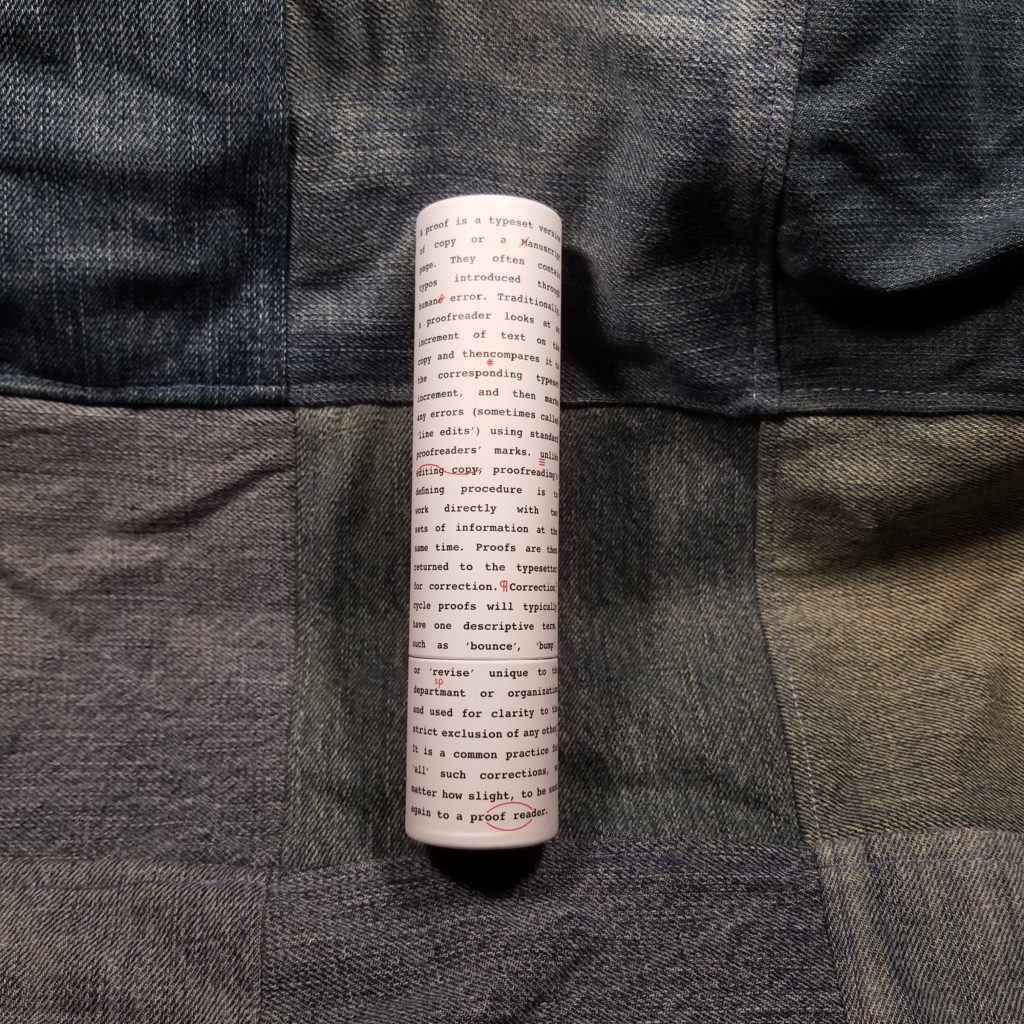 The packaging is spot-on perfect for this pen. Black and white punched up with hints of red, just like an edited page of text. The text is some info about the pen and editing. Slide the cylinder open and you have a red pen.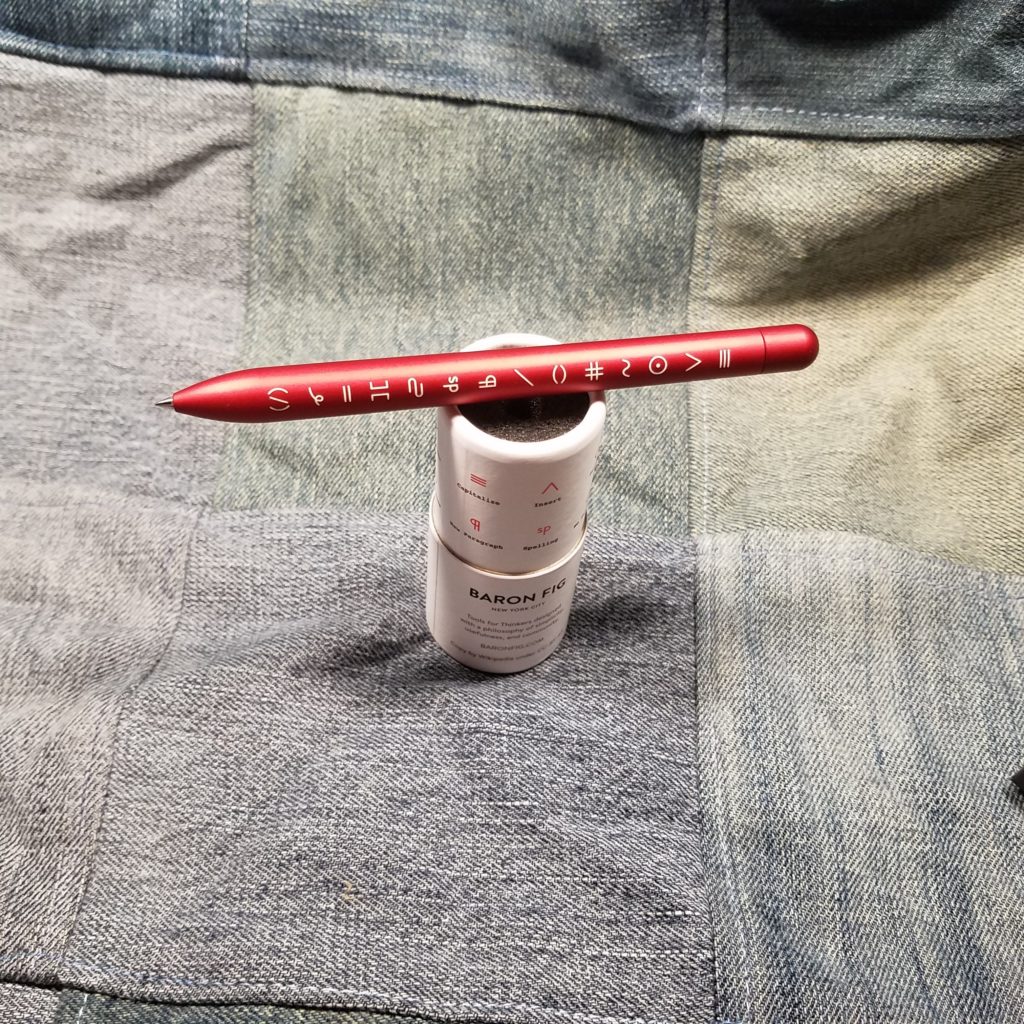 I was expecting something bright, carmine red, instead, it's blood-red a deep dark red that still pops off the page. It works well against the white and cream-colored paper. The red of the pen body is a shade or two darker than the ink inside. It works.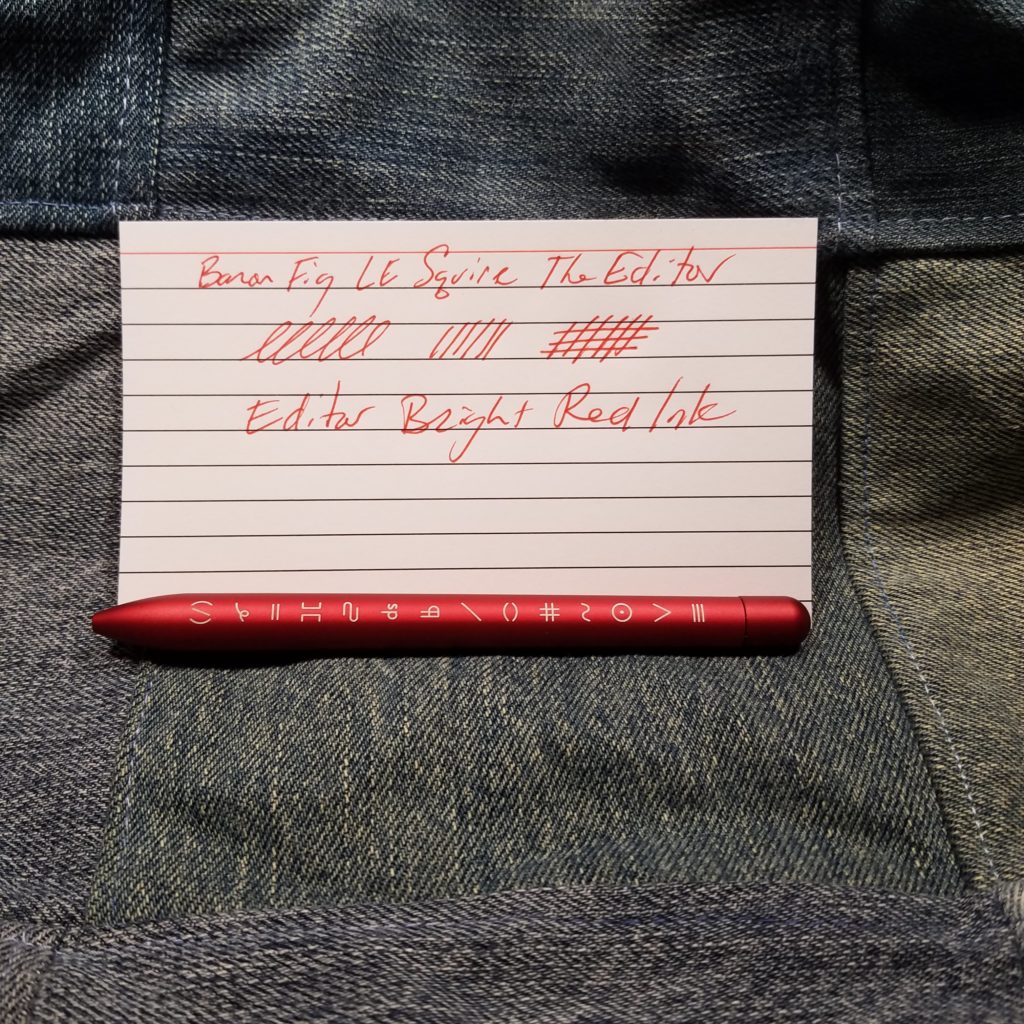 Along one side of the pen are laser etched proofreading and editing symbols. I love the tactile feel of the etched symbols. They contrast with the smooth colored body of the pen.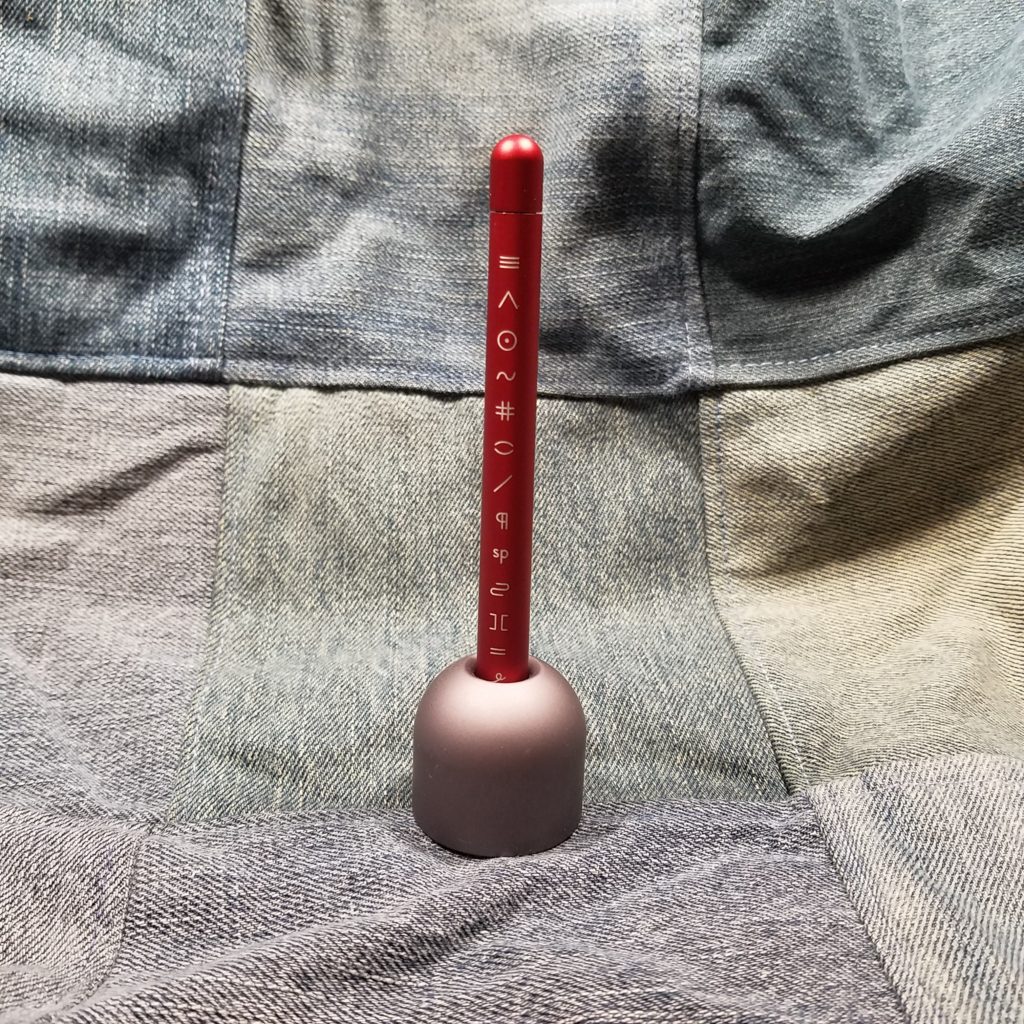 As always the fit and finish of my pen is perfect. The twist mechanism turns smoothly and deployed the refill perfectly. Just because it arrives with a red refill doesn't mean that is the only refill you can use with this pen. You can use any of the Baron Fig or Schmidt D8126 refill inside. SO if you like this pen but need black or blue ink, you can have that instead.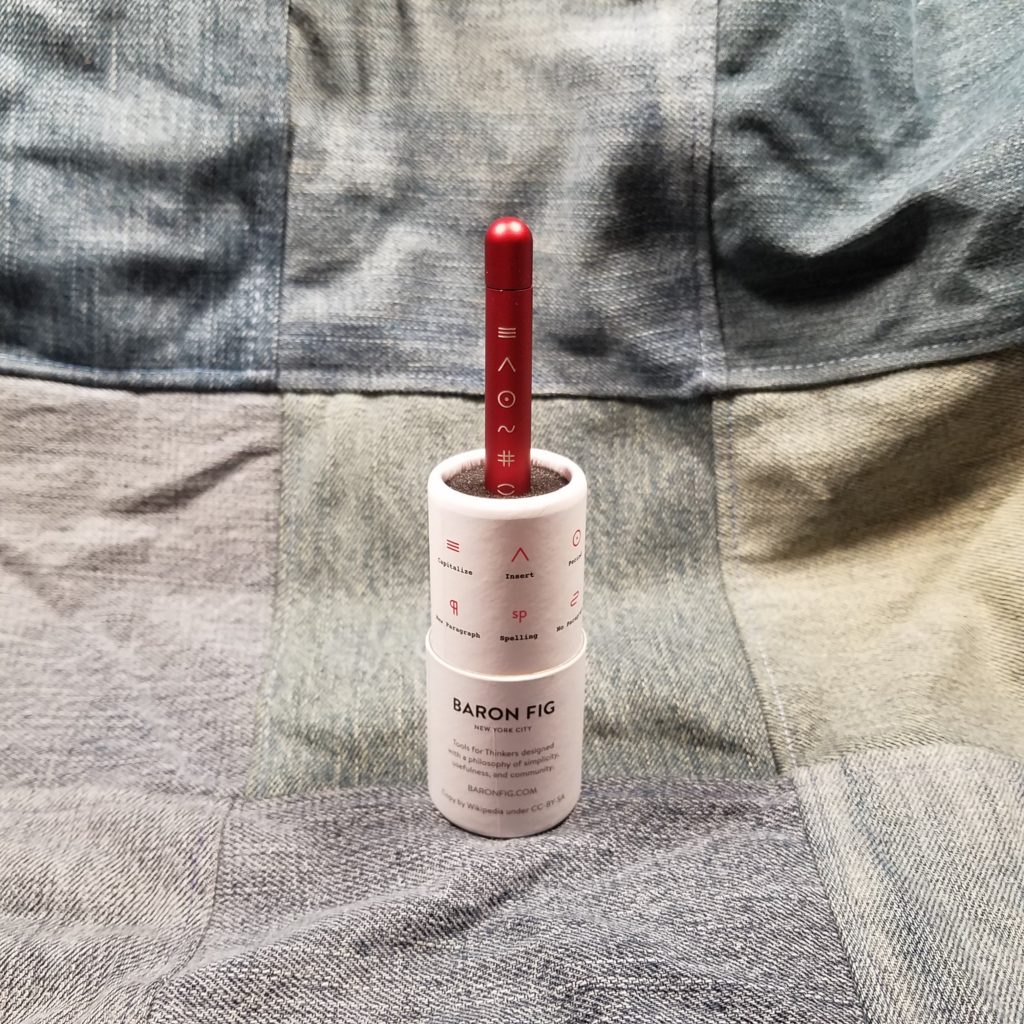 Overall, I love this refillable pen body. The Squire is a classic twist pen with streamlined good looks. While I'd love the addition of a slide on clip designed by Baron Fig, I love the look of this pen. The red is just so perfect and the symbols are awesome.