While I was visiting Johnny and Dade in Boston we went to Muji. I'd never been and I have to say it was worth the effort. I spotted the mini utility knife right away as I browsed the stationery goods. It immediately went into my grubby paws as well as a package of replacement blades.
I love a good utility knife. My bar for a good utility knife is the Olfa brand. I have 2 of their stainless steel models covered in translucent plastic. I have several other brands and models but the Olfa is the bar. I've never been able to find the Olfa without the plastic coating and I've wanted one. The mini Muji fits the bill.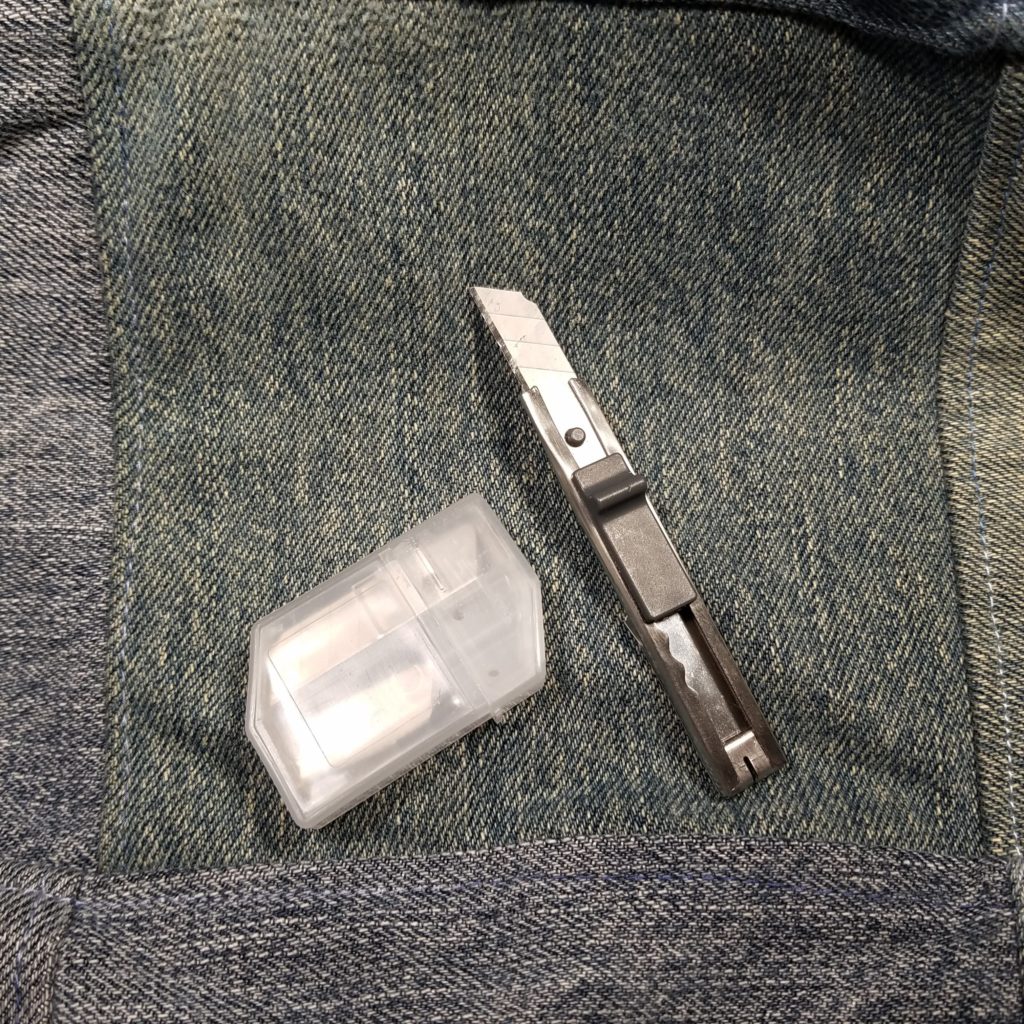 The tiny knife measures less than 3 inches weighs next to nothing and nearly disappears into a pocket. The clip slides onto a pocket notebook cover but not onto a thicker cover. The clip loosens up with use and eventually could slide off. The clip has a tiny slot to assist in breaking off the dull portions of the knife. The replacement blade box has a slot for the same. The blade box also doubles as disposal for those broken bits of the blade. Useful. The blade is the same size and shape as a regular utility knife blade, simply shorter. Each blade has 3 scores. You could take a used blade from a full-sized utility knife and save them for this tiny blade.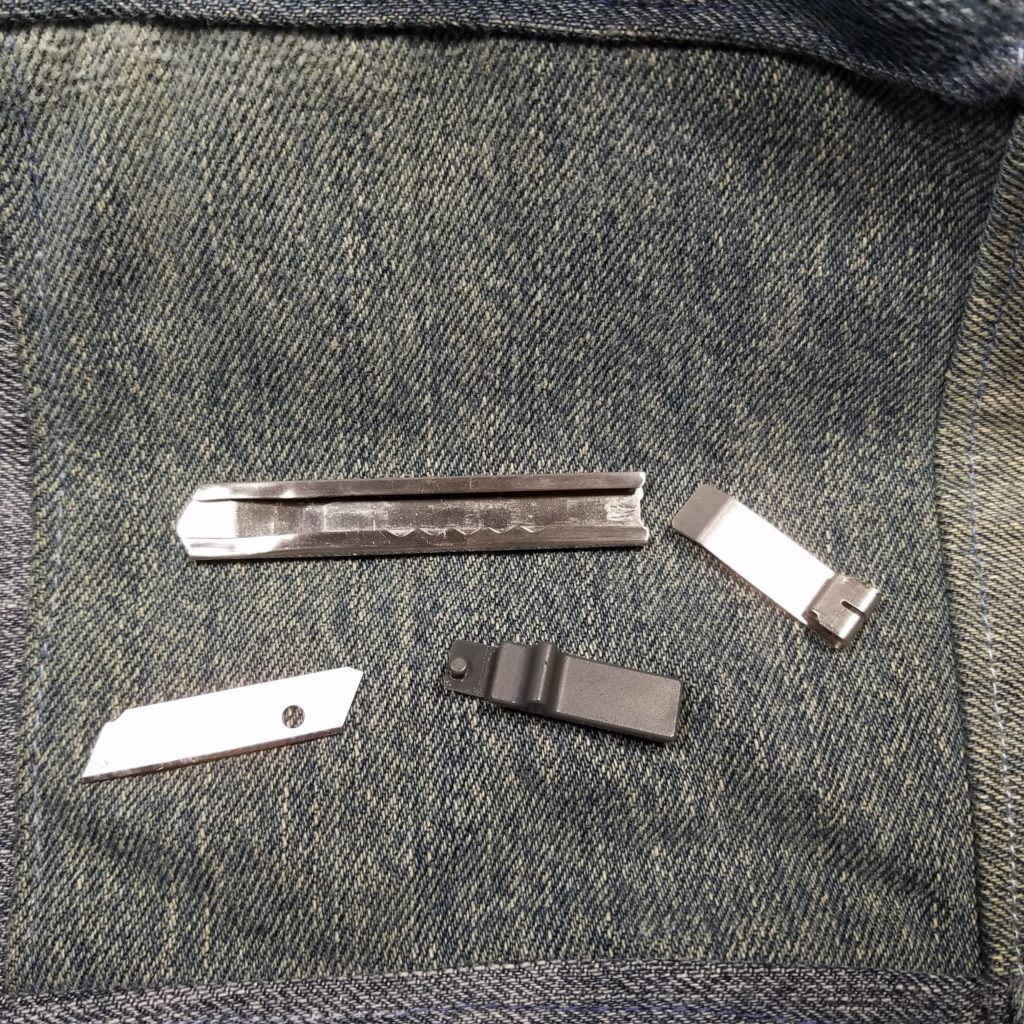 The blade slides out of the knife with a gentle click click. It does not lock into place but stays in place for light-duty cutting- opening envelops, cutting small amounts of paper and sharpening pencils. All the regular stuff you might do with a knife like this. Any heavier pressure on that blade and it slides right up into the body of the knife. I did snap one blade off accidentally when I slid out too much of the blade to pop the seal on a med bottle, and it snapped off at the end.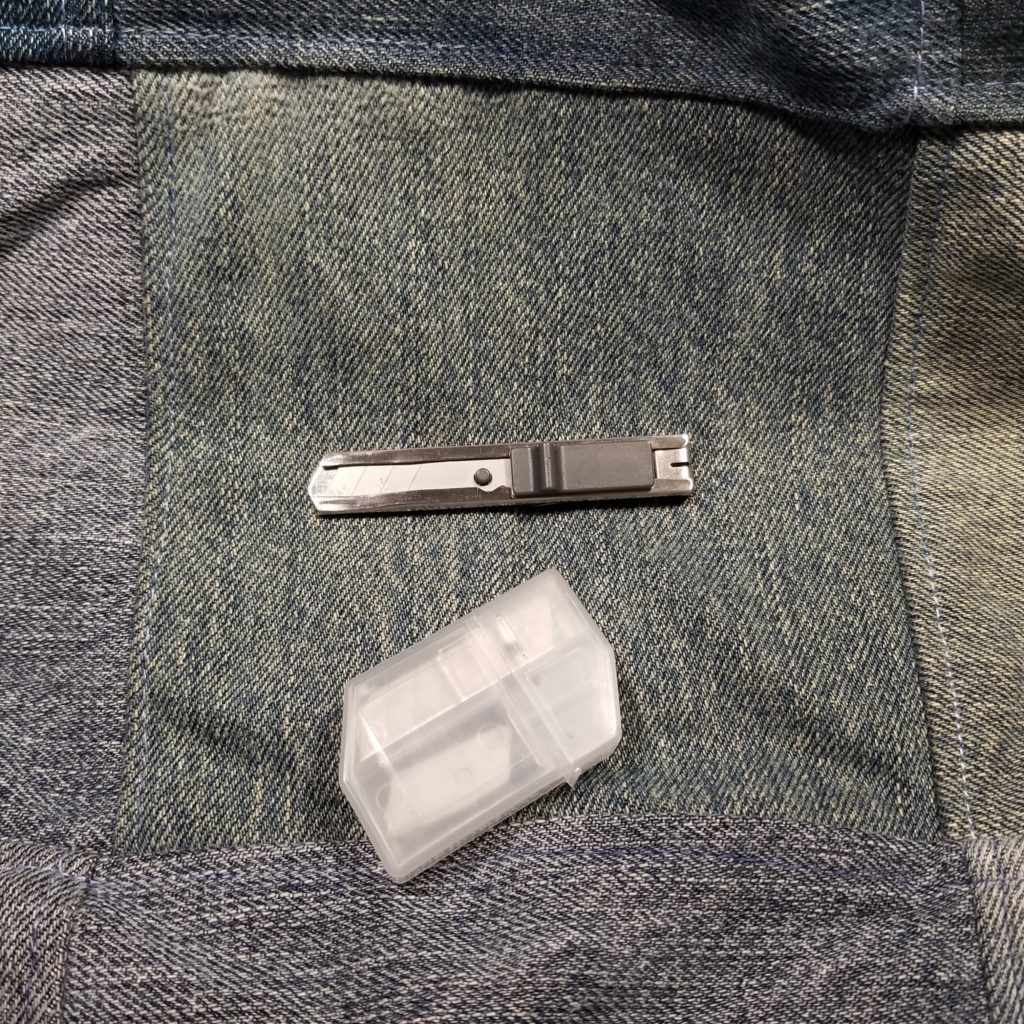 This tiny little utility knife isn't going to be a go-to for heavy cutting. The handle is too small to be comfortably held for long cutting sessions. It is a good size for opening letters, cutting for short periods of time or small projects. It is a great little knife for sharpening pencils while sketching. The price is tiny as well- at about $3 for the knife and $2 for ten blades, you get a super-compact knife that sharpens pencils and goes under the radar. I've kept mine clipped to my wallet for quick access and have found it to be very useful.