If you've been a reader of this blog for any period of time, you may know how much I love the humble composition notebook. My journey from hate to love was many years long but I have embraced them as not only an object of aesthetic appreciation but a useful workhorse tool. During these times of pandemic, when I went from blank brain fog to a period of large creative output I also embraced a new way of working, or perhaps for me, an old way of working.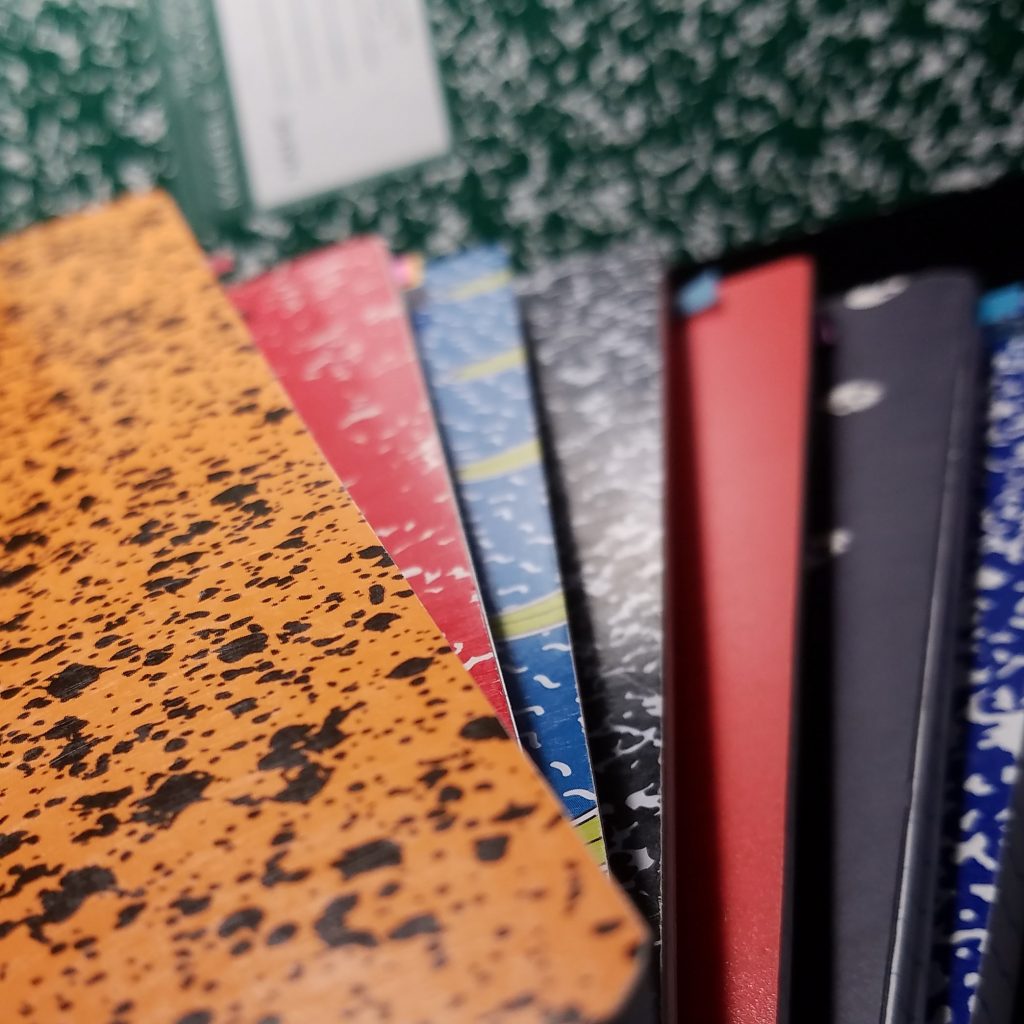 You see, I went back to working in pencil and a comp book. Sort of like when I won nano by writing by hand. In the last month I've filled 3.5 comp books with notes and ideas, and yes, the workings of several novels. I've allowed myself to write the scene out of order, unplanned and as they spring to mind. I've written an ending and an epilogue. I've got to tell you, that this new-ish manner of working has freed my mind. Given that my mind was caged by fear for three of the last 4 months, this is a new feeling, and oh wow does it feel good.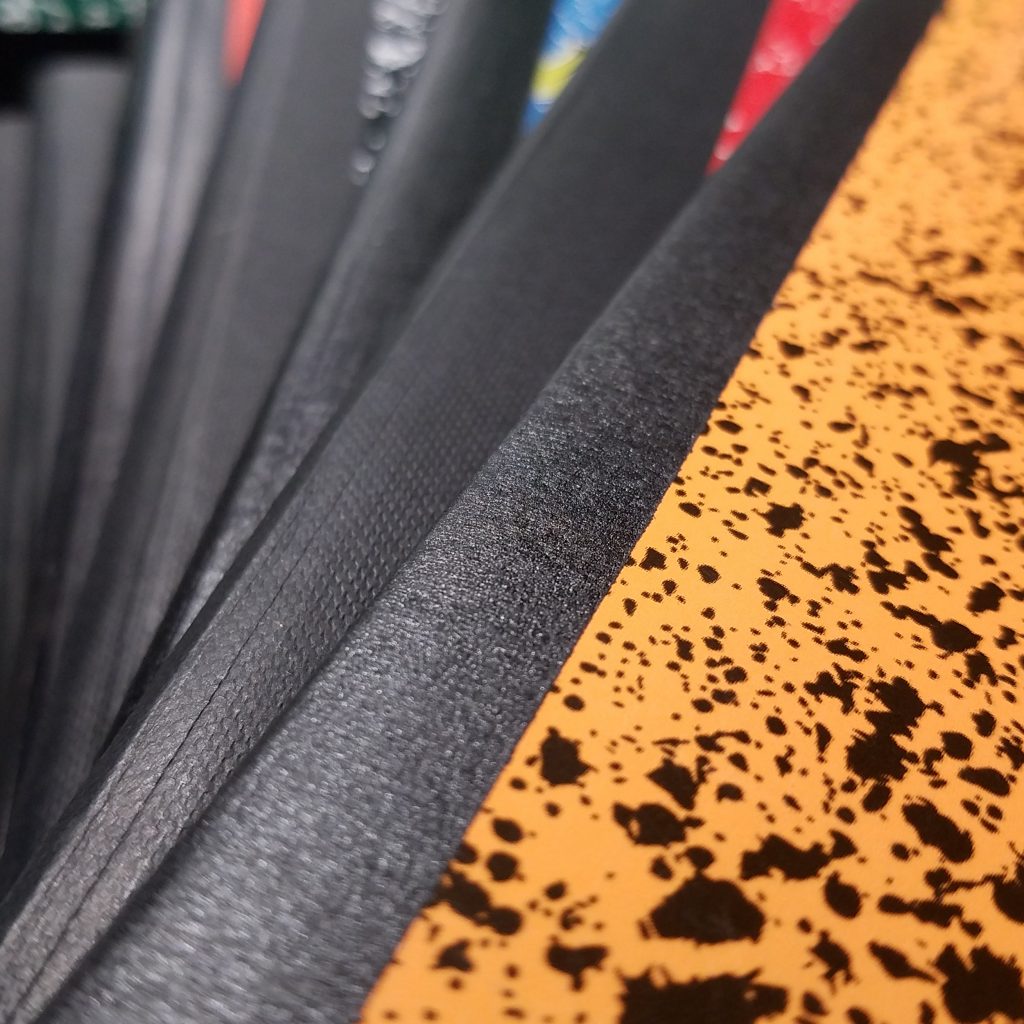 But that is not the reason for this post, well, without the above the reason for this post would not have occurred.
If you know of my love of compositions books you may also know of my disdain for the plastic covered version of the. If not, now you do. The plastic doesn't fold over well, I'm left with a lumpy writing surface and really, the cardstock and cardboard covers work just fine at keeping my comp books safe in my bag. Sure they get a bit worn and beaten, but let's face it, that is a look I adore.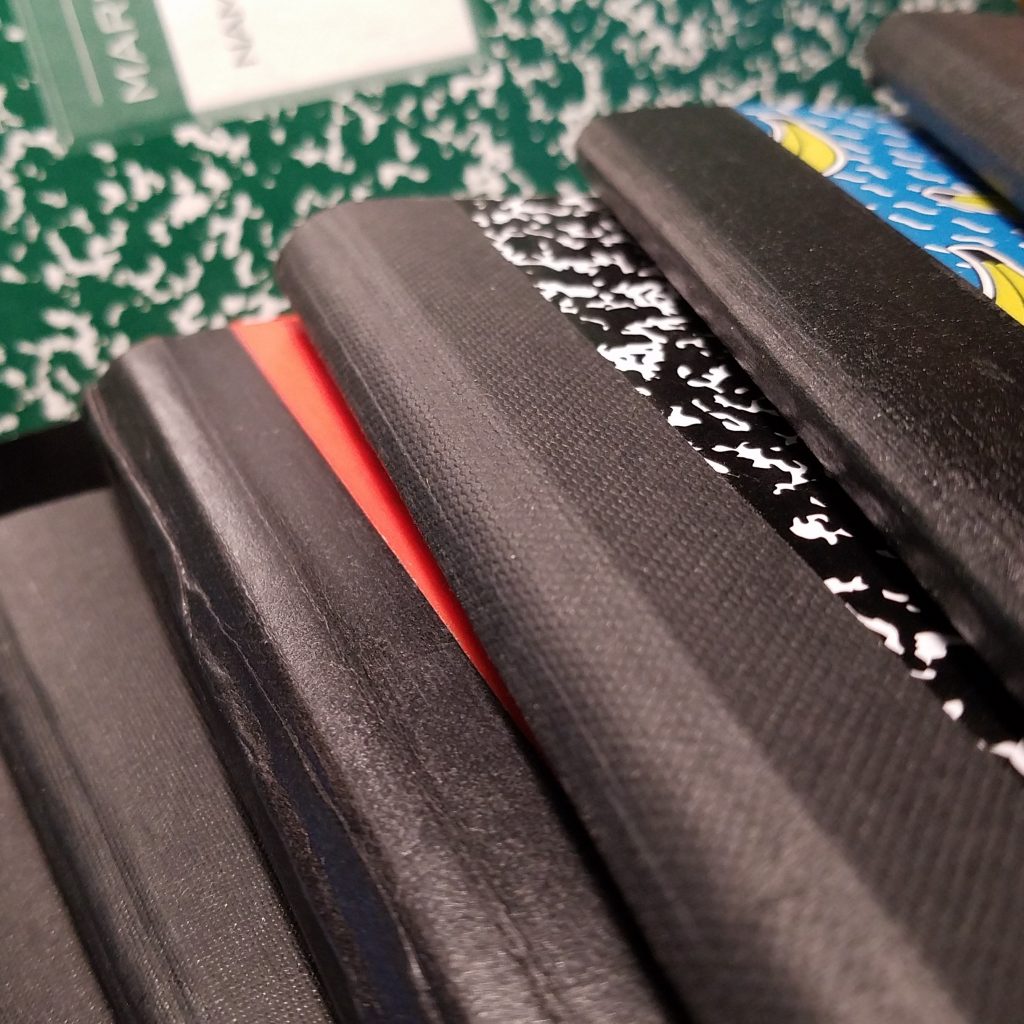 Yesterday I sprained my ankle, Yes again. This has been a frequent thing since I was 21. One of the things I forget about spraining my ankle is how much the pain of it knocks me for a loop. Pain and healing make me tired. (I swear I'm getting to my point.) It also means that I roll over in my sleep, knock that foot out of place and the jarring pain wakes me. Which means I'm still tired. When I'm tired I'm clumsy.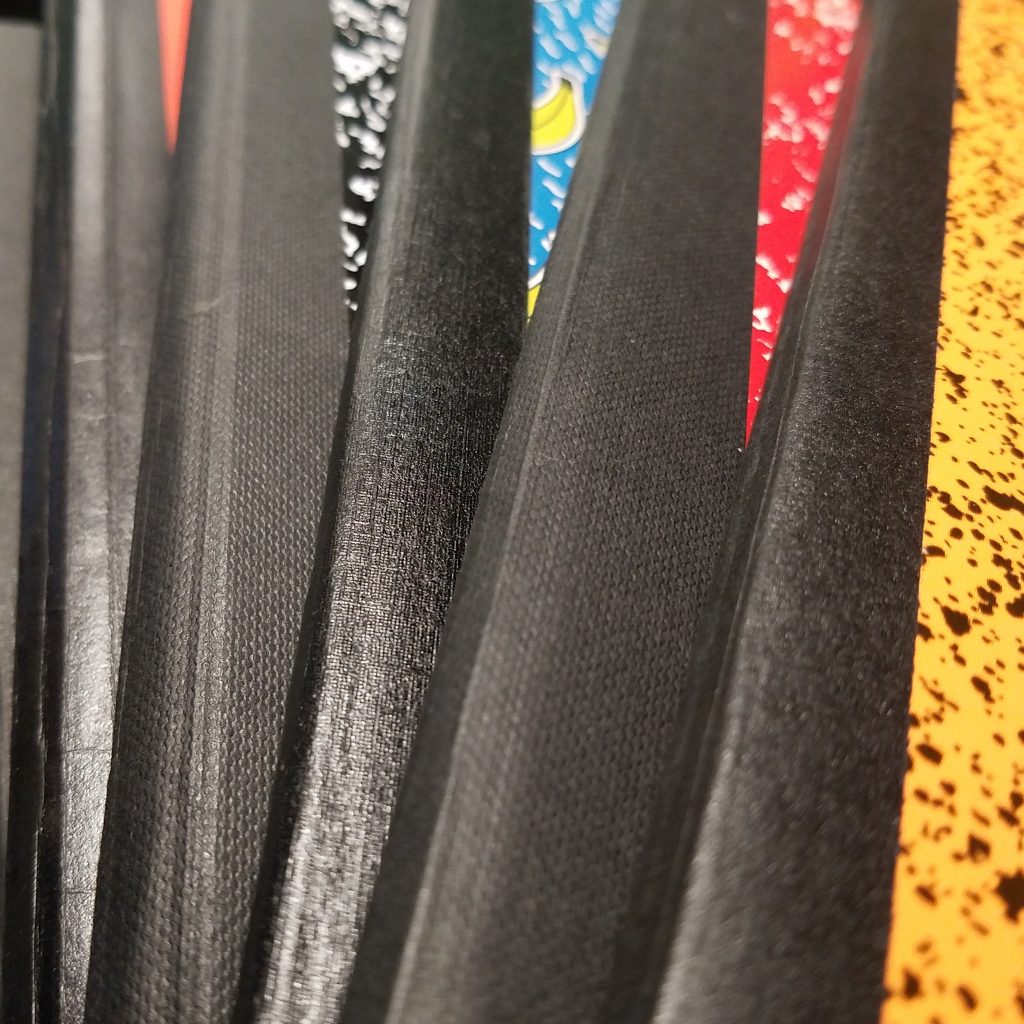 When I'm clumsy I knock over my coffee. Onto my work-in-progress notebooks. Luckily it was an iced coffee and more ice than coffee splashed onto my notebooks (and kindle).
All of my comp books survived with minimal damage.
Those with card covers have a bit of waver and smell a bit like coffee. (Yum for now)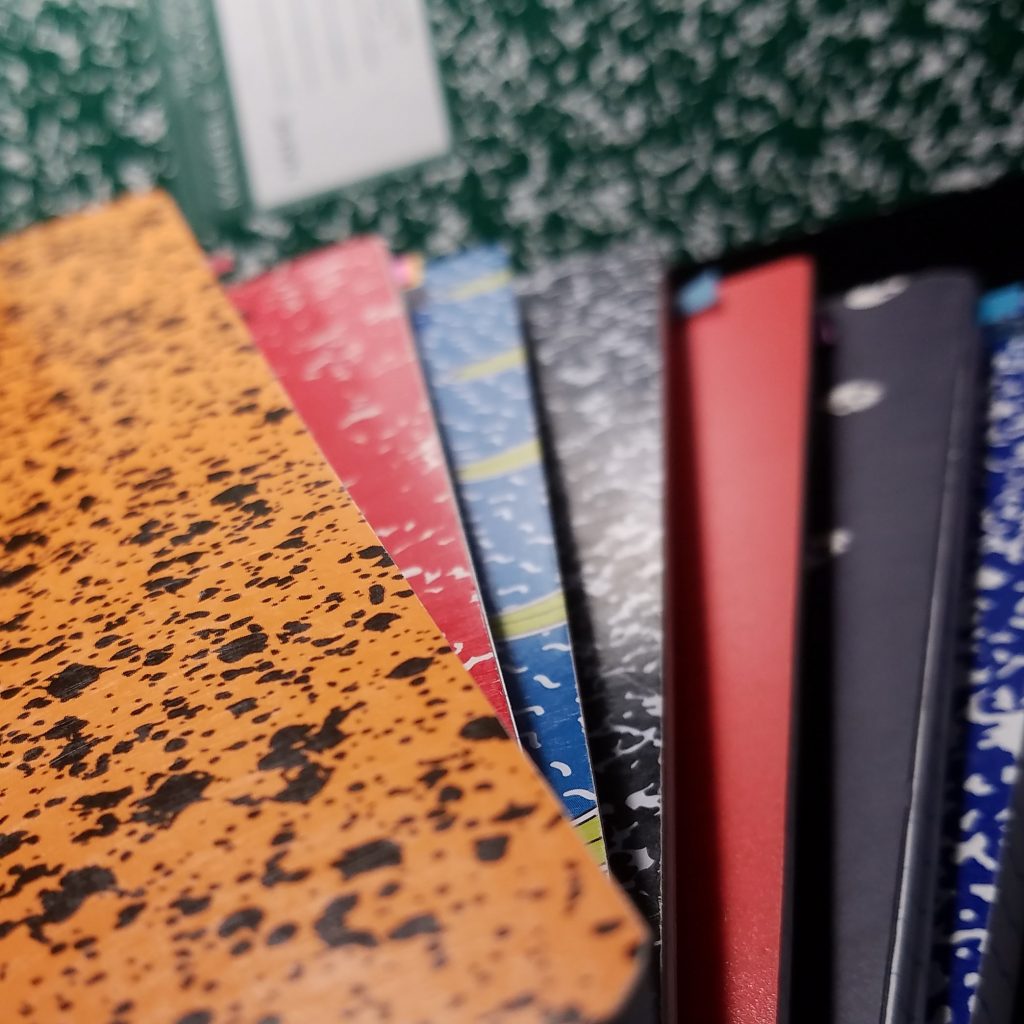 The plastic covers wiped clean with ease and don't even smell like coffee. (A bit sad)
The interiors were all okay and frankly part of that is due to where and how the coffee was spilled (on the spines) and not on the fore edge.
While I still prefer the card covers for their ability to fold back on themselves and the worn in look they acquire, I see that the plastic covers have use for the more klutzy among us.