These are a favorite of mine. I buy a few packs every back to school season. They are cheap at 49 cents a pack of 100 and are available in lined, graph, and blank. Plus I've seen neon and pastel shades. These are no where near the best,  but they are serviceable.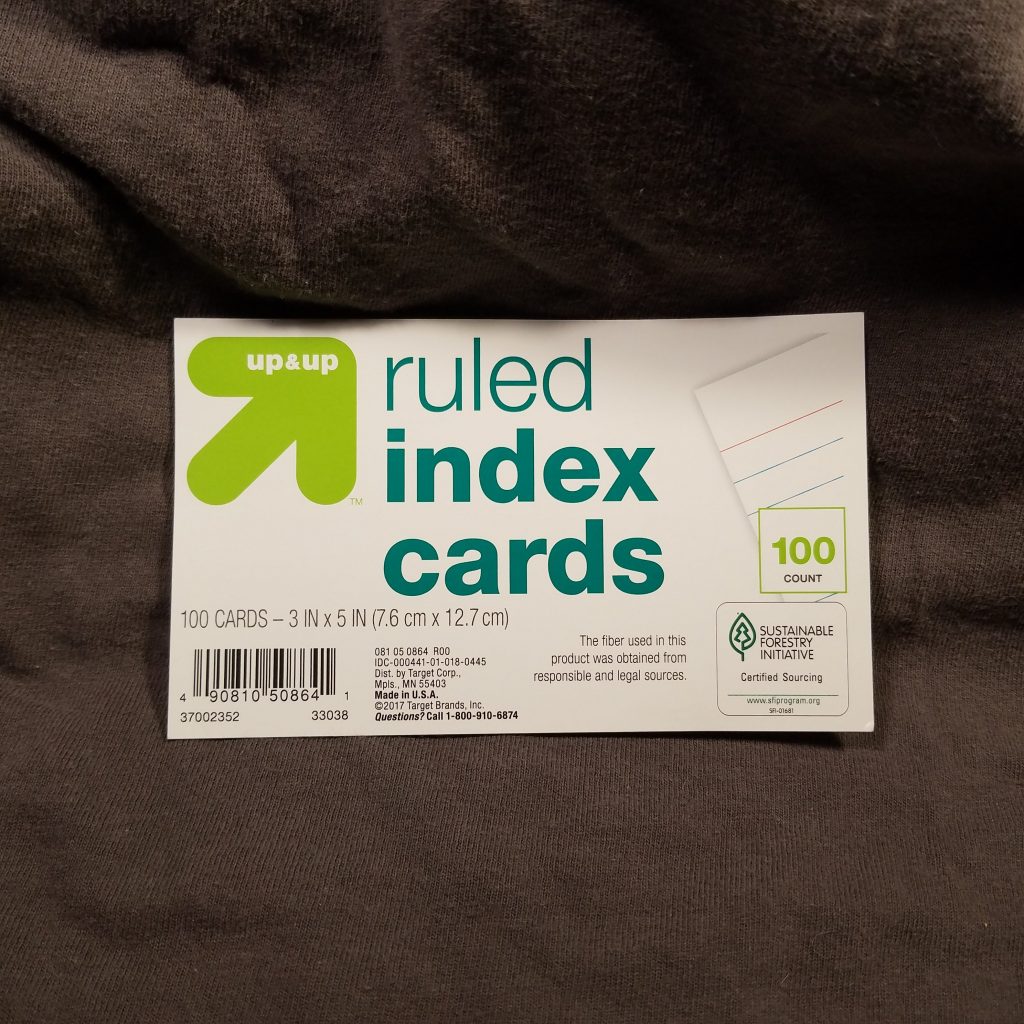 So what do I like about them? They have nice tooth for graphite and work well with gel pens, they do okay with some fountain pen inks, but not great. The printing is tight but the blue lines are super thin and barely there. You know how I love a ruling that disappears.
The worst aspect about these? They are thin and floppy. I could chop up cheap printer paper and have a heavier "card." These are 3×5 sheets of heavy paper.
These are responsibly sourced (so they claim) and are made in the USA.