It is well established how much I love an index card. I love cheap and expensive alike. I also love a dot grid card. I've printed my own with middling success. When I saw the Myndology cards at Walmart, I had to get a pack. These are also made in the USA.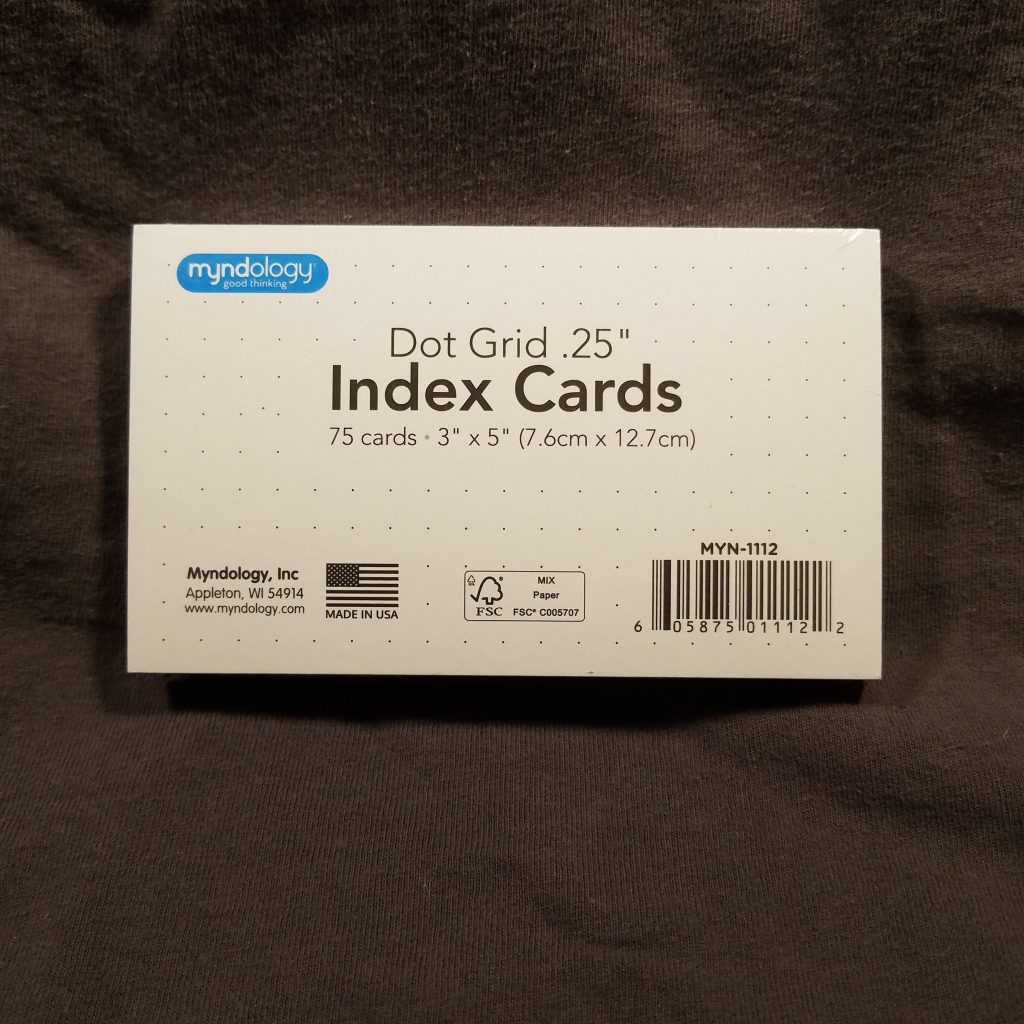 These cards are padded, that is they are stacked onto a backing with a cover sheet and then glued at the top with a thin bead of plastic glue. This holds the cards together and safe from harm. These do tear off mostly cleanly. Sometimes padded paper is left with a bit of glue at the top of the sheet or tears as you remove them. These cards tear from their glue cleanly and any excess is easily removed.
The cards are bright white and smooth but toothy. They aren't particularly heavy weight, and there isn't any weight information about them on the package. The dots are dark gray and spaced ¼ of an inch or 6mm apart. The dots are TINY. Due to the width of the spacing the dots do disappear despite being somewhat too dark. (I do prefer a pale dot that disappears behind both pencil and ink. The back of each card is blank.
The card has a nice tooth for pencil and is smooth enough for a fountain pen. Fountain pen performed admirably on the page, there wasn't any feathering or bleed through and lines were true to nib size. In fact all my writing tools performed well on this paper. 
The pack costs $1.97 for only 75 cards. 3 cents a card. That is pretty pricey especially when we look at other cards on the market.