If you've been reading CSS for more than the last few years, you realize this blog didn't start out as a review site. I started out blogging about a break up and my attempts to find my footing in my new single life. It quickly morphed into an exploration of art, journaling, and bookbinding. Soon the old title of the blog no longer fit and I chose Comfortable Shoes Studio as an homage to a gag project I'd made in college. I moved my blogging to CSS and the transition was easy.
Here I started to write about my art and other projects. I was open about sales, ranted about eBay and PayPal fees increasing and all the other issues that occurred with being an artist and craftsperson online. Through all of it I was open and transparent about the business side of things and about the process of making art and art journaling.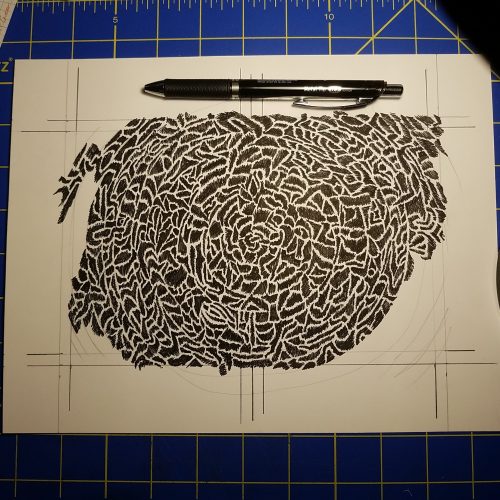 Reviews were (are) a side effect of making art and writing. I did product reviews because I was making art and using the materials and readers had questions.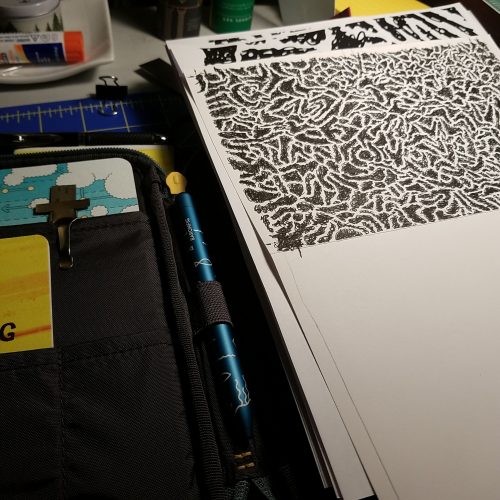 Then life got complicated. Work got complicated. I went back to school. I changed jobs, a couple of times. I made less art, but I had a lifetime of using art materials and could write reviews with much less effort than writing about making art, which I was making less and less of. As for bookbinding? I do less of that than ever because my wrists and hands ache after a binding session, the act  of pulling a needle through paper and board causes pain like no other. So I just don't do as much of it as I used to, it hurts too much, and if I'm honest, it hurts a lot to think about not being able to bind like I once did.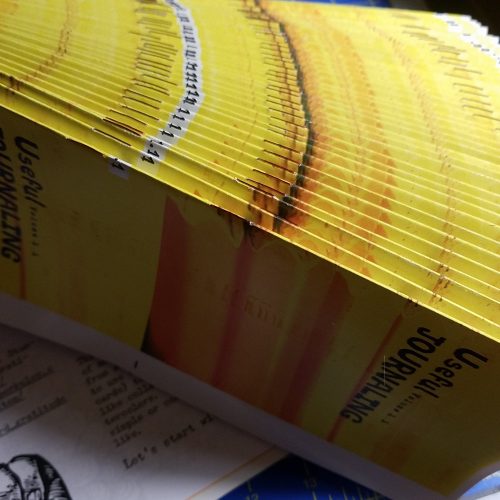 I've gone back and looked at some of my old posts, posts where I've "shown my work" when it comes to art, zines, and the business of art. Now that I'm in a more stable place in my life I hope to reclaim some of my writing about more than just reviews.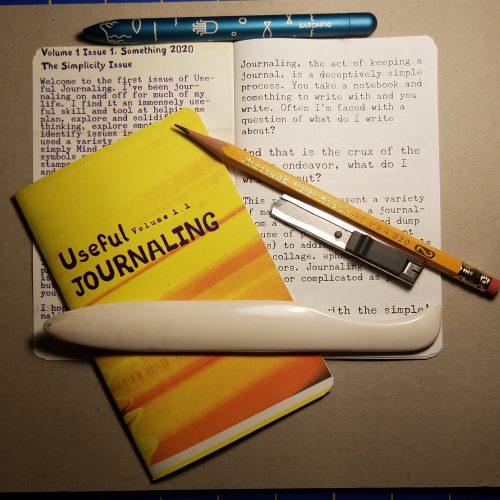 I wanted to write a bit about the creation of Useful Journaling. While it is a culmination of a lifetime of journaling, it is also about teaching myself how to paginate and do layout for printing and binding. In the past I have always done my layout with a physical original. I'd cut and trim things to a paper copy and make a first really good copy of that which I'd print from. I really like the physical aspect of making a paper original copy. There is something really nice about sitting down with a glue stick and craft knife and making that first original. 
I like learning things, I saw learning how to do layout on the computer as a challenge. And wow is it. I hate and love it. I love how clean it can make the flow of words from page to page. I write all the zine in one doc and cut and paste it into Publisher* and it just flows through the document. Easy. I then add in the various elements I'd use glue and scissors for a physical copy but instead I photograph them and crop in the computer. It's similar skills but all in the computer. It was a challenge to learn how to bring it into the computer but I know I can also make a physical original which I can scan and turn into a PDF and print from that.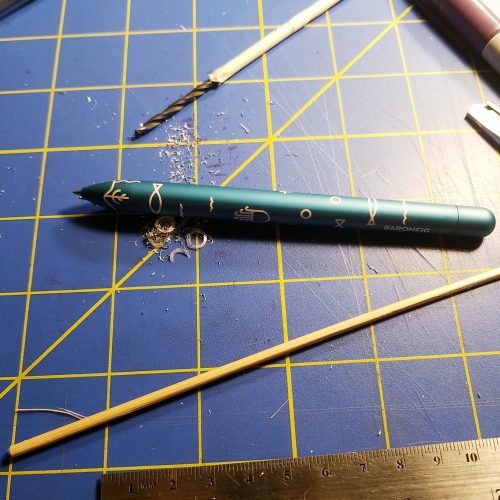 Another challenge is printing. I really like the idea of a color laser printer for the cover and inserts. But WOW are they a total pain in the ass. Of course the one I was gifted is old and I needed to order new parts and do a thorough deep clean, but it hates printing on smooth cardstock. HATES it. So future issues will use coverstock, which means I can possibly add 4 more pages.
Which brings me to another thought out aspect of UJ, the size. I wanted the zine to fit into the pocket of an A5 notebook, so it had to be pocket notebook size or a quarter sheet of US letter sized paper. I also wanted it to ship for the cost of one US stamp in the US, even if I added extras (and I did) so I went with pocket notebook size. The number of pages was determined by weight, I knew if I went with 16 pages I'd stay below an ounce for that single stamp. The hard part is that I WANT to make it longer. I want to pack in the content. I also wanted to keep the font large enough that it could be easily read. I get frustrated with zine with font sizes that are too small to easily read.

Anyway, I'll be chronicling more of my art adventures here, but still be writing product reviews, just less of them.

*please don't @ me about Publisher, I know it's shit, but it was free with my shitty computer and all I could afford. Plus I kinda like how shitty it is because it's simple AF.