Zines are rarely profitable. This is a truth and can be false. Zines are a multitude of truth and fiction.
In disclosure and transparency I decided to explore the (un)profitability of Useful Journaling.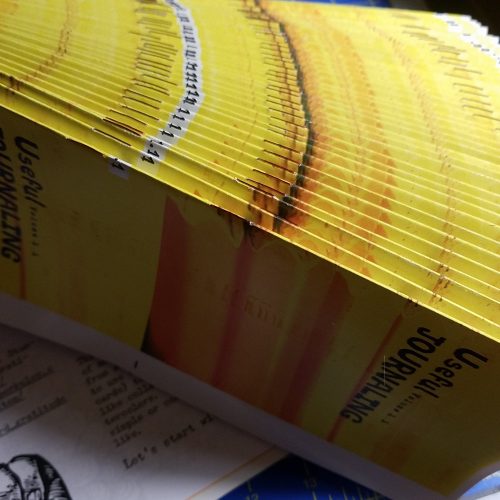 I chose to use the Ko-Fi sales platform, on a year long subscription of Ko-Fi Gold. This way Ko-Fi does not take a cut of the money used to purchase my zines and things*. That said I did pay $4.50 to use the service for the whole month.
I chose $3 with US shipping included as my total price. To get an address via Ko-Fi, I had to break that down to $2.50 with shipping extra. Paypal took 39 cents per sale. I always forget the enormous amount paypal takes. I think I block it out. Postage within the US was 50 cents (1 stamp)**.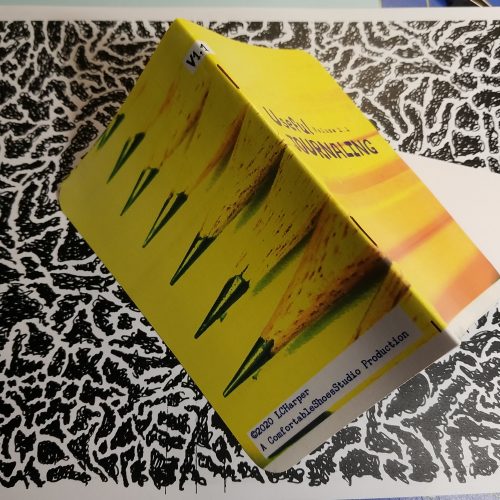 Materials breakdown is as follows, per issue:
Cardstock: 8 cents

Paper: 4 cents 

Black toner: 4 cents

Color toner: 30 cents

Sundry items: staples, envelopes, craft blades etc: 10 cents

Total: 60 cents an issue
The largest expense here was the color toner. I was gifted the color laser printer and a box of fresh 4 color toners, but had to replace the drum, and now the transfer roller (could be called something else but it's the bit of film that rolls the image onto the paper/roller). The cost per issue is the same given the amount I have spent on the cursed machine.***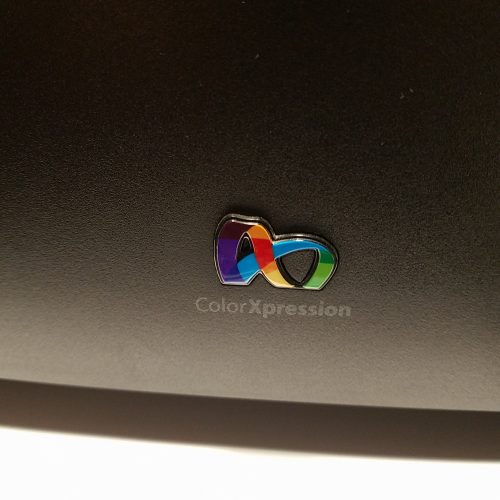 I also repurposed many of the items from previous projects- I already own a long reach stapler, colored staples, really nice cardstock, plain white paper, and a black and white laser printer. So while I'm not out any of those items and have slowly accumulated all of the things I WISHED I had back in 1999 when making zines.**** It's taken me 20 or so years, but I finally have all the tools for zines I ever wanted. It is kind of amazing that layout can be done in an app and even online if you really want.

The net profit from each copy of the zine, not even coming close to thinking about time and labor, is $1.51. From the first printing I made $105.***** The second printing will be slightly different and slightly more profitable- I'll be using colored cardstock at roughly 10 cents a sheet and eliminate the color printing. So the total cost of physical supplies will drop from 60 cents to about 30 or 40 cents.

The $105 I made will go toward replenishing supplies- black toner ($20), more paper (moving toward 100% recycled paper for the insides)($10), yellow toner ($20), colored staples ($5), and more cardstock ($20). Leaving me with about $20 to spend on a bag of coffee. I have my priorities.
A thing to remember is that for much of this- the more copies I make (and sell) the lower my cost becomes. If I can buy a bulk pack of black high yield toner cartridges, that drops the cost of black toner from 2 cents a sheet to 1.5 cents/sheet. I strongly want to keep this zine very affordable to get it into the hands of more people. I do have loose plans to create special editions- so things like the first 3 issues bound into a special cover, notebooks with related content and covers, prompt cards and many other things. For now, I am enjoying the tactile nature of these items, but PDF versions might be a possibility in the future. I suspect that eventually I will need to upgrade to a new computer. The Lenovo I bought… Well it's one step above a pizza box in terms of functionality, and I can really see where it lags with graphics where my previous computer did not. So that is a thing I need to keep in mind as well.
*Yes, there is more to come!
**Useful Journaling was designed to fit within a small envelope and weigh less than 1 ounce to be able to use 1 stamp only.
*** I rant only because I really want this thing to work, and frankly repairing the darn thing has given me hours of great quarantine distraction. Though has also made a damn mess.
****I purchased my first laser printer used off of craigslist specifically to make zines and book projects. It was an Okidata and was a KILLER printer. Sadly I was not able to make many zines with it- life really took over, but I did use it to make physical original copies of many book projects. Which I then… uh printed at my old DayJob. Please remember that using your workplace copier is likely a fireable offense even if you bring in your own paper. Every place I have worked has had "personal use of the photocopier" written into the rulebook as something you can be fired for. 
***** I sent out about 10 copies to bloggers and other zine makers as "marketing" material, I did not count these as an expense or in my profits. Though as an expense in terms of materials and postage, we'd be looking at $11.