I have an inexpensive pair of Vernier Calipers they include a depth gauge. The pair I have are shiny chromed steel. They reflect a blinding glint of light. I find them pleasing on a number of levels.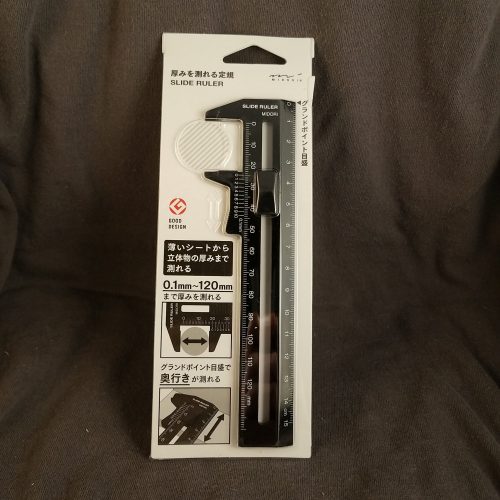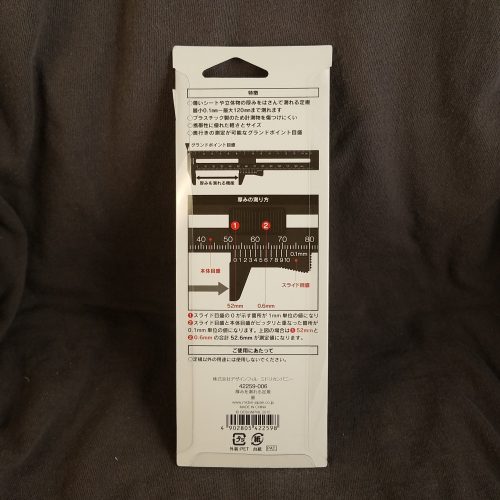 They photograph poorly. All that reflective chrome just buggers up every photo I've taken with them. My camera's sensor goes wild with it. When I saw the all black with white printing Midori Caliper on Notegeist, I hit ADD TO CART darn fast.
Can one have too many pairs of calipers? 
The Midori calipers will never compare to my chromed stainless steel set, but they aren't meant to- they are for ease of photography when I start another nerdy post like the pencil points post.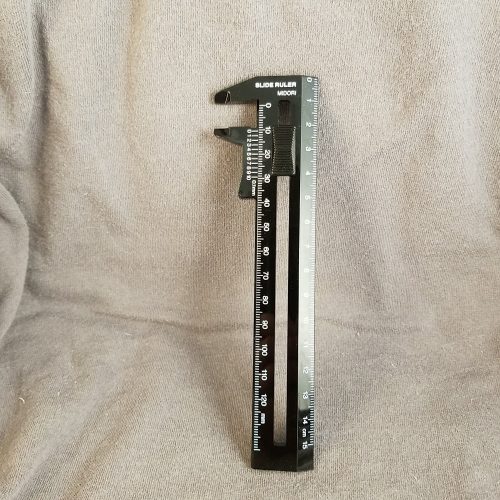 They are made of lightweight glossy plastic and are well made. The slide is effortless but does not lock into place. I am going to tighten the slide to see if that helps hold it into place. 
Overall this inexpensive caliper does the job of measuring and does so well enough. It photographs well which was the whole point of purchase.
This item was purchased with money sent via ko-fi with the intent of review and to improve photography here on the blog. No affiliate links, simply head over to support friend of the blog Notegeist.