I'm sitting here toasty warm after a weekend long warm snap wherein I began building raised beds that will take up the entire back half of my city sized backyard. The rough part of this is that I am now in allergy hell. Leaking nose, watery eyes, and sinuses so stuffed I'm surprised my nose can leak. I finally had a chance to sit  down with a few zine friends that I've been meaning to dig into.
I've mentioned a few times that I'm pretty lucky to have my zine friends, not only do they make some killer content online but their creativity is stellar.
404 (Dunno where my picture for this went) Is Andy's little ditty to error codes and poetry and UX writing. KIller. I can't wait to get the next issue.
Pencil of the Week– This last issue was awesome. The folded library card like envelope was awesome, not to mention the collab with Ernest Theodore. Included in the package is a color post card by Ali Serra aka Ernest Theodore. I love it when zinesters go artsy, and this was great.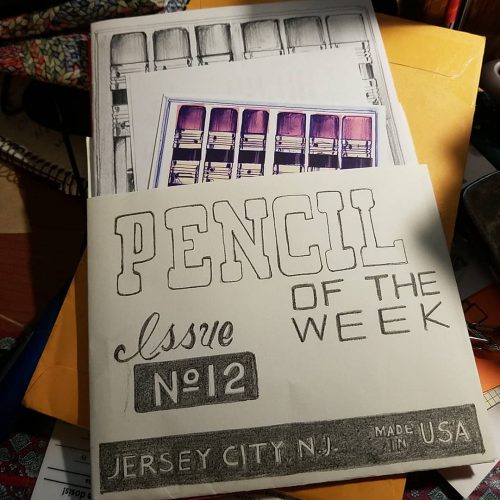 Just when I thought Pencil Revolution couldn't  get cooler, Johnny moved up to a half sized zine* and moved production to once a month. This means we get a thicker, longer themed issues. And the last 3 in this series are all great. I particularly enjoy this last issue that explores walking with writing. I've got to agree with Johnny that nothing gets those grey cells pumping out journal pages better than a good walk.
Johnny also does a series of zines about mental health issues. They are really wonderful snapshots of life with mental health issues.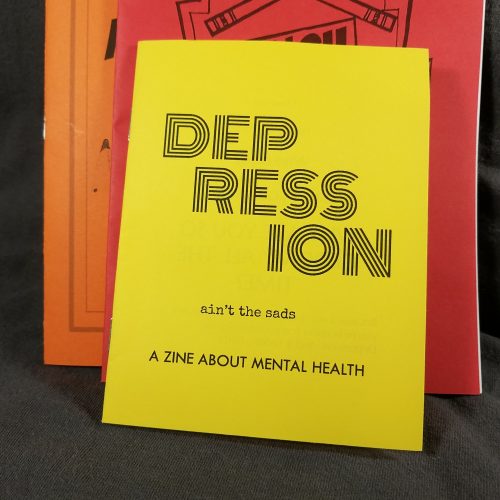 Plumbago is coming back and they are looking for contributors.
*literally take a piece of regular US letter sized paper and fold it in half. That's the size of a half sized zine.