The last few weeks have been packed full of the good stuff, including some trash printmaking discoveries concerning viscosity and resistance in different packaging.
Let's start with the viscosity and resistance discovery. I started working on a small series of images using coffee bags and packaging. The packaging had ideas of mental health and substances used to treat mental health conditions which also have a history as recreational and medical tools. This stuff fascinates me.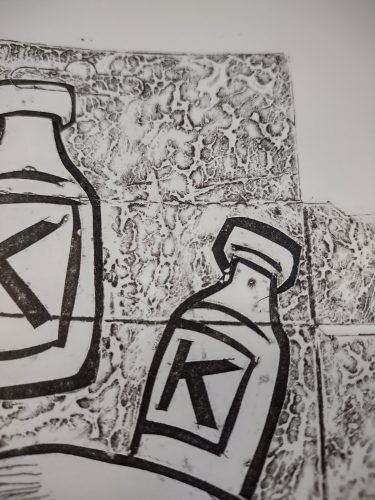 IN these images I wanted to create additional plate tone in the form of brush strokes. I intended to capture these with waterproof outdoor Gorilla glue. What happened was a surprise. The packages from both Neosporin and Band-Aids resisted the Gorilla glue and prevented it from sticking everywhere- in stead it started to bead up. It held better in areas where I brushed more thoroughly.  Once I discovered this effect, I went to great pains to only lay a single brush stroke over areas and let the package and glue do it's own thing. The effect is magical. It has the look of water beading up on a windshield or water on the beach as it recedes. It's random and magnificent.*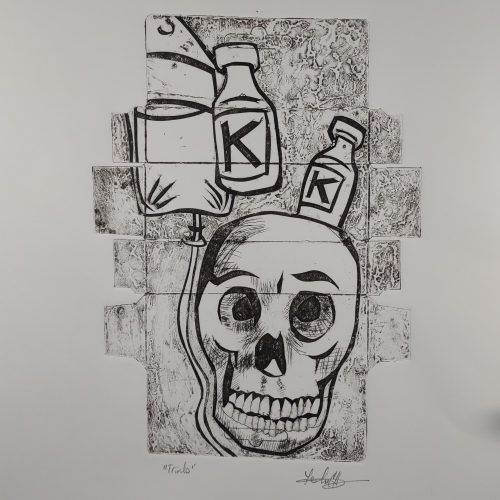 Testing with other materials has lead to similar results. Coffee bags and foil all respond similarly, though the glue has difficulty with full adhesion with the plastic and will pull away in big sheets of rubbery dried glue if cut into. It does not survive dry point efforts once dried. I've got several plates that I hope to print soon to test the effect on these other materials.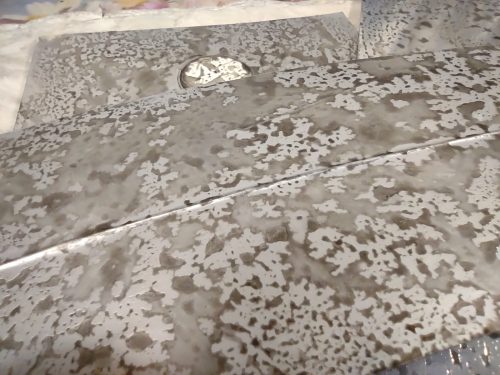 Sadly one of my favorite plate types does not produce the effect at all- coffee cups. Though I have not tried all of the coffee cups in my pile.
Other interesting business- I was finally able to take a trip to the Museum of Printing in Haverhill, MA. I was able to do this for work and have a spectacular tour. The MoP is spectacular with many specimens of presses and all sorts of lovely machines. I had a great time touring the place.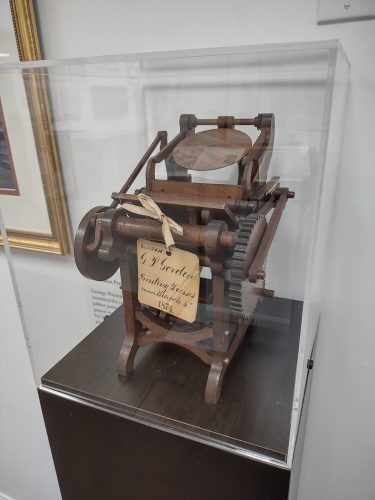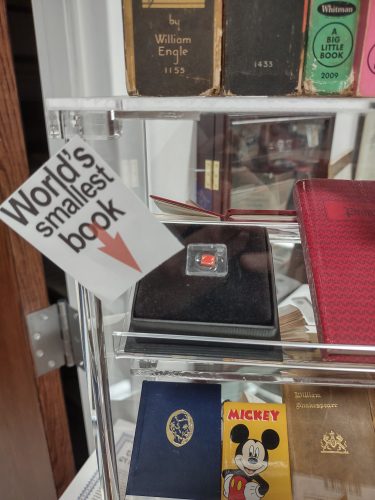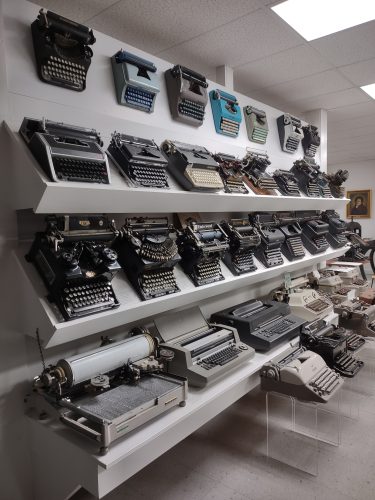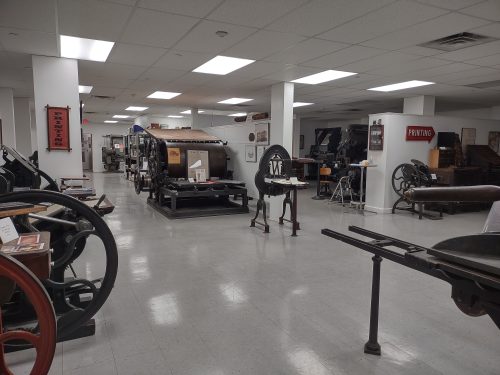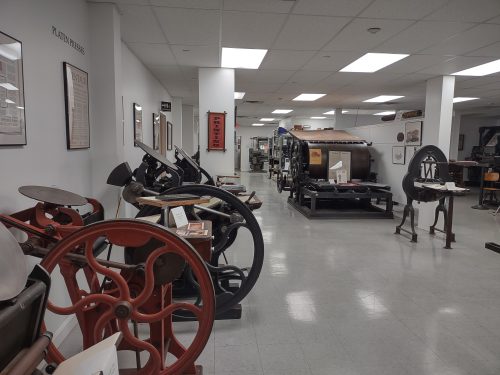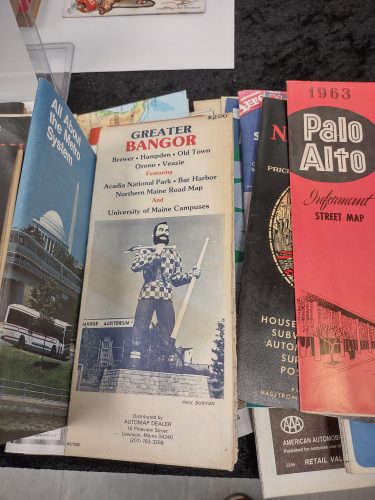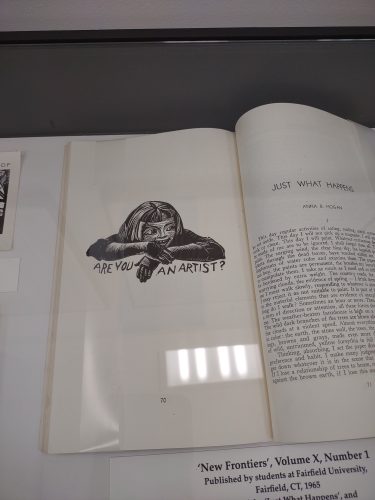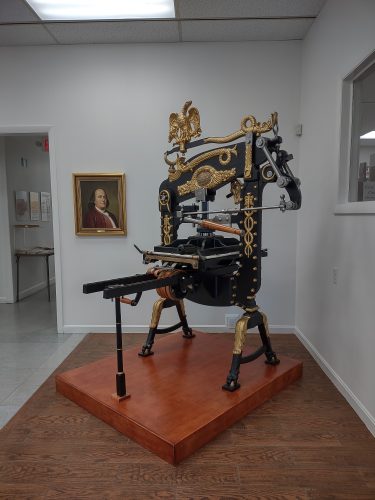 *I have since attempted the same technique with titebond waterproof wood glue. It has a slightly more watery viscosity. Though the previous instructor would have watered it down. I've used another version of Titebond that  wasn't as watery as the bottle in my studio. It does work on some surfaces but if brushed across a surface more than once, it will bond easily and not resist.