Now that material snobbery has taken hold of my brain I battle it in the best way I know how- by focusing on the art.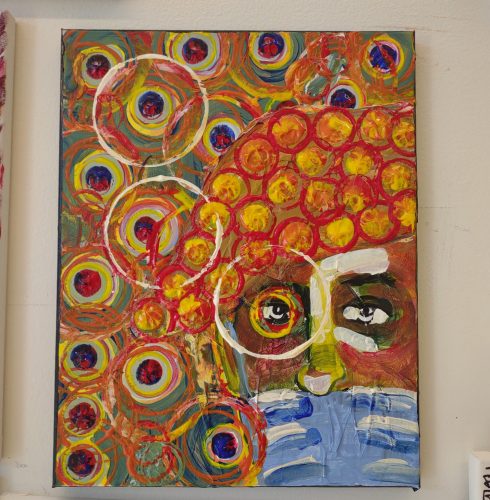 Last week I had a moment where my entrenched material snobbery hit me head ON. I was taking part in an art prompt with my coworkers when I realized that the paints we'd been provided with were…. not my usual brand. Further we were given only the primary colors plus white and black.  I was having trouble mixing the colors I wanted and was getting frustrated.
I wanted to run to my studio and grab a package of acrylics I ordered for a group and use all the colors I couldn't mix.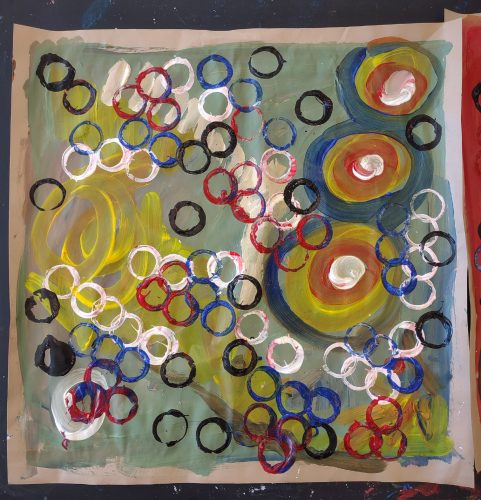 After a bit of frustration I focused on what I COULD do with what I had on hand. The image ended up working pretty well. I used cups to press circles of paint onto my canvas and little creamer cups to press perfect dabs of color all over.
In the end I had fun.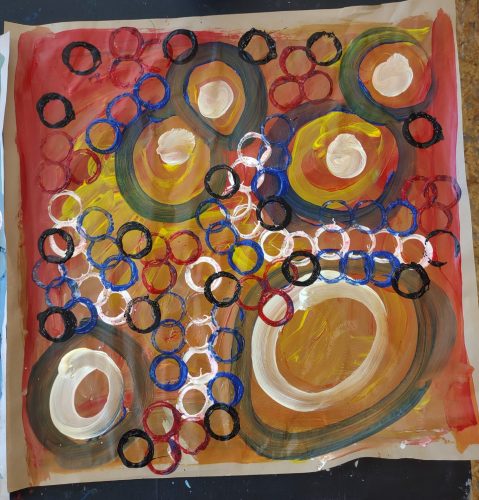 No matter what tools I have on hand I can always find a way to make them work in some way. It might be different than my initial plan, but it'll work. This is what happens when you let yourself be flexible, and look at the possibilities instead of the limitations of the material at hand.
I try to remember that limitations are possibilities.