The Tombow 8900 pencil is in a word, delightful. That would be my short review.
I especially love olive drab shades of green and this pencil is a great shade of olive drab.  The paint  on all of the 12 pencils I purchased have a perfect finish. It's dressed up with a gold foil imprint on one side. Two of the other sides are printed in white. It lacks ferrule or eraser. The end is unfinished.



I believe the wood is cedar. The core is average in size and well centered. The pencils sharpen well with all of my sharpeners. It especially seems to do well with any long point sharpener.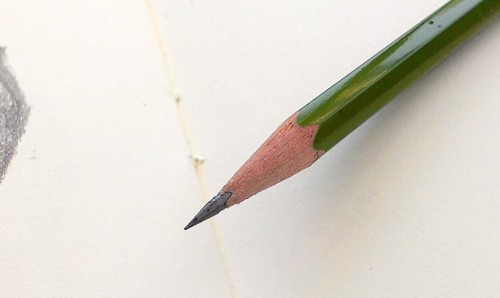 The core is very smooth and very dark. I'd rate it as a 2B or 3B in terms of darkness and softness.  During sketching I was able to get a great variety of shades from the pencil. Additional layers of graphite give a lot of nice darkness. With this pencil you can do a quick rough sketch and get a lot of dark areas. It's a little harder to get lighter areas than it is with a regular HB pencil.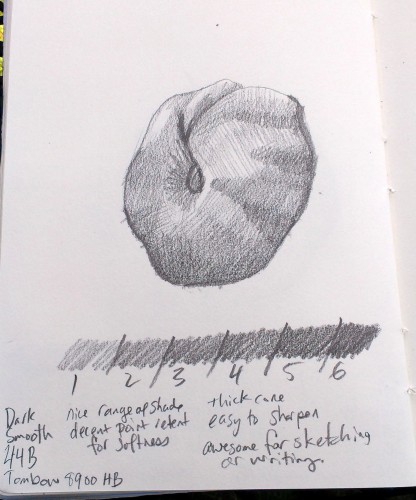 At about $5 with free shipping for 12 these aren't a bad deal via Amazon. At about 42 cents per pencil they are a great no-frill alternative to other dark and soft pencils like the Palomino Blackwing or Pearl.