After using wooden pencils nearly exclusively for an entire summer it feels somehow wrong to admit to using a mechanical pencil, especially a new fangled one like the Ticonderoga Sensematic. I mean a ballpoint pen is necessary for filling out forms and such, but a no knock mechanical pencil? Oh my!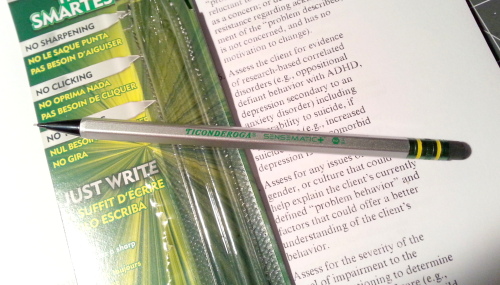 The Sensematic* sports a silver body made of plastic. It is roughly the same size as  a regular pencil. The imprint is teal that matches the typical Ticonderoga green foil pretty well, but I find myself wishing it were green foil. The silver is tough and thus far in my week of use the imprint is staying strong.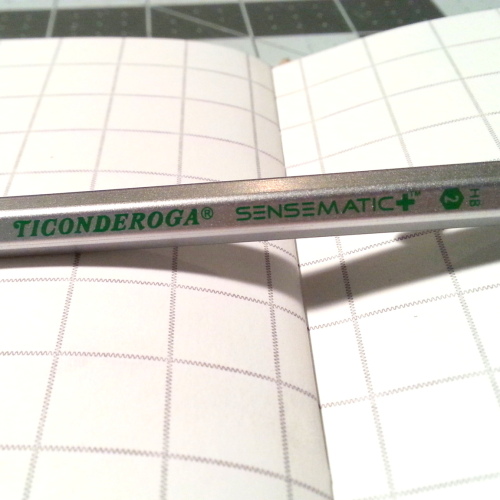 The writing end is all black plastic. The a-typical sleeve is also black and conical is shape. The mechanism is similar to a Uniball Kuru Toga. As you write the interior of the pencil feels you writing and advances the lead just a smidge. It works really well, advancing a little tiny amount of lead each time you make a letter. Now, if you write with long flowing cursive strokes, like the Kuru Toga, this is going to be an issue. Cursive tends to defeat the mechanism, making this pencil well suited for printing and crappy cursuprint like I use.**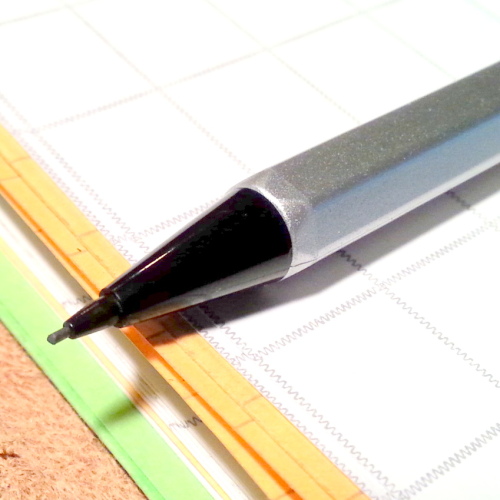 The ferrule is metal and painted Tigonderoga colors. It's fitted to the lead holder very well and is where one grips to remove the lead holder for refilling the pencil. After unscrewing the ferrule one finds a small white plastic tube with a black cap. This holds 3 leads.*** The cap removes with a pull. On the back end of the pencil is a black eraser, which is the same quality as any other Ticonderoga eraser. That is to say, pretty good as far as pencil cap erasers go. It appears to be the same as the Ticonderoga Noir.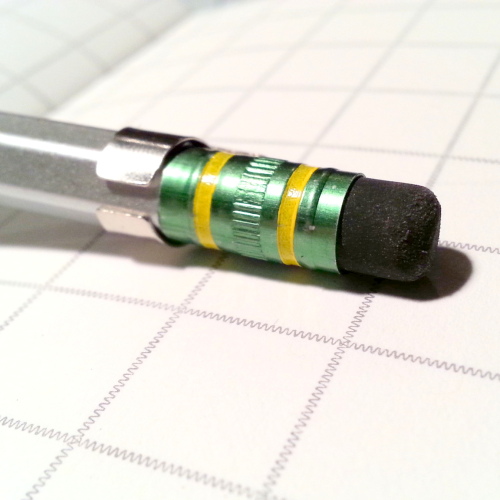 The lead itself is pretty meh. It is slightly scratchy and not as dark nor as smooth as most Ticonderogas. However, it will accept any 0.7 leads you have available.  I've used about a lead and a half over the last week of use. I've done quite a lot of writing but no sketching. The lead in this is pretty light so I don't find it very useful for sketching.
So what am I using this for? First off you'll notice in the pics, I added a pencil clip. While it's not the most secure clip in the world it does let me clip the pencil to my shirt at my internship, so that I can grab it for quick notes. The fact that I don't have to click a knock to advance the lead is super convenient. That only a small amount of lead is exposed at any one time is great. I'm not breaking off bits of lead  or stabbing myself with the pencil. With the clip this is a super convenient mechanical pencil. The final great thing is that they are not much bigger than a pocket notebook in length, so they pair wonderfully with pocket notebook in a cover for EDC.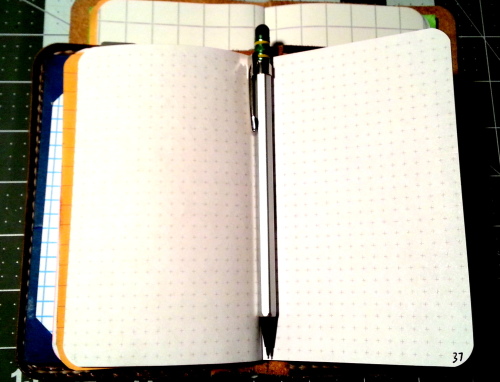 In addition to the core being a little scratchy the big downside is that it feels really cheaply made. Granted it was merely $2 for a 2-pack (on clearance) and regularly isn't much more expensive, but I do wonder what these would be like if made out of better quality materials. They also feel disposable, so I doubt that people, other than me, will replace the lead in them to use them over and over. Honestly a Ticonderoga is a pretty inexpensive pencil to begin with why make a cheap mechanical pencil that will be discarded when empty and pollute the environment? Why not just stick to wood?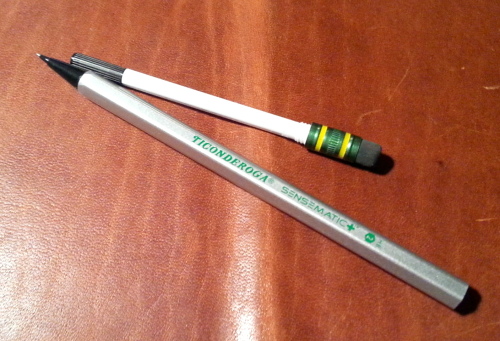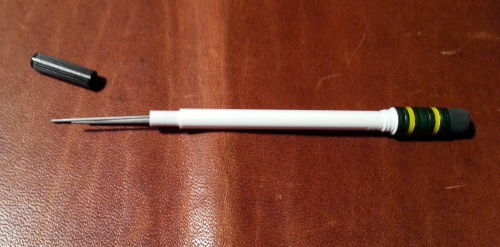 toss out the included leads and pick up a pack of Uni NanoDia leads in B or 2B. You'll thank me.