The Franklin Christoph pocket notebook cover in indigo linen is a luxurious looking pocket notebook cover. The packaging is gorgeous and unfolds to reveal the cover. The indigo colored linen reminds me of raw denim and feels like a well worn in pair of jeans. The front cover has a Franklin Christoph logo dead center. The back cover has a tiny Franklin-Christoph logo along the bottom edge.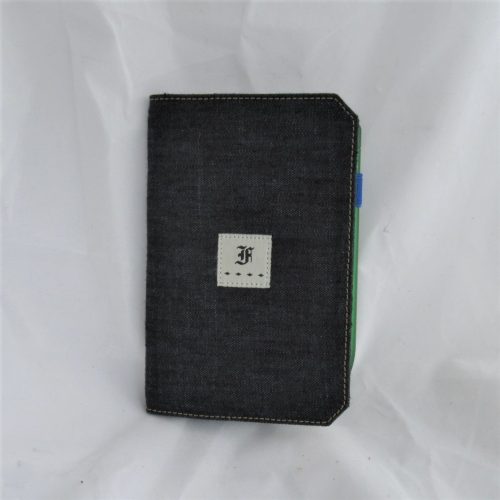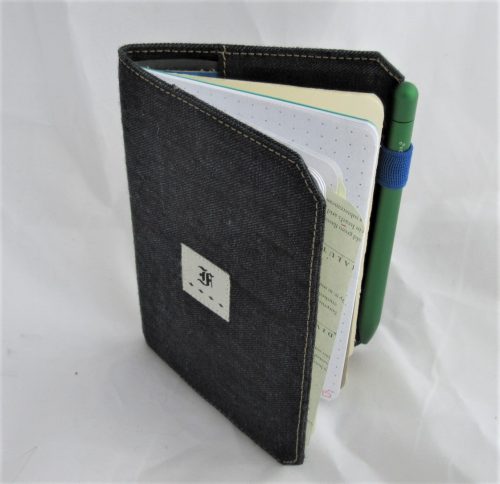 The cover arrives with one Franklin-Christoph pocket notebook inside. The cover perfectly fits the Franklin-Christoph pocket notebooks. It also fits Field Notes, Word notebooks, No Brand Notebooks, Story Supply Company, and many other brands of pocket notebooks. I found I was able to fit two pocket notebooks into the cover. It holds them well and still closes easily. There is no notebook overhang or hang out with two notebooks inside.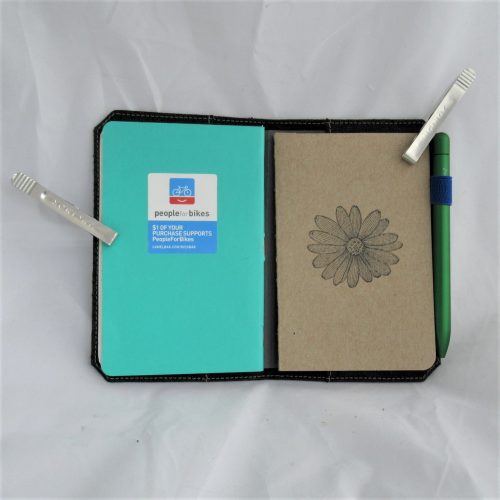 Like many fabric pocket notebook covers that the cover itself is somewhat floppy. Unlike a leather cover which is given heft from the leather itself, the fabric must be supported. Between the layers of indigo linen there is some sort of cardstock inside. If you plan to continue using the Franklin Christoph pocket notebooks this won't be a problem. Because the cover perfectly fits their pocket notebooks. If, like myself, you plan on using other brands of notebooks inside. You may find that the cover is a tad too floppy. My solution was to cut a piece of cardstock that is about 7 and a quarter inches wide and three and a half inches tall. This gives the cover a little more heft than it does without.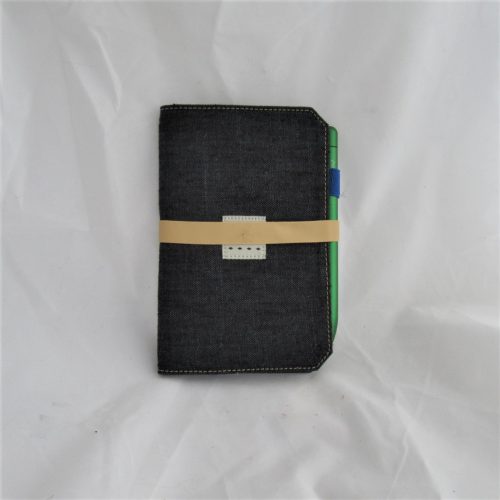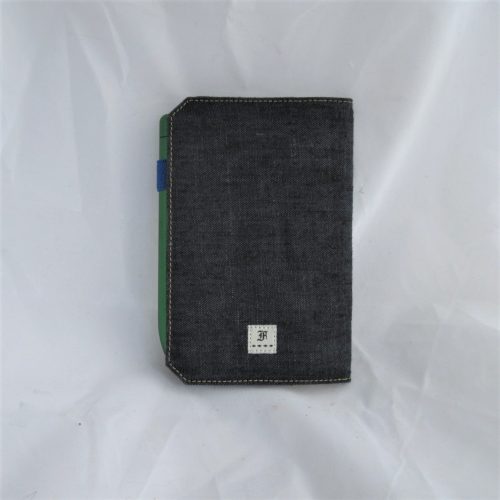 Once I added my little sheet of cardstock the cover is perfect and holds my two notebooks together, slides in and out of my pocket with ease and looks fantastic.. If you have someone who doesn't want to carry leather around with them and once a cover this might be the perfect notebook cover for them. It conforms to your pocket ie your buttcheek and is lightweight and looks fantastic. If  you've been wanting a nice cover but not wanted to carry animal skin, the FC notebook cover is a great looking option. It's lovely in hand and in looks. I added a  Leuchtturm1917 pen loop to mine and it is a wonderful pocket carry.