Staples comp notebooks are the venerable OG when it comes to cheap composition notebooks. So they rate a look despite disappointing performance in the last few comp book roundups.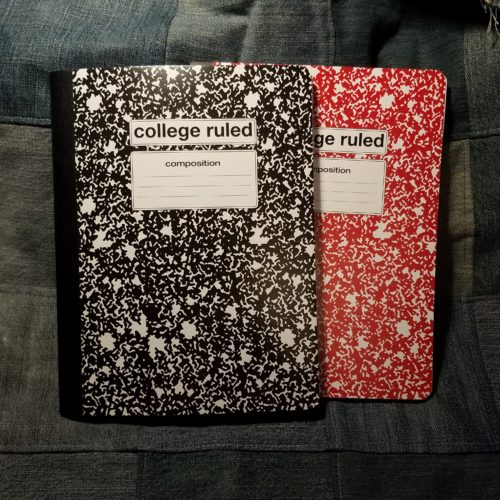 I picked up 2 of the 50 cent comp books, one made in Egypt and another from Brazil. Like in past years, the books made in Egypt sport a crisp squared spine while the Brazil books are rounded. The marble pattern is similar across both colors, a relatively even amount of color to white ratio. They are both stitched well with roughly ¼ inch stitches in the center. The taped spine is nicely textured and well glued down. I'd like to see a slightly more generous amount of tape at the edge, but that's merely personal aesthetic.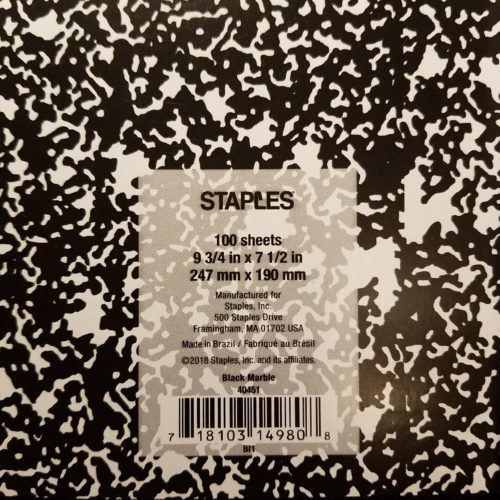 The covers are thin flimsy cardstock, it feels pulpy and cheap. This has been a consistent issue over the last few years. The covers are floppy and don't feel like they'd last a quarter let alone a semester. These will require a cover for protective purposes and support.
The paper in each is slightly different. I'll start with the Brazil notebook. It performed the best of the two with fountain pens, despite being the best performer, it still performed dismally- loads of bleed and soak through and ghosting. The Brazil paper is smooth and feels good with Fp, and there wasn't any feathering. In fact, Oster ink had sheen, but no other sheening inks exhibited sheen. Gel ink ghosted heavily. I did not like the Brazil paper for pencil, it didn't have enough tooth and pencil marks smudged terribly.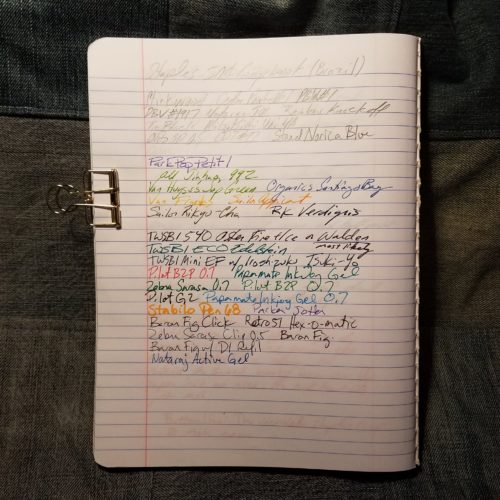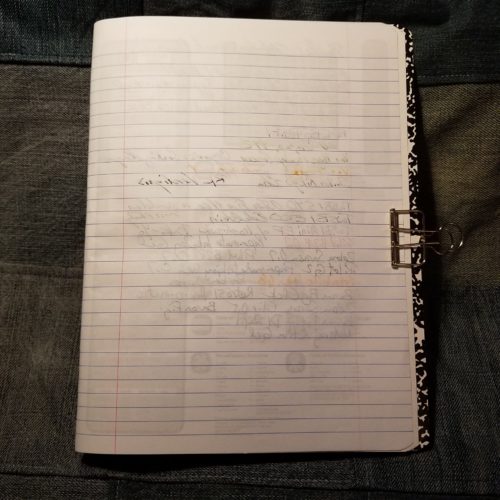 The books from Egypt performed best with pens, despite being smooth they had enough tooth for pencil. The page was absorbent and fountain pen feathered, bled, and soaked through to the next page. Gel and liquid inks soaked through as well. If you alternate among your writing tools, this is a terrible choice in a notebook.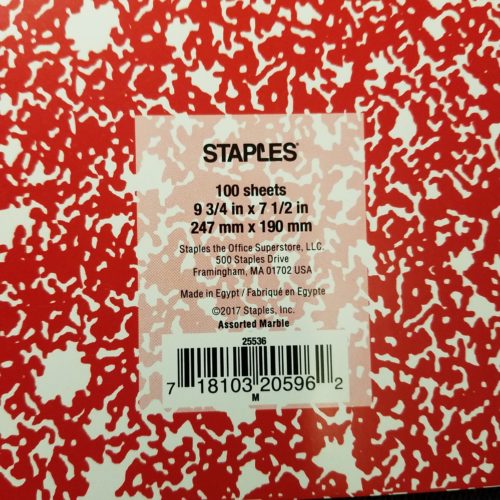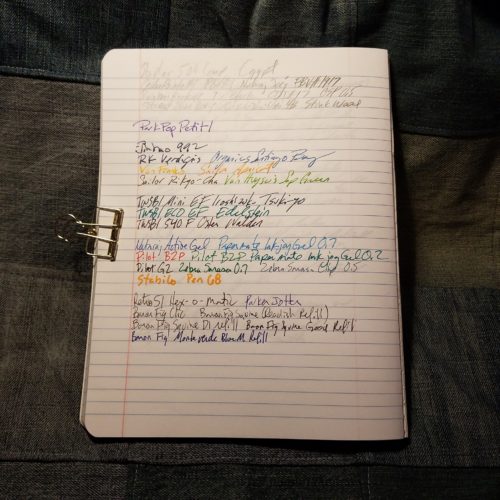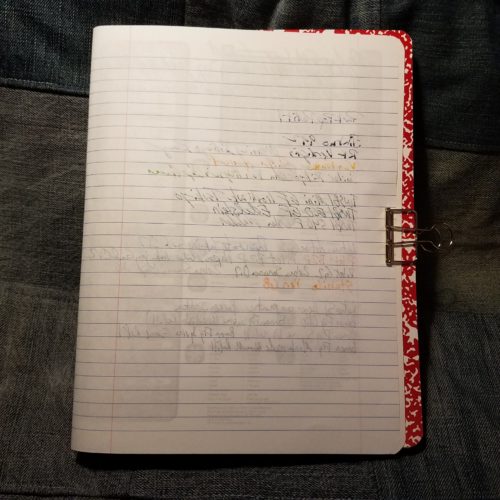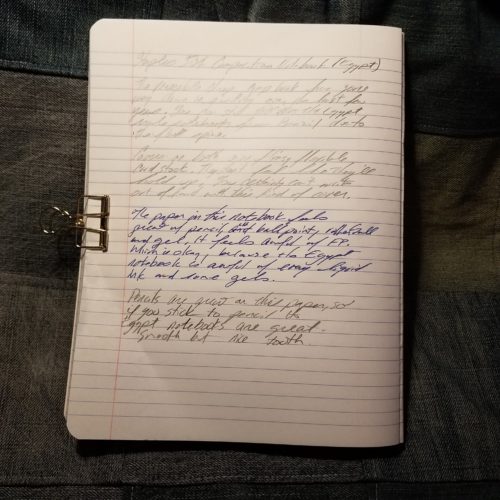 Despite the Staples comp books being a venerable OG they are played out and it's time to retire them from new purchases, there are many other options out there for a good performer across all writing tools. Avoid the Staples comp book, for the second year in a row.