Recently I purchased a used Bullet Pencil TT (BPTT) made by Metal Comb Works. It was highly funded on KickStarter and something I was not able to back. I heard some murmurs on the 'net shortly after people received theirs that it was not well balanced when used as a pencil. Once I got the BPTT in  hand, I was able to see that the  BPTT is really well and  badly designed.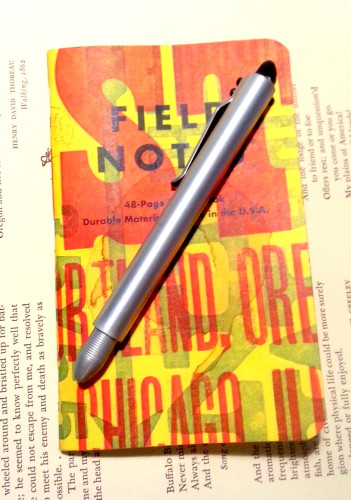 First, let's start with the good about this pencil. It is amazingly pretty, simply a gorgeous modern take on the classic bullet pencil. It's all sleek lines and perfect tolerances in how it is machined.* The bullet pops in and out of the tube smoothly and with a nice suction noise. The experience of opening and closing this pencil is fantastic. It feels awesome in this part of it's use.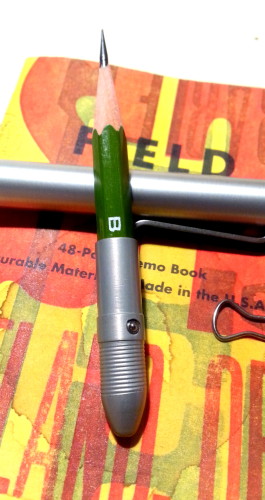 I also love that it uses the Palomino erasers. While the Palomino erasers really suck, they look great in the pencil, and are super easy to find if you use Palomino pencils regularly. They also work well enough for the occasional use one might need them for when using the BPTT.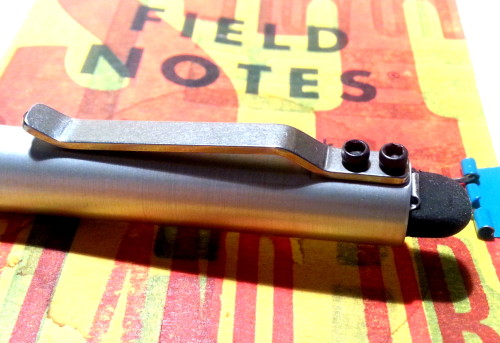 Now  the bad. The balance on the Bullet Pencil TT is god awful. It is pretty clear to me that this was designed with the ST, stylus tipped, in mind. That is that when it is in hand and held as a stylus  it feels perfect. When it is used with the pencil deployed it is top heavy and strains the hand when used for more than a few moments. That is unless the pencil is very short. Which defeats the purpose of having such a lengthy tube- it holds a seriously long chunk of pencil, but that chunk is unusable at it's full length for any period of time. It is kind of ridiculous if you want to use the BPTT as a pencil extender, a serious use for most bullet pencils.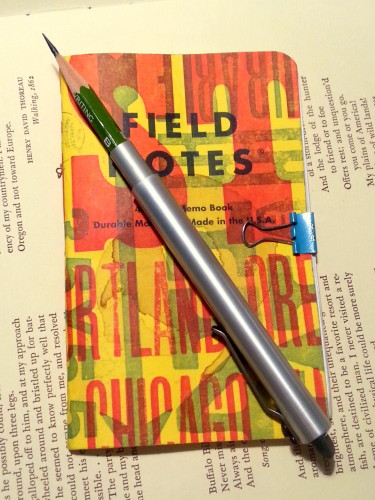 The BPTT fails, spectacularly in its main function but it does so beautifully. I am very tempted to take a hacksaw to it and make it work but I wouldn't want to destroy it's oh so beautiful clean lines.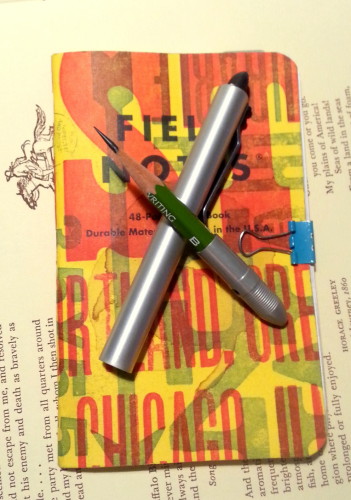 Of course I had to compare the BPTT to the BP Twist. The Twist looks like a classic BP and I love it. It wins in the comparison because it is usable for not only quick notes but also longer writing periods. The Twist only loses in one category and that is speed of deployment. The BPTT is ready to use in seconds while the Twist needs to be unscrewed and screwed in, while it only takes moments longer, it is longer.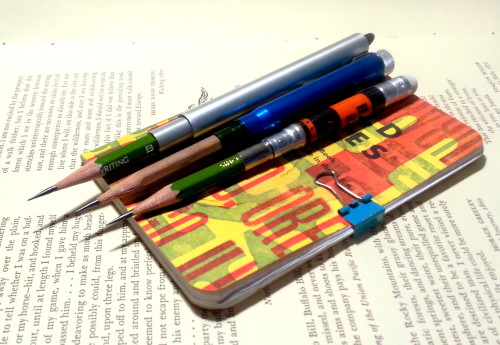 Finally, let's talk price. The BPTT and BPST ranges from $35 to $40 for US shipping and depending on the color. You have two choices- silver or black. I do not see tips sold separately. The Twist starts at $37.50 and you can buy tips and clips and caps separately.
Anyway, I know which BP I reach for over and over again, and it isn't the BPTT.