The Midori pencils have been around for awhile, and I snagged one in a swap but bought my first package of them while in Cambridge. You can find them online easily but also at Black INk in Cambridge, Massachusetts.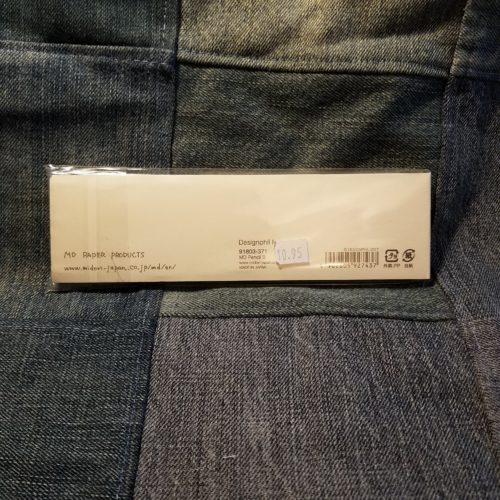 These pencils feature a cream colored matte finish over fabulously scented cedar. The imprint is in black and crisp. They are eraser less and the ends are not finished. Each end is ever so slightly domed. The domed ends are a lovely little detail, something I've come to expect from Midori products.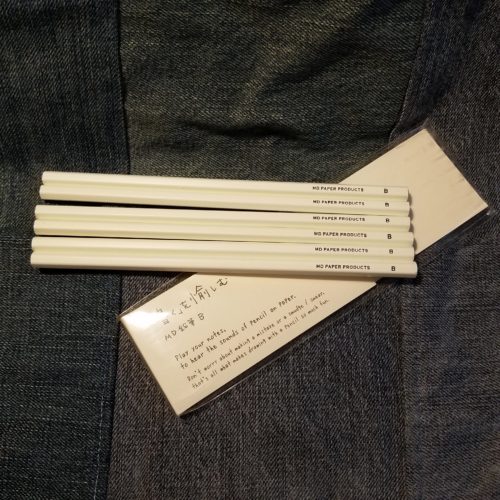 They sharpen well in every sharpener I've used, from Classroom Friendly to Masterpiece to Pollux. The cedar shaves off smoothly and the lead sharpens to a perfect point. The B grade core is darker and softer than many B grades. Compared to European pencils, like Staedtler I"d rate is a 3 or 4 B while in Japanese pencils I'd say it is closer to a Mitsubishi 2B. The core is silky smooth and reminds me of Mitsubishi pencils. It glides over the paper and lays down a nice dark line as I write. Sketching this pencil produces decent darks and lights, it won't produce the darkest of darks, but it does a good enough job for general sketching.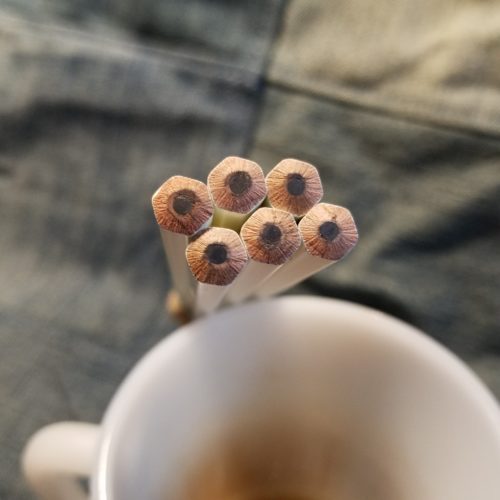 These aren't the cheapest of pencils. I picked up a 6-pack for almost $11, still cheaper than Blackwing Volumes and around the same price as the regular Blackwings, with a vastly different look. Continue reading →