I picked up a 4 pack of the G2 Mini pens on a whim. The 4-pack was affordably priced and held regular blue, bright blue, red, and purple. The G2 minis perform just like their full sized counterparts- smooth most of the time and best on junky paper. On nice paper (Studio C, Tomoe River) it has a tendency to skip a bit and for the tip to feel rough.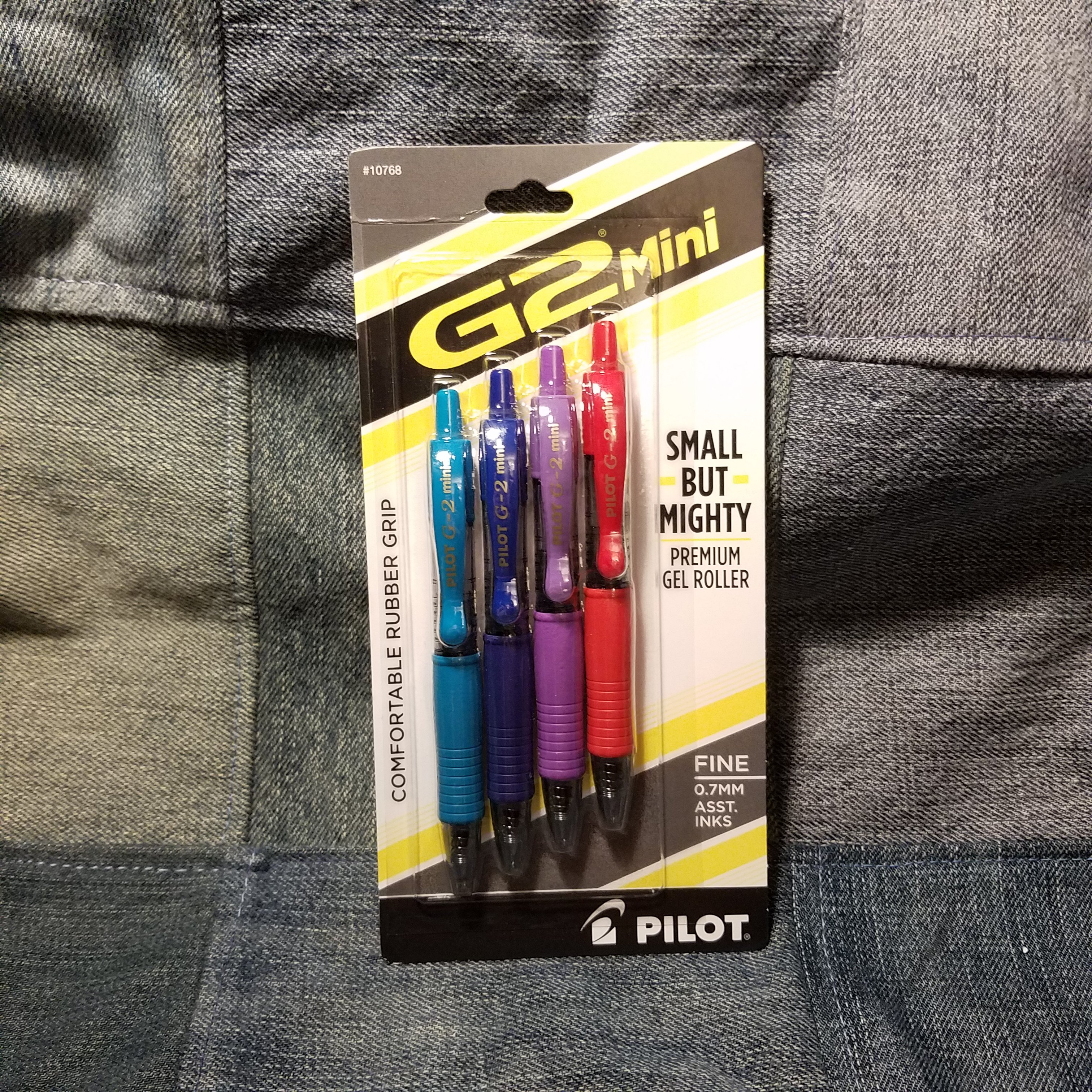 I find mini pens of this size to be just a tad too small for longer term writing. They are okay for filling a box or two in my bullet journal and a quick note here or there. Writing more than a page in a pocket notebook puts a great deal of strain on my hand and is tiring.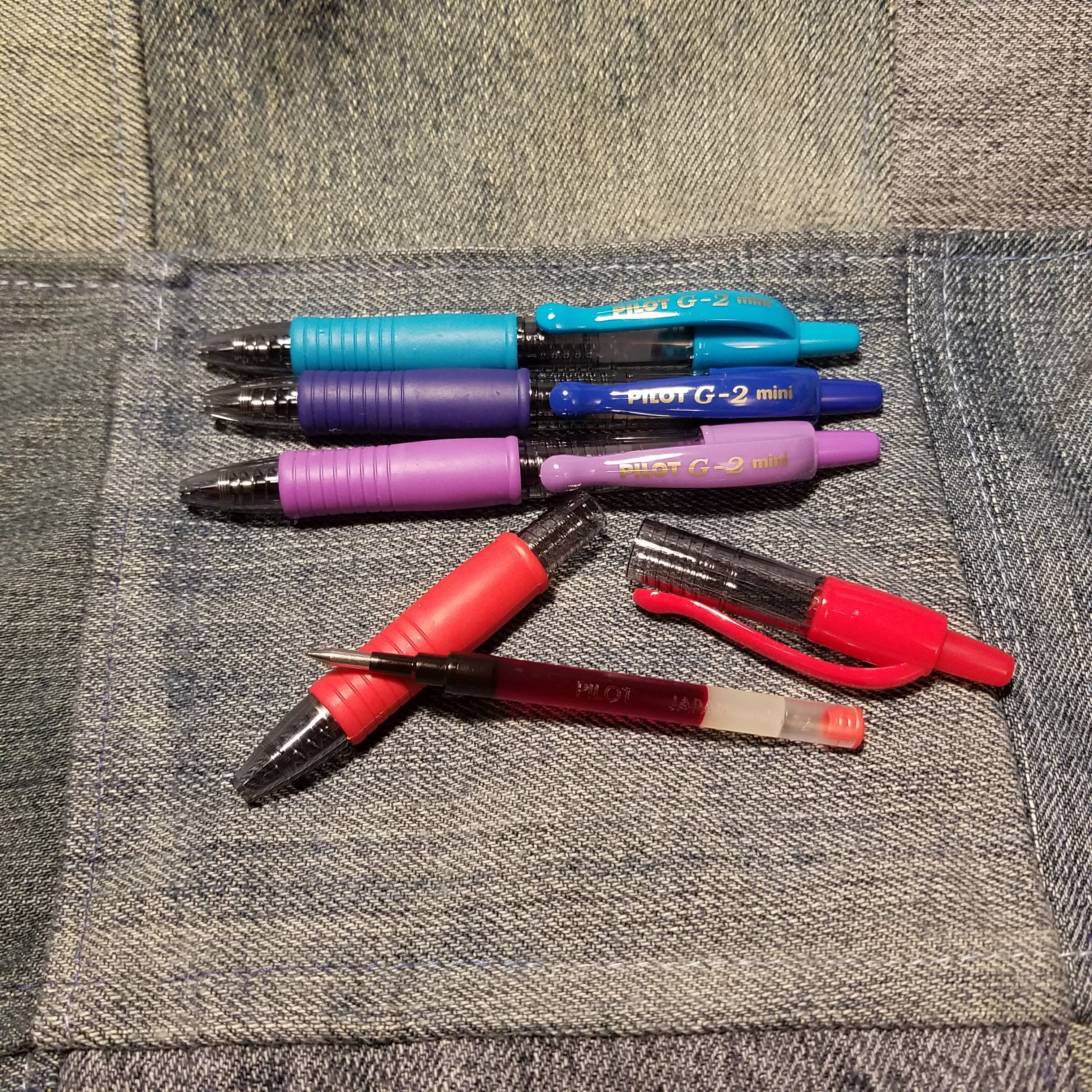 I think these are great pens to toss into a bag for occasional quick notes or for children. I'm using the bright blue and purple to introduce my nephew to better stationery.