I've been seeing mentions of the TWSBI Precision for awhile now. When it first was introduced by TWSBI I drooled over it's full metal body and retractable sleeve, all for $25. $25 is virtually unheard of when it comes to retractable tipped draughting pencils. Usually getting a retractable tipped pencil will cost $40 and up.
Initially, TWSBI was set to offer these in a range of colors, but it seems they are now set with just 2, silver and matte black.  I ordered a black 0.7 with retractable tip*. It is $25 everywhere I've looked. I purchased mine from Jetpens. I suggest ordering via a 3rd party vendor for a number of reasons, but the biggest being that I've had shipping issues when ordering directly from TWSBI.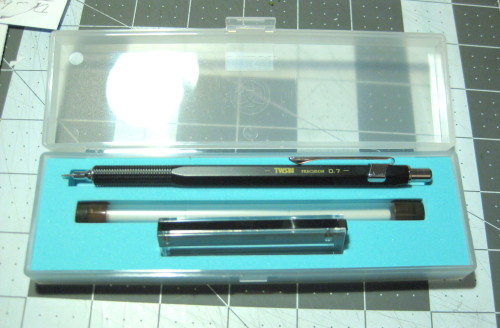 The Precision arrives in a card sleeve over a plastic box, with a foam insert to hold everything in place. Inside the box you have your pencil, 3 spare erasers, and a box of HB leads that are not labeled. The leads feel like classic Pentel Polymer HB leads. They are smooth and appropriately dark, but if you are like me you'll soon switch over to Uni NanoDia in B or 2B. The erasers are each 2 inches long and a nice firm sticky eraser that really works well. I'm more than pleased with the TWSBI erasers. It's the first mechanical eraser I've used and been pleased with. Not only is the eraser good, it's of a meaningful length.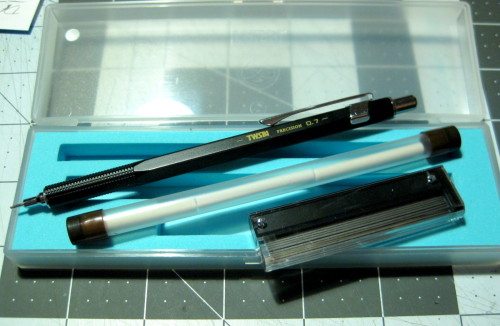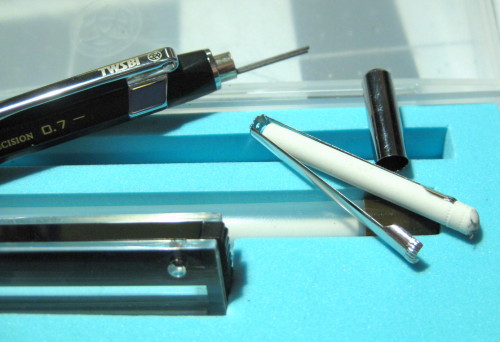 The pencil itself sports a knurled grip that is quite unique. Most knurled pieces feature a series of cuts that create a pattern of pyramids. The Precision uses a series of grids to create a series of rounded over rectangles. It's grippy but doesn't feel like I'm holding an emory board.** The grip area is a touch narrower than the rest of the hexagonal body. While the pencil is weighty, it's not overly so. I've certainly used heavier fountain pens. But the all brass body on this pencil is reassuring. Because it is heavy I was quite worried that this would be uncomfortable for longer writing sessions. Now that I've used it for some time I find that it's quite comfortable. It's well balanced so it sits well in my hand and feels good even as I write my session note drafts as well as when I jot down quick ideas.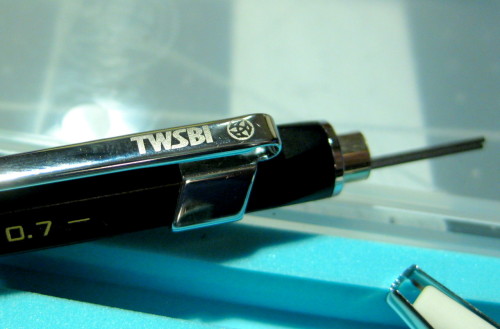 Because it's a draughting pencil I had to take it apart and look at it's guts. These are all metal all the way through. The guts are chromed and feel as sturdy as the body of the pen. I'm not sure what the inner bits are made of, but the body is brass. The tip and body threads are machined so well that I need to use a rubber band to gain enough grip to remove the tip from the body.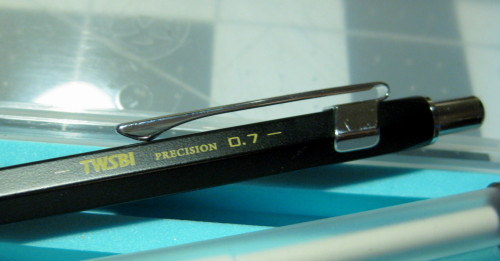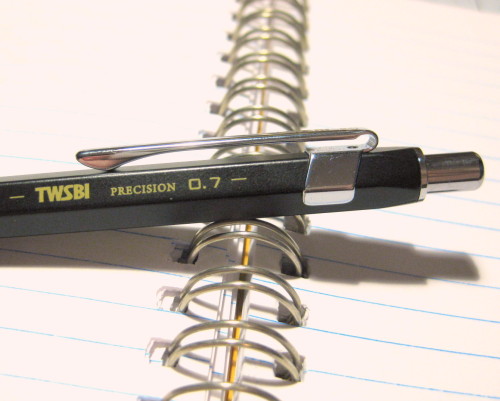 The nock mechanism is tight and sounds springy. By this I mean that I can hear the spring moving around as I depress the nock. Which has been described as metallic. It is a sharp noise. The nock itself is instantly engaged as soon as I depress it. This is in opposition to my KuruToga which has a spongy and less responsive nock mechanism. The Precision is louder than my Rotring 600, but not by much. I have to wonder if this is due to the metal body conducting sounds more directly than the plastic material in the Rotring 600.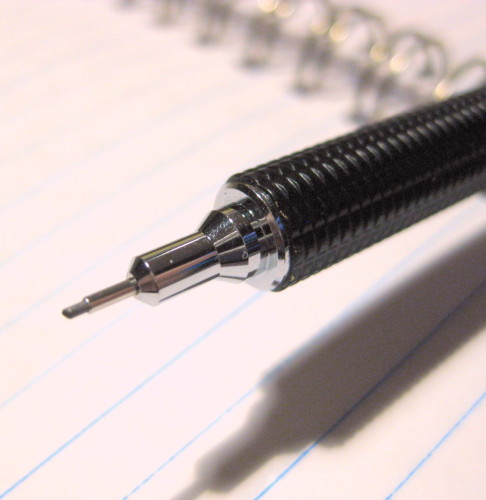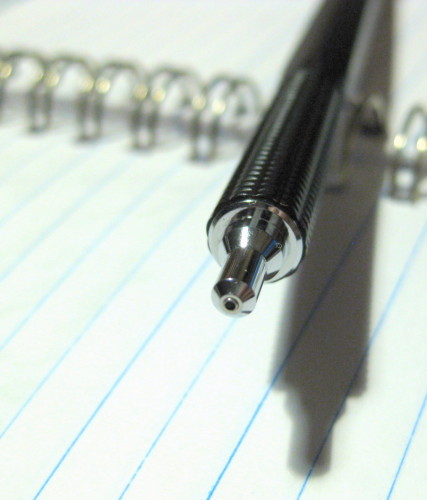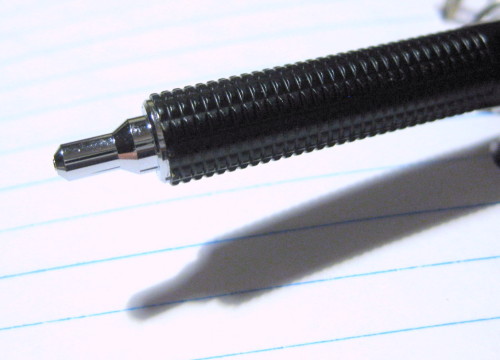 I keep reaching for this pencil over and over again, over my Rotring 600 which is also new to my stable of mechanical pencils. Because of the retractable tip I'm able to slide this into my NockCo Fodderstack XL and take it with me without fear of damaging the tip or having the needle like tip stab me.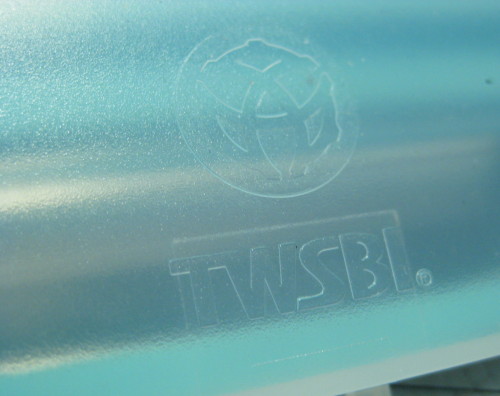 In short, I think if you enjoy mechanical pencils the TWSBI Precision is a must have. It's really well made, feels great in the hand, and performs wonderfully. Thought TWSBI's shipping is bunk, their customer service is wonderful. Should you have an issue, TWSBI will stand behind their products.