The new Field Notes edition, Unexposed, has been exposed. Like Shelterwood before,  this edition elicits both love AND hate from fans. The edition arrives within a black envelope so that you cannot see what covers you are getting. The editions are packaged somewhat randomly, so you have no guarantee of getting all 6 colors in your packages. To me this is a very interesting way of randomizing the packages. This has also led to frustration among collectors and subscribers. In some cases people have only received 3 of the 6 colors and are trading with other collectors and fans to get all 6 colors.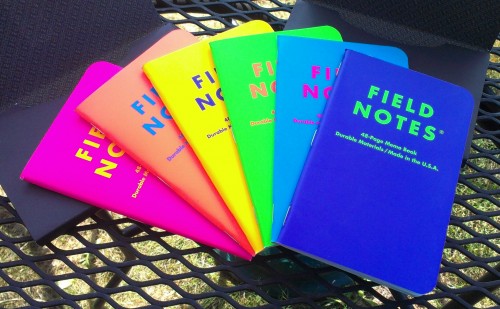 I was one of the fortunate people who received all 6 colors in my subscription package. But I liked them so much I traded off my sealed Arts and Sciences edition to get another 3-pack. I received 3 more of my favorite colors and another black envelope.
Let's get to the nitty gritty of this, the review. The colors are neon, eye searing neon with a near opposite color logo. I love these colors. They go very well with my Ticonderoga Neon pencils or Neon Wopexen. They bring me back to back-to-school shopping in 1989 or 1990 where neon ruled the world in pencils and pens. My love of these colors is pure thrown back, sort of like my total enjoyment of the new Trapper Keeper.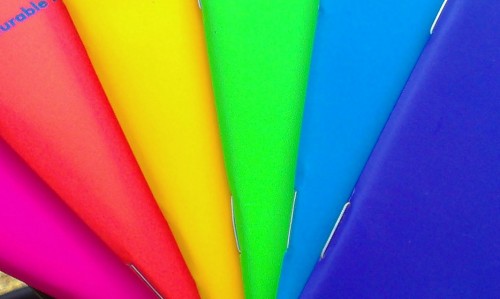 The covers and interior feature the same soft touch printing as the Drink Local series, Which up until these was my favorite edition. The soft touch just feels really neat. When thinking I can rub the covers between my thumb and fore finger. The texture is just fantastic.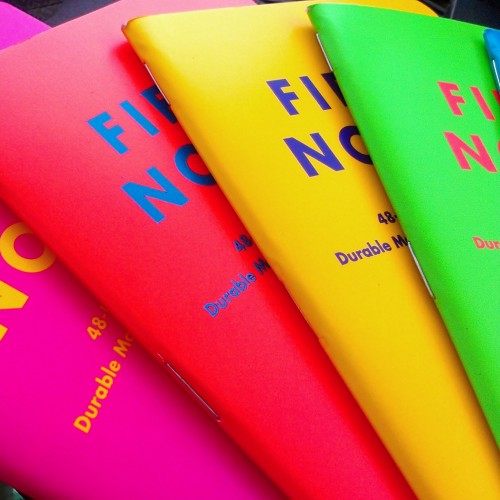 I read more than one complaint about these colors being "not professional." I use my FN as catch alls and journal, and now during my internship and a place to take quick client notes. Are they professional enough for me to take into staff meetings? I don't know, but I'm also secure enough that if someone were to comment on the color to be able to say, "I know! Isn't it AWESOME!?!"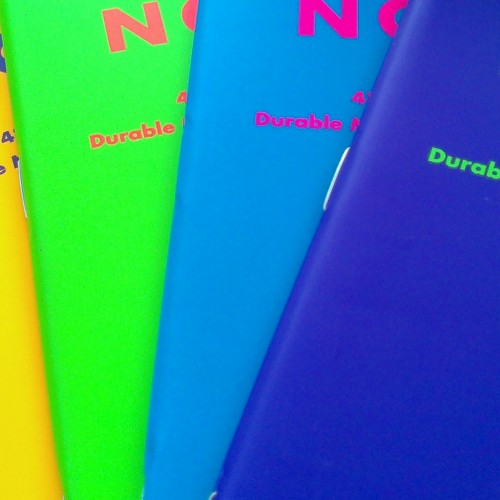 Inside is what FN calls "reticle graph." Before I had received my books I had to look this up. Instead of dots for dot graph they have replaced them with little plus signs (+). One could think of these like sights  or unfinished graph. They are printed in light gray. I wasn't sure if I'd like these, but so far I really really like them. I might even prefer them to regular graph. I do like dot graph a little more but these are fun.  The paper itself is regular FN paper. It's not fountain pen friendly but great with pencils, gel ink, and roller ball pens.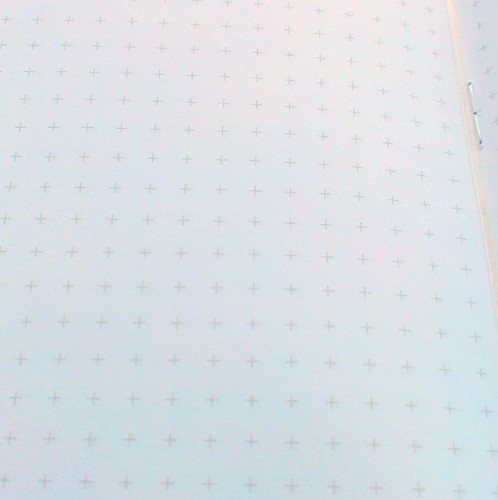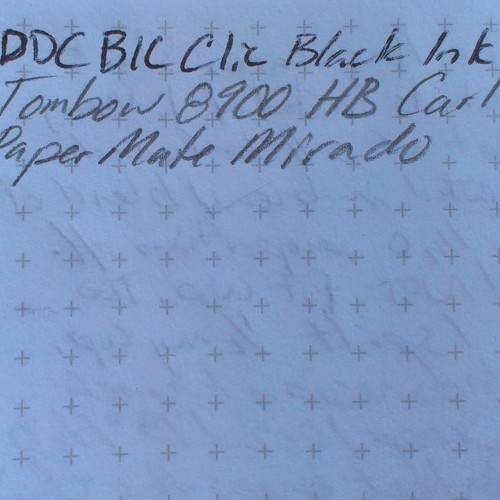 Another complaint I've read about is that people really really hate the near color opposite* printing on the inside color. It really does make the interior stuff hard to read. I find it impossible to look at and read the interior of the green covered notebook. The neon green on neon orange is impossible for my eyes to makes sense of. If I squint I can read it but it's hard. I don't mind since all of the FN stuff stays the same from book to book. I know where to write my name. I also found that once I wrote my info  into the various sections in black ink it broke up the field of neon and I was much more able to read the neon-on-neon printing.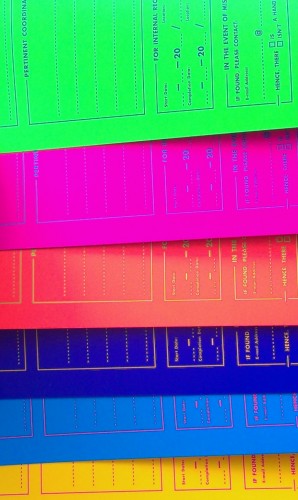 The envelopes that houses the notebooks as they are shipped to you are a flat black. As soon as you remove the shrink wrap the envelope starts to show finger prints. The envelopes aren't super sturdy but they are neat and a great way to store 3 FN in a bag or backpack.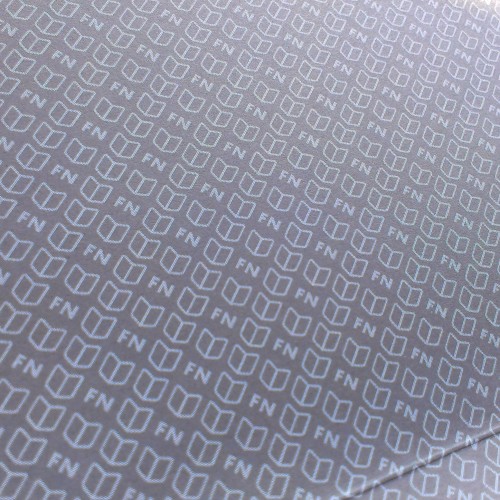 Overall, this is a great edition from Field Notes. Great colors, great "soft-touch" covers, awesome reticle graph grid inside, and your typical fun FN uses inside. This will be one of the few that I stock up on and keep a few extras in my stationary boxes.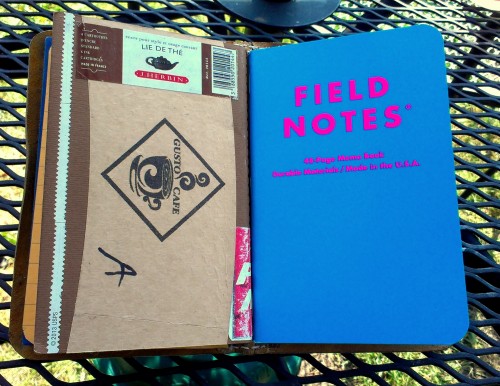 Continue reading →